Welcome to our 13th edition of the Global 100, Realscreen's annual snapshot of the best production companies working in the non-fiction and unscripted visual content industry, compiled with input from the industry itself.
As with past lists, we polled execs from across the business and our readership, asking them to weigh in on the companies that they feel are trusted partners, as well as the prodcos whose work they consistently admire, and the programming from the past year that struck a chord. As usual, it was difficult to pare the results down to a list 100 companies strong, and meant to represent the non-fiction production communities of multiple territories.
This year, you will notice within these pages a fair amount of newer companies being profiled, as opposed to some of the veteran companies who have graced the list and its profiles often. While the results still feature a healthy number of those veteran companies, many of which have been on the Global 100 since its inception, we thought shining the spotlight on up and coming companies that are making an increasingly strong impact across platforms would spice up the proceedings, and highlight some of the new blood that is capturing your attention, and that of viewers as well.
Before we move on to the list, a familiar caveat: companies owned by broadcasters that do the majority of their work for that broadcaster have historically not been represented in the list. But as those companies increase their production for third parties, they are then admissible.
And now, your Global 100.
Barry Walsh
Editor and content director
Realscreen
CANADA
ALIBI ENTERTAINMENT
Headquarters: Toronto
www.alibientertainment.ca
Number of employees: 40
Number of hours produced in 2018: 55
Recent projects: Carnival Eats (Food Network); Sarah Off the Grid (HGTV)
Upcoming projects: An Accidental Wilderness (CBC); untitled Sarah Richardson project (HGTV); Around the World in 10 Meals (Gusto); Northern Gold (TVO, pictured)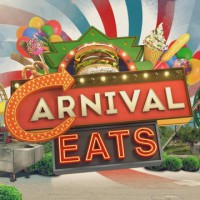 Founded in 2012 by James Hyslop, Toronto-based Alibi has produced over 500 hours of content across genres, ranging from factual to scripted, and from brand funded to kids. On the factual front, the prodco also makes it a point to diversify, with content ranging from lifestyle (HGTV's Sarah Off the Grid and Food Network's Carnival Eats) to specialist factual (Secrets of the Pyramids).
Praised by collaborators for "clear direction and open communication" and for "building a culture of storytelling, teamwork and innovation," while also recognized in nominations from outside of its home territory for delivering "heart warming" content that "works well internationally," the prodco is currently prepping the documentaries Spaceman and An Accidental Wilderness for the CBC, more Carnival Eats and Sarah Off the Grid, and yet another series featuring the host of that program, Canadian designer Sarah Richardson. Barry Walsh
PEACOCK ALLEY ENTERTAINMENT
Headquarters: Toronto
www.peacockalleytv.com
Number of employees: 8
Number of hours produced in 2018: 30
Recent projects: Tower of Song; A User's Guide to Cheating Death
Upcoming projects: Jensplaining; 50 Ways to Kill Your Mama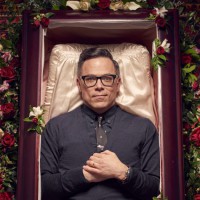 Established in 2012 by former Tricon Films & Television exec Carrie Mudd, Peacock Alley has created a name for itself through smart yet entertaining storytelling. That approach is easily seen in such series as A User's Guide to Cheating Death, hosted by Professor Timothy Caulfield and sold to numerous broadcasters globally while also streaming on Netflix. The series, now in its second season, has garnered multiple accolades and awards (including a nod for best science and technology program at the most recent Realscreen Awards) and its second season is being shopped globally by Sky Vision.
Network execs and production peers who cast votes for Peacock Alley cited the prodco's ability to punch above its weight, and its dedication to producing what Caulfield calls "fun programming that matters." In the near future, look for more of that in the form of Jensplaining, featuring Twitter's resident gynaecologist Dr. Jennifer Gunter for the CBC, and its North American adaptation of the Channel 4 format, 50 Ways to Kill Your Mama. BW
MORE CANADIAN GLOBAL 100 PRODCOS
(Company name, titles, HQ, website)
Big Coat Productions
Love It or List It
Toronto
www.bigcoatproductions.com
Buck Productions
Stalker Files; It Happened Here
Toronto
www.buckproductions.com
Cineflix Productions
Mayday; Property Brothers; American Pickers
Toronto
www.cineflixproductions.com
Cream Productions
Fear Thy Neighbor; The Dictator's Playbook
Toronto
www.creamproductions.com
eOne
Growing Up Hip Hop; LadyGang
Toronto
www.entertainmentone.com
Frantic Films
In Plain Sight; Still Standing
Toronto
www.franticfilms.com
Great Pacific Media
Heavy Rescue: 401; Highway Thru Hell
Vancouver
www.greatpacifictv.com
Insight Productions
Amazing Race Canada; The Launch
Toronto
www.insighttv.com
Media Headquarters Film & Television
Canada's Smartest Person
Toronto
www.mediahqs.net
Network Entertainment
I Am Paul Walker; I Am Heath Ledger
Vancouver
www.networkentertainment.ca
Omnifilm Entertainment
Jade Fever; Wild Bear Rescue
Vancouver
www.omnifilm.com
Pixcom
Hellfire Heroes; Rogue Earth
Montreal
www.pixcom.com
Proper Television
Vegas Rat Rods; MasterChef Canada
Toronto
www.propertelevision.com
Yap Films
Mosquito; A Day in the Life of Earth
Toronto
www.yapfilms.com
UNITED STATES
AMPLE ENTERTAINMENT
Headquarters: Culver City, CA
www.ampleent.com
Number of hours produced in 2018: Approximately 60
Number of employees: 75, including staff and freelancers
Recent projects: Murder in the Heartland (ID); Could You Survive the Movies? (YouTube); 9 Months with Courteney Cox (Facebook Watch)
Upcoming projects: Lost Gold of World War II (History)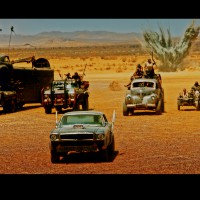 Founded four years ago by former AMC and XBox Entertainment Studios exec Ari Mark and former Studio Lambert producer Phil Lott, Ample has garnered substantial praise and greenlights from networks across the cable spectrum and top digital platforms such as Facebook Watch and YouTube. Production partners have included Steven Spielberg's Amblin TV (Cooper's Treasure for Discovery) and Blumhouse Television (Cold Case Files for A&E). This past year saw the prodco strike overall deals with Courteney Cox (resulting in the Facebook Watch series 9 Months with Courteney Cox, which premiered in January), veteran producer John Henshaw and former Raw TV producer Ed Gorsuch. The company also recently brought in Alex Weresow (Leah Remini: Scientology and the Aftermath) to run current.
With a flair for delivering access-driven content with visual panache, Ample received, well, ample praise from various execs during our nomination process, with one partner specifically highlighting the team's "incredible taste, style and attention to detail." According to co-founder Mark, that's all thanks to the company's "filmmaker mentality."
"We wrote a manifesto when we started the company," he told Realscreen in a March 2018 interview. "And aside from not being jerks, it also says that we need to stay true to the passion." BW
DORSEY PICTURES (a Red Arrow Studios company)
Headquarters: Littleton, Colorado
www.dorseypictures.tv
Number of hours produced in 2018: 137
Number of employees: 105
Recent projects: Building Alaska, Maine Cabin Masters, Building Off the Grid (DIY); Living Alaska (GAC); Slenderman Stabbing: The Untold Story (Reelz)
Upcoming series: Dog's Most Wanted (WGNA); Accident, Suicide or Murder (Oxygen); season 10 of Building Alaska, season 4 of Maine Cabin Masters (DIY)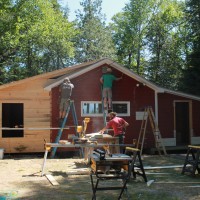 Far enough from the frantic pace of New York or Los Angeles, Dorsey Pictures, founded by Chris Dorsey and nestled in Littleton, Colorado (estimated population: 47,734) has built a rock-solid roster of lifestyle, outdoor and branded content over its 15-year history. The company has produced more than 1,000 hours of programming for such cable nets as Discovery, History, National Geographic, HGTV, DIY, Travel Channel and others, and with its recent move into the true crime space, is broadening both its content offering and its network partner portfolio, with the recent Slenderman Stabbing: The Untold Story airing on Reelz and Accident, Suicide or Murder on the way for Oxygen.
Many of its outdoor and lifestyle titles are several seasons deep — DIY's Building Alaska was recently renewed for a 10th season and the prodco is behind four of the Discovery Inc. net's top 10 series, including Maine Cabin Masters. But an upcoming series for WGN also garnered substantial attention in late 2018. Dog's Most Wanted, featuring crime-fighting duo Dog the Bounty Hunter and wife Duane Chapman is in production, and is the first unscripted series to come from the network in more than five years.
Praise for the prodco came from myriad corners of the industry — network execs, coproducers and talent. From one frequent network collaborator: "Chris Dorsey, along with his talented team, have been wonderful productions partners: extremely collaborative and consistently delivering a great looking product at a reasonable cost." BW
INTELLECTUAL PROPERTY CORPORATION (an Industrial Media company)
Headquarters: Los Angeles
www.theipcorp.com
Number of hours produced in 2018: 78
Number of employees: 26, up to 300 freelancers depending on volume of production
Recent projects: Leah Remini: Scientology and the Aftermath (A&E); Active Shooter (Showtime); This Giant Beast That Is the Global Economy (Amazon Prime); Mind Field (YouTube)
Upcoming projects: #FreeMeek (Amazon Prime); 1989: The Year that Made the Modern World (Nat Geo)

Only a few years after its formation, The Intellectual Property Corporation (IPC) has made significant headway in the unscripted space, with Leah Remini: Scientology and the Aftermath (pictured) for A&E racking up strong ratings and Emmy recognition, including a win in 2017. Company principals and former Miramax colleagues Eli Holzman and Aaron Saidman (who co-founded the shop following successful stints at Studio Lambert and All3Media America) hit the ground running in 2016 with the Remini project and Active Shooter, a riveting exploration of the sad reality of gun violence in the U.S. airing on Showtime.
It wasn't long before larger companies began taking notice and making overtures to acquire IPC. It was Core Media, a brand with a sizeable portfolio including American Idol and So You Think You Can Dance producer XIX Entertainment as well as Sharp Entertainment, that won the day, offering Holzman and Saidman the opportunity to run a revamped Core, now trading under the Industrial Media moniker, as CEO and president respectively.
IPC has also made good strides in producing for non-linear platforms, with Amazon Studios bringing them on board for This Giant Beast That Is The Global Economy (a collaboration with Vice and The Big Short helmer Adam McKay) as well as the upcoming #FreeMeek, about rapper Meek Mill, and YouTube as the home for popular science series Mind Field. BW
ITV ENTERTAINMENT (an ITV America company)
Headquarters: Los Angeles, New York
www.itv-entertainment.com
Number of hours produced in 2018: 109+
Number of employees: 50+
Recent projects: Queer Eye (with Scout Productions for Netflix); The Four (in association with Armoza Formats for Fox); Hell's Kitchen (in association with A. Smith & Co. for Fox); The First 48 (A&E)
Upcoming projects: Love Island (CBS); Queer Eye: We're in Japan! (Netflix)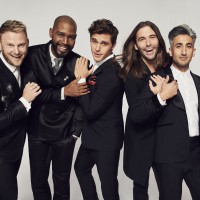 Under the creative oversight of ITV America chief creative officer David Eilenberg and ITV Entertainment EVP Alex Dundas, ITV Entertainment had a big year in 2018, complete with three Emmy wins for the Queer Eye reboot (pictured), produced with Scout Productions and perhaps Netflix's most popular entry into the unscripted game. Season three premiered March 15.
Meanwhile, Hell's Kitchen featuring Gordon Ramsay (produced in association with A. Smith & Co.) is still heating up Friday nights for Fox as it wrapped its 18th season (picked up for seasons 19 and 20), and The First 48 continues its reign as a top five true crime series on U.S. cable, after 17 seasons on A&E. Another edition of the franchise, The First 48 Presents: Homicide Squad Atlanta, debuted in January. Music competition series The Four, produced in association with Armoza Formats, aired seasons in winter and summer.
As the summer of 2019 approaches, all eyes will be on the American arrival of UK format phenomenon Love Island, as it hits CBS. BW
SHARP ENTERTAINMENT (an Industrial Media company)
Headquarters: New York City
www.sharpentertainment.com
Number of hours produced in 2018: 150
Number of employees: 150
Recent projects: 90 Day Fiancé (TLC); Love After Lockup (WE tv); Man V. Food (Travel Channel)
Upcoming projects: 90 Day Fiancé: The Other Way (TLC)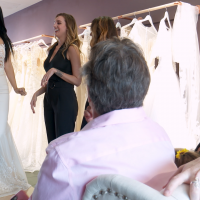 Headed by Matt Sharp, this New York-based shop has a hit franchise on its hands in the form of 90 Day Fiancé, which garnered its highest ratings in the W18-34 demo over the course of its most recent, sixth season. Thanks to Fiancé, TLC topped cable for Sunday nights in that demo, averaging 2.5 million P2+ viewers.
But 90 Day Fiancé isn't the only success story in Sharp's portfolio at present. Love After Lockup, a series following couples that are starting fresh after one partner is released from incarceration, has locked down serious ratings for WE tv, and has emerged as the fastest growing new cable reality series of the past year. "Matt is talented and hardworking, everything you could want in a creative partner," WE tv orginal programming EVP Lauren Gellert tells Realscreen. "Love After Lockup is a very difficult show to produce, and he and his team make it look seamless."
Coming soon: another installment of the Fiancé franchise, 90 Day Fiancé: The Other Way, in which U.S. citizens leave their home country to join their partners overseas. BW
TREMOLO PRODUCTIONS
Headquarters: Los Angeles
www.tremoloproductions.com
Hours produced in 2018: 10+ hours
Recent projects: Ugly Delicious season 1, They'll Love Me When I'm Dead, Won't You Be My Neighbor?
Upcoming projects: Ugly Delicious season 2, Abstract: The Art of Design season 2, Shangri-La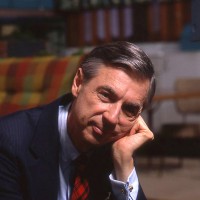 Founded by filmmaker Morgan Neville in 1999, this Academy Award-winning, Los Angeles-headquartered prodco has built its reputation by crafting acclaimed films about music, art and culture. Over the past two decades, Tremolo has produced four Grammy-nominated films: Music of Strangers: Yo-Yo Ma and The Silk Road Ensemble; Respect Yourself: The Stax Records Story; Muddy Waters Can't Be Satisfied; and Johnny Cash's America.
Other notable Tremolo projects include the 2013 feature documentary, 20 Feet from Stardom, which shone the spotlight on the contributions of the back-up singers to notable hitmakers. The film took home the 2014 Academy Award for best documentary and a Grammy award for best music film.
Tremolo Productions' output for 2018 included the release of its award-winning film Won't You Be My Neighbor? (pictured), which became one of the highest grossing documentaries of all time. The 94-minute feature, helmed by Neville, tells the life story of TV and cultural icon Fred Rogers, the beloved host of the long-running children's series, Mister Rogers' Neighborhood. The film collected a slew of nominations and awards, including three nods at the 2018 Critics' Choice Documentary Awards in the categories for best documentary, best director and best editing.
Other recent projects include the David Chang-fronted culinary series Ugly Delicious and the design docuseries Abstract: The Art of Design, both for Netflix. Additionally, Tremolo's They'll Love Me When I'm Dead, about the making of Orson Welles' The Other Side of the Wind, bowed on Netflix this past November. Selina Chignall
MORE U.S. GLOBAL 100 PRODCOS
(Company name, titles, HQ, website)
44 Blue (a Red Arrow Studios company)
Wahlburgers; Hollywood Medium with Tyler Henry; Pitbulls & Parolees
Burbank, CA
www.44blue.com
495 Productions (a Fremantle company)
Jersey Shore: Family Vacation; Martha & Snoop's Potluck Dinner Party
Burbank, CA
www.495productions.com
A. Smith & Co. (a Tinopolis company)
American Ninja Warrior; The Titan Games
Toluca Lake, CA
www.asmithco.com

Atomic Entertainment
Brainchild; Brain Games
New York, NY
www.atomicentertainment.com
Authentic Entertainment (an Endemol Shine North America company)
Trading Spaces; Flipping Out
Burbank, CA
www.authentictv.com
Big Fish Entertainment (an MGM company)
Live PD; Black Ink Crew; How Far Is Tattoo Far?
New York, NY
www.bigfishusa.com
Bunim/Murray Productions (a Banijay company)
Born This Way; Keeping Up with the Kardashians
Glendale, CA
www.bunim-murray.com
Critical Content
Very Cavallari; Catfish: The TV Show
Los Angeles, CA
www.criticalcontent.com
Endemol Shine North America
MasterChef; The Masked Singer
North Hollywood, CA
www.endemolshine.us
Evolution Media (an MGM company)
The Real Housewives of Beverly Hills; Botched!; Vanderpump Rules
Burbank, CA
www.evolutionusa.com
Fly On the Wall Entertainment
Big Brother; Will Smith: The Jump
North Hollywood, CA
www.flyotw.com
Fremantle North America
America's Got Talent; American Idol
Burbank, CA
www.fremantle.com
Glass Entertainment Group
Tanked; Pope: The Most Powerful Man in History; Dahmer on Dahmer
Philadelphia, PA
www.glassentertainmentgroup.com
GRB Studios
Intervention; Untold Stories of the ER
Sherman Oaks, CA
www.grbtv.com
Half Yard Productions (a Red Arrow Studios company)
The Last Alaskans; Say Yes to the Dress
Bethesda, MD
www.halfyardproductions.com
Herzog & Co.
The History of Comedy; The 2000s
North Hollywood, CA
www.herzogcompany.com
High Noon Entertainment (an ITV America company)
Cake Boss; Fixer Upper
Denver, CO
www.highnoontv.com
Jupiter Entertainment (a Sky company)
Homicide Hunter; Snapped
Knoxville, TN
www.jupiterent.com
Kinetic Content (a Red Arrow Studios company)
Married at First Sight; Seven Year Switch
Santa Monica, CA
www.kineticcontent.com
Left/Right (a Red Arrow Studios company)
The Circus; Ride with Norman Reedus
New York, NY
www.leftright.tv
Leftfield Pictures (an ITV America company)
Pawn Stars; Alone
New York, NY
www.leftfieldpictures.com
Lighthearted Entertainment
Are You The One?; Ready to Love (with Will Packer Media)
Burbank, CA
www.lighthearted.com
Lionsgate
Kevin Hart: What the Fit; Revenge Body With Khloé Kardashian; Music City
Santa Monica, CA
www.lionsgate.com
Lucky 8 TV
60 Days In; Released
New York, NY
www.lucky8.tv
Magical Elves (a Tinopolis company)
Top Chef; Cold Justice; Nailed It!
Los Angeles, CA
www.magicalelves.com
Matador Content (a Boat Rocker Media company)
Lip Sync Battle; Master of Arms
New York, NY
www.matadorcontent.com
Megalomedia
My 600 Lb. Life; Shipping Wars
Austin, TX
www.megalomedia.com

MGM TV
The Voice (U.S.), Shark Tank, Survivor
Beverly Hills, CA
www.mgm.com
Mission Control Media
Face Off; Hollywood Game Night; First and Last
Los Angeles, CA
www.missioncontrolmedia.net
Monami Entertainment
Love and Hip Hop
New York, NY
www.monamient.com
Optomen U.S. (an All3Media company)
Mysteries at the Museum; Worst Cooks in America
New York, NY
www.optomenproductions.com
Original Productions (a Fremantle company)
Storage Wars; Deadliest Catch; Bering Sea Gold
Burbank, CA
www.originalprods.com
Pilgrim Media Group (a Lionsgate company)
Fast N' Loud, Bring It!; Wicked Tuna
North Hollywood, CA
www.pilgrimmediagroup.com
Profiles Television
The Amazing Race
El Segundo, CA
www.profiles-television.com
Propagate Content
Up and Vanished; Lore
Los Angeles, CA
www.propagatecontent.com
Radical Media
The Fourth Estate; My Next Guest Needs No Introduction with David Letterman
New York, Los Angeles
www.radicalmedia.com
Renegade83 (an eOne company)
Naked and Afraid; Many Sides of Jane
Sherman Oaks, CA
www.renegade83.com
Scout Productions
Queer Eye (with ITV Entertainment)
Los Angeles, CA
www.scoutproductionsinc.com
Switchblade Entertainment
Vacation Rental Potential; How Close Can I Beach
New York, NY
www.switchbladeentertainment.com
Thinkfactory Media (an ITV America company)
Marriage Boot Camp; Mama June: From Not to Hot
Los Angeles, CA
www.thinkfactorymedia.com
Tremendous! Entertainment
Bizarre Foods with Andrew Zimmern; Delicious Destinations; Baked
Eden Prairie, MN
www.tremendousinc.com
Truly Original (an Endemol Shine North America company)
Deal or No Deal; Real Housewives of Atlanta
New York, NY
www.trulyoriginal.com
Warner Horizon Television
The Bachelor (with Next Entertainment); Little Big Shots (with A Very Good Production, East 112 Street Prods)
Burbank, CA
www.warnerbros.com
World of Wonder Productions
RuPaul's Drag Race; Million Dollar Listing Los Angeles
Los Angeles, CA
www.worldofwonder.net
UNITED KINGDOM
CPL PRODUCTIONS (a Red Arrow Studios company)
Headquarters: London, England
www.cplproductions.co.uk
Number of hours produced in 2018: 39
Number of employees: 45
Recent projects: Married at First Sight, Old People's Home for 4 Year Olds (Channel 4); A League of Their Own, A League of Their Own: European Road Trip, Rob & Romesh Vs (Sky One); Harry Hill's Alien Fun Capsule (with Nit Television for ITV)
Upcoming projects: The Restaurant That Makes Mistakes (Channel 4); untitled Harry Hill Series (with Nit Television)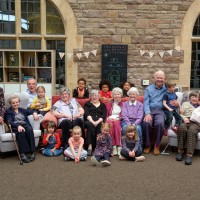 Indie TV prodco CPL Productions has been hard at work on its slate of factual and unscripted series, boasting an impressive batch of new and returning projects in 2018 and at least one breakout hit garnering international interest.
Run by Danielle Lux, Murray Boland, Heather Hampson and Janet Oakes, the Red Arrow Studios company's current slate of factual series includes the celebrity sports quiz show A League of Their Own for Sky One. Hosted by James Corden, the series features team captains Jamie Redknapp and Freddie Flintoff joined by celebs who duke it out in three rounds of sports-related questions.
Meanwhile, intergenerational docuseries Old People's Home for 4 Year Olds for Channel 4 sees a Bristol retirement village suddenly bursting with youth — literally — when residents pal around with four-year-olds in an attempt to measure the health benefits of time spent with young children on older people. The series won a Grierson Award for best constructed documentary series, and two trophies at the Realscreen Awards for best new format and best constructed reality.
In buddy travel show Rob & Romesh Vs, produced for Sky, comedians and longtime friends Rob Beckett and Romesh Ranganathan travel the world to meet international stars and immerse themselves in their lives and lifestyles.
Upcoming CPL factual series include a continued partnership with comedian Harry Hill, whose ongoing comedy panel show Harry Hill's Alien Fun Capsule is produced by CPL and Nit Television for ITV. CPL is currently preparing an as-yet untitled series with Hill and Nit Television.
These projects are part of a rapidly-growing slate overseen by Deborah O'Connor, who heads up factual entertainment development at CPL, and Trish Powell who serves as executive producer. Frederick Blichert
NUTOPIA
Headquarters: London, England
www.nutopia.com
Number of hours produced in 2018: 45
Number of employees: 115
Recent projects: One Strange Rock (Nat Geo); The Great American Read (PBS), Civilizations (BBC)
Upcoming projects: Jesus: His Life (History); The Last Czars (Netflix); Unmasking Jihadi John: Anatomy of a Terrorist (HBO, Channel 4)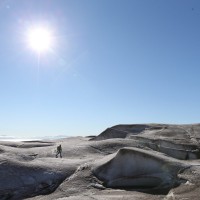 Founded in 2008 by Jane Root, former president of Discovery Channel U.S., controller of BBC2 and co-founder of Wall to Wall, London-based Nutopia established itself from the outset as a premium television prodco dedicated to factual programming with a global reach.
No project exemplifies that international mindset quite like One Strange Rock, produced with director Darren Aronofsky and his Protozoa Pictures for National Geographic in 2018. The 10-episode event series, narrated by global superstar Will Smith, was filmed across 45 countries, six continents and even in outer space. It premiered in 172 countries and 43 languages.
Nutopia prides itself on pushing the boundaries of non-fiction storytelling and has made strides in the "megadoc" space, combining epic cinematography and action-driven drama with high-end documentary subjects and A-list talent. The company's first megadoc was the 12-part, Emmy-winning America: Story of Us for History, a docudrama retracing 400 years of American history.
That was in 2010, long before "premium" was the buzzword it is today, but the company continues its megadoc mission, most recently with the upcoming Jesus: His Life. The eight-part docudrama bows March 25 and airs throughout the four weeks leading up to Easter. It tells the story of Jesus Christ from the perspective of those who knew him best — Joseph, John the Baptist, his mother Mary, the High Priest Caiaphas, Judas Iscariot, Pontius Pilate, Mary Magdalene and Peter — and blends scripted drama with interviews featuring religious and historical experts.
Other high-profile projects on the way include the drama docuseries The Last Czars for Netflix, first announced in 2017, and the feature doc Unmasking Jihadi John: Anatomy of a Terrorist, to air via HBO and Channel 4. FB
PLIMSOLL PRODUCTIONS
Headquarters: Bristol, England
www.plimsollproductions.com
Number of hours produced in 2018: 75 hours
Number of employees: Up to 300 (including both staff and freelancers)
Recent projects: Yellowstone Live, Hostile Planet and Earth Live (National Geographic); Rescue Dog to Super Dog (Animal Planet); Parking Hell (Channel 5)
Upcoming projects/films: Parking Hell season 2 (Channel 5), Yellowstone Live season 2 (Nat Geo), The Whales that Flew Home (ITV), Veganville (BBC)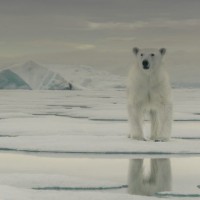 The past year was a fruitful one for Plimsoll Productions. With offices firmly in place across Bristol, Cardiff and Los Angeles, Plimsoll in 2018 went about streamlining its creative operations with the appointment of BAFTA-winner Siobhan Logue as an executive producer in a move to prioritize arts and cultural programming, and the elevation of Tom Hugh-Jones, who became creative director of natural history.
The company — co-founded by CEO Grant Mansfield and COO Christine Owen in 2013 — also ramped up its production reach in 2018 with the launch of a fledgling documentary division, headed by Academy Award-winning documentary producer Richard Klein (Man on Wire).
Meanwhile, Plimsoll's big swing on the four-day live event Yellowstone Live — produced in association with Berman Productions and Bunim/Murray Productions — made waves with National Geographic viewers across the U.S. last summer. The series premiere was one of the top 10 most-watched programs on ad-supported cable for all key demographics, including total viewers P2+ (1.9 million). Unsurprisingly, camera crews will head back to Yellowstone National Park to capture the best of the park's ecosystem in real time for a second run of Yellowstone Live in June 2019.
The year ahead will also see Plimsoll continue partnerships with wildlife platform Love Nature with the greenlighting of the 6 x 60-minute natural history docusoap Big Cat Country (due to be delivered in early 2019), and with Nat Geo, which has set an April 1 premiere date for docuseries Hostile Planet . The blue chip series will offer an intimate look at how animals have adapted to survive in extreme environments. Daniele Alcinii
RAW TV (an All3Media company)
Headquarters: London, England
www.raw.co.uk
Hours produced in 2018: 120+
Employees: More than 100 in the London office including 50 core staff plus approximately another 200 on location and in edits.
Recent projects: The Bush Years, Three Identical Strangers (CNN); Gold Rush, Gold Rush: White Water, Homestead Rescue (Discovery); Bats Balls & Bradford Girls, Drowning in Plastic (BBC)
Upcoming projects: Surrogacy with Tom Daley, Nadiya on Anxiety, Bank of England, Mad Cows: The BSE Story (w/t), Butchering our Planet (BBC); Heathrow: Britain's Busiest Airport (ITV); Gold Rush 10 (Discovery; unannounced projects with CNN, Netflix and Discovery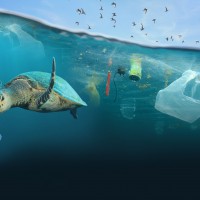 Founded by Dimitri Doganis in 2001, Raw, part of the All3Media family, has enjoyed a string of successful series and one-offs in the documentary and unscripted genres over the past two decades, including Discovery's long-running unscripted hit Gold Rush and Locked Up Abroad, now in its 12th season for National Geographic.
For CNN, the London-based prodco has produced a slew of series including the politically charged Race for the White House, American Dynasties: The Kennedys and the upcoming The Bush Years. The prodco also added its deft touch with political content to History via the recent Presidents at War.
In the UK, Raw's television credits include the acclaimed, Grierson Award-winning Chris Packham: Asperger's and Me, Drowning in Plastic and ITV's long-running Heathrow: Britain's Busiest Airport.
The company's feature work also garnered accolades in 2018, as Three Identical Strangers from director Tim Wardle took the 2018 Sundance Film Festival jury prize for storytelling in the U.S. documentary competition. Raw currently has three films slated for production this year and nine more in funded development, including the narrative adaptation of its Sundance hit. SC
MORE U.K GLOBAL 100 PRODCOS
(Company name, titles, HQ, website)
72 Films
Icons; Dangerous Dynasty: House of Assad
London
www.72films.com
Arrow Media
Under the Wire; Body Cam
London
www.arrowmedia.com
Blink Films
We'll Meet Again; Tut's Treasures
London
www.blinkfilmsuk.com
Dragonfly Film & Television (an Endemol Shine company)
Ambulance; My Dad, the Peace Deal, and Me
London
www.dragonfly.tv
The Garden (an ITV Company)
24 Hours in Police Custody; 24 Hours in A&E
London
www.thegardenproductions.tv
Icon Films
Jeremy Wade's Mighty Rivers; The Flood
Bristol
www.iconfilms.co.uk
ITN Productions
Michael Palin in North Korea; Caught on Camera
London
www.itnproductions.co.uk
Keo Films
Rise of the Warrior Apes; My Year with the Tribe
London
www.keofilms.com
Label1
Hospital; School
London
www.label1.tv
Lightbox
Whitney; Murder Mountain
London
www.lightboxent.com
Lion Television (an All3Media company)
Stealing Van Gogh; Julius Caesar Revealed
London
www.liontv.com
Love Productions (a Sky company)
The Great British Bake Off; Live Well for Longer
London
www.loveproductions.co.uk
Minnow Films
The Detectives: Murder on the Streets; Grenfell
London
www.minnowfilms.co.uk
October Films
Lazy Boy Garage; Journey in the Danger Zone: Iraq
London
www.octoberfilms.co.uk
RDF Television (a Banijay company)
Crystal Maze; Secret Life of 4 Year Olds
London
www.rdftelevision.com
Shine TV (an Endemol Shine company)
The Island with Bear Grylls, MasterChef; Hunted
London
www.shine.co.uk
Spun Gold
Love Your Garden; The Real Full Monty: Ladies Night
London
www.spungoldtv.com
Studio Lambert (an All3Media company)
Gogglebox; The Circle
London
www.studiolambert.com
True Vision Films
Child of Mine; Stacey Dooley: The Young and the Homeless
London
www.truevisiontv.com
Twofour Broadcast (an ITV company)
This Time Next Year; The Hotel Inspector
London
www.twofour.co.uk
Wall to Wall (a WBITVP company)
Little Big Shots UK; The Art of Drumming
London
www.walltowall.co.uk
INTERNATIONAL
ESSENTIAL MEDIA GROUP
Headquarters: Sydney, Australia
www.essential-media.com
Number of hours produced in 2018: 130
Number of employees: 50 between Australia and U.S. offices
Recent titles: Body Hack (Ten); The Pacific: In the Wake of Captain Cook with Sam Neill (Ovation, Foxtel, Prime NZ); Living Universe (produced with Zed for CuriosityStream, Arte)
Upcoming titles: Griff Off the Rails Down Under (ABC Australia); more Body Hack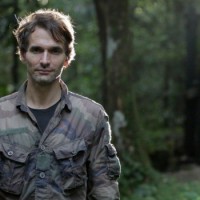 "It is difficult for me to select in which category they may best fit, because they fit them all," said one exec in his email to Realscreen, one of many nominating Australian headquartered Essential Media Group to the Global 100. From feature docs, such as their award winning look at musical cult heroes The Go-Betweens (The Go-Betweens: Right Here), to specialist factual (Living Universe, a coproduction with Zed; The Pacific: In the Wake of Captain Cook with Sam Neill); to returnable series (Body Hack with Todd Sampson for Network Ten, Gourmet Farmer for SBS), Essential has covered a lot of topical territory over the course of its history. And it is also covering a fair amount of geographic territory as well, expanding with offices in the U.S. and Canada.
Led by CEO and executive producer Chris Hilton and co-directors/EPs Greg Quail (CCO) and Jesse Fawcett in the U.S., and with partner and executive producer Sonja Armstrong, the team at Essential drew high praise from execs in various sectors and territories, and were cited for their "unfailing professionalism" and "creative and collaborative" approach.
The success of the programs also speaks to the quality of the team behind them: The Pacific was the top rated program for History in Australia in 2018 and the second highest rating program in the Foxtel factual tier, while Living Universe, a four-parter about the search for exoplanets, is a top performer for CuriosityStream. Texas Flip and Move is 13 seasons deep at DIY and is a top performer for the U.S. cable net. Body Hack, meanwhile, has attracted a sizable and passionate audience, and is in production on its third season. BW
MORE INTERNATIONAL GLOBAL 100 PRODCOS
(Company name, titles, HQ, website)
Beach House Pictures (a Blue Ant Media company)
Aerial Asia; Cesar's Recruits: Asia
Singapore
www.beachhousepictures.com
Beyond Productions
MythBusters; MythBusters Jr.
Sydney
www.beyond.com.au
CJZ
Go Back to Where You Came From Live; Bondi Rescue
Chippendale NSW
www.cjz.com.au
July August Productions (a Red Arrow Studios company)
Still Standing; My Kitchen Rules (Israel)
Tel Aviv
www.july-august.com
Off the Fence (a ZDF Enterprises company)
Destination Wild: Mongolia; Into the Wild: India
Amsterdam, Bristol
www.offthefence.com
Pernel Media
Monumental Revelations; Britain's War of Thrones
Paris
www.pernelmedia.com
Terra Mater Factual Studios (a Red Bull Media company)
Attenborough's Ant Mountain; The Lions Rule
Austria
www.terramater.at
Zed
Living Universe (with Essential Media Group); Sacred Spaces
Paris
www.zed.fr
HONORABLE MENTIONS
(COMPANY/ TITLES/ HEAD OFFICE/ WEBSITE)
3 Ball Entertainment
Bar Rescue
Redondo Beach, CA
www.3ballentertainment.com
51 Minds (an Endemol Shine North America company)
Below Deck: Mediterranean; The Grand Hustle
Los Angeles, CA
www.51minds.com
Atlas Media Corp
Hotel Impossible
New York, NY
www.atlasmedia.tv
Blast Films
Growing Up Gifted; Famous and Fighting Crime
London, UK
www.blastfilms.co.uk
Electus (a Propagate Content company)
Running Wild with Bear Grylls
West Hollywood, CA
www.electus.com
Eureka Productions
Crikey! It's the Irwins; Pick, Flip & Drive; Dating Around
Los Angeles; Sydney
www.eurekagroup.tv
Gebrueder-Beetz Filmproduktion
The Cleaners; Mali Blues
Berlin, Germany
www.beetz-brothers.de/
Jigsaw Productions
Salt Fat Acid Heat; Dirty Money
New York, NY
www.jigsawprods.com
Magilla Entertainment
Moonshiners; Rise Up – The Movement that Changed America
(with Firelight Media)
New York, NY
www.magilla.tv
Part2 Pictures
Breaking Hate; This is Life with Lisa Ling
Brooklyn, NY
www.part2pictures.com
Plum Pictures
Girls Incarcerated; Death Row 2018 with Trevor McDonald
London, UK
www.plumpictures.co.uk
Prometheus Entertainment
The Curse of Oak Island
Los Angeles, CA
www.prometheusentertainment.com
World Media Rights
Hitler's Circle of Evil; The Real Story Of…
London, UK
www.worldmediarights.com
Zero Point Zero
Anthony Bourdain: Parts Unknown; In Pursuit with John Walsh
New York, NY
www.zeropointzero.com
(Illustration by Matthew Daley for Shiny Pliers)