An extensive array of non-fiction titles will be launched at Cannes during the 2019 MIPTV market, running April 8-11. Ahead of the excitement, Realscreen presents the third part of our round-up of titles heading to the Croisette. Catch up on part one and part two of our guide, published April 1 and 2. 
A+E NETWORKS
Global content creator A+E Networks is bringing a plethora of new content to MIP rich in history and political stories.
Actor Damian Lewis stars in his first docudrama role in the Alaska TV-produced series, Damian Lewis: Spy Wars (working title; 8 x 60 minutes). The series reveals the true stories behind some of the most important international spy operations of the last 40 years.
London-based Nutopia tells the story of Jesus through the eyes of the men and women closest to him in Jesus: His Life (8 x 60 minutes), while the docuseries Surviving R. Kelly (6 x 60 minutes; Bunim/Murray) features survivors and people from R&B singer R. Kelly's inner circle as they come forward to share their stories of abuse at the hands of the singer.
In the new series, Lost Gold of World War II (8 x 60 minutes; Ample Entertainment), investigators and engineers use the latest in technology to search for treasure buried by the Japanese deep in the Philippine jungle and, in Boise, Idaho, a young woman recently diagnosed with Dissociative Identity Disorder (DID) allows cameras into her life with more than nine personalities in Many Sides of Jane (6 x 60 minutes; Renegade 83).
Unsolved, mysterious encounters is subject of the limited series Unidentified: Inside America's UFO Investigation (6 x 60 minutes; A+E Originals; pictured, below). The former U.S. military intelligence officer who exposed a secret government UFO program in 2017 teams up with experts on new investigations into unsolved mysteries.
Also delving into the unexplained is A+E Networks Paranormal Caught On Camera (16 x 60 minutes; Meetinghouse Productions), a paranormal clip show that investigates clips found on the internet.
Acclaimed director Alex Gibney focuses on the sequence of events that divided America in the wake of the investigation of Monica Lewinsky and the Clintons in The Clinton Affair (8 x 60 minutes; Nineties News LLC).
Also looking at the subject of American presidents is Presidents at War (2 x 60 minutes; Raw TV), a series that tells the story of World War II through the experiences of eight soldiers who went onto lead the nation.
Wrapping up the A+Networks slate is the series, The First 48 Presents: Homicide Squad Atlanta (6 x 60 minutes; ITV Studios), which follows a group of detectives working together to solve the case of a young woman found naked and shot to death in a neighborhood park.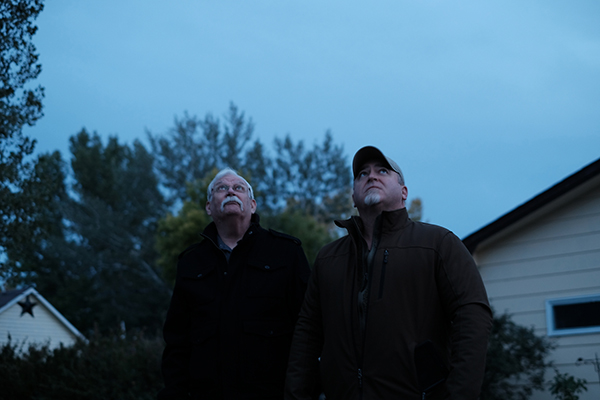 URBAN CANYONS
Manchester-headquartered history specialist producer Urban Canyons is bringing its docudrama Viking Warrior Women to the resort town on the Côte d'Azur.
The recent revelation that some Viking warriors were women challenged notions of the role of women during the Viking Age. Viking Warrior Women tells the story of 20-year old Viking Signe and her rise as a military leader in the town of Birka in the 10th century.
The series combines interviews with leading historians and archaeologists, along with dramatic reconstruction, CGI and authentic Viking locations across Scandinavia.
Viking Warrior Women is co-produced by Smithsonian Networks, Viasat History, along with pubcasters SVT (Sweden), ZDF (Germany), and ORF (Austria).
BANIJAY RIGHTS
The distribution arm of Banijay Group is lifting-off to Cannes with a roster of programming, including a documentary about the Apollo 8 mission.
Up first is the one-off documentary, Apollo 8: The Mission That Changed the World (Touchdown Films; pictured, below). The special tells the story of the first-ever manned mission to the moon.
Also launching at MIPTV from Touchdown Films is Photos That Changed the World (6 x 60 minutes), a docuseries that takes a look at the past century via the eye of a lens. From tragedies and revolutions, the archive-packed series explores how these landmark images came to be and their lingering impact.
To mark the 350th anniversary of the death of famed Dutch painter Rembrandt, the series Looking for Rembrandt (3 x 60 minutes; Matchlight) looks to unravel two mysteries about the great painter. Firstly, how did he end up in a pauper's grave, and how could such a wealthy artist come to such a disgraced end?
Banijay Rights' slate will also encompass factual series The Making Of Me (3 x 60 minutes; RDF Television production for Channel 4), an intimate portrait about the experience of transitioning from one gender to another;  one-off documentary Abused By My Girlfriend (1 x 60 minutes: Century Films for BB3), which recounts the story of Alex Skeel, a young man who survived an abusive relationship with this girlfriend Jordan Worth; and London: 2000 Years Revealed (4 x 60 minutes; Voltage TV for Channel 5), following London's meteoric rise to power from a small Roman trading post, to the thriving megacity of today.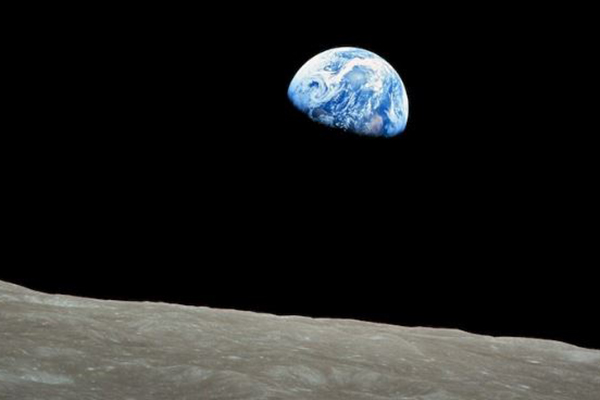 PROPAGATE CONTENT
Fresh off of its October acquisition of Electus, Propagate is heading to the French Riviera with a new docuseries.
Matchmakers is currently in development in the U.S. at the CW, while a German version premiered on ProSieben earlier this month. The series sees a single contestant set up by their friends who have arranged seemingly chance encounters with potential romantic matches.
TVF INTERNATIONAL
The London-based global indie factual distributor is bringing more than 150 hours of new content to MIPTV, with a special focus on science, history and wildlife programming.
TVF's science offerings include Apollo's New Moon (Thomas Lucas Productions), which uses state-of-the-art, upgraded archive footage of the moon landing and CGI projections of future lunar missions, as well as the BBC documentary You, Me and Eugenics (Furnace Productions), which examines the science and ethics behind manipulating genetic inheritance, changing human evolution and breeding a "better" human.
On the history front, Asia in the Great War (4 x 48 minutes; Babel Studios) examines the roles of Asian countries during World War I, while the modern history special System Shock: The Birth of the MP3 (Bloomberg) looks at the history of the music industry-disrupting audio format, to coincide with the 20th anniversary of Napster.
Elsewhere, the character-led Winter Road Warriors (28 x 22 minutes; Pixcom, Canada) follows a family-run snow removal business facing freezing temperatures, ice storms and white-outs.
Finally, TVF's blue chip wildlife offerings include Singapore's Secret Forests with David Attenborough (1 x 46 minutes; Beach House Pictures and Mediacorp) and New Species (2 x 43 minutes; Grifa Filmes and Gebrueder Beetz Filmproduktion for Arte/ZDF; pictured, below), which follows an expedition into the Amazon's Serra da Mocidade and the discoveries of 80 new species of animals, insects and plants.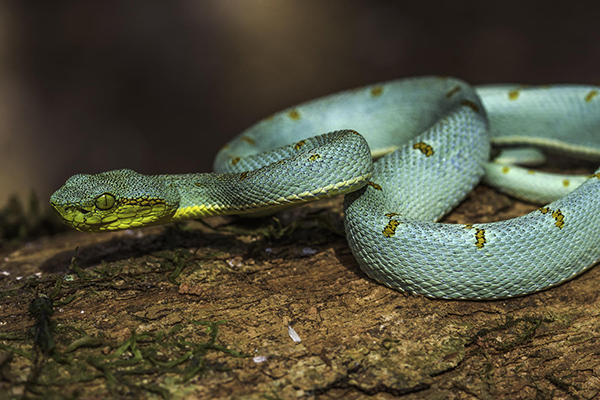 AUTENTIC DISTRIBUTION
The German distribution outfit will descend upon the French Riviera with more than 200 programming hours of new series and documentaries.
Highlighting the Cologne-based company's slate are history titles Terror! (6 x 50 minutes; Topkapi Film for Dutch broadcaster NTR), which examines historically significant terrorist attacks through interviews, archive and reconstructions; Sisi: Assassination of an Empress (1 x 45 minutes; Raum.Filmproduktion & Autentic), about Empress Elisabeth of Austria and the anarchist movement, tracing the course of her last hours on the shores of Lake Geneva; and true crime series Terrorism Close Calls (10 x 50; KM Plus Media, Big Media & Autentic for Netflix), which documents a planned terrorist attack prevented by various methods of intelligence and covert investigations.
Elsewhere, the distributor's lifestyle portfolio will showcase ARTE's culinary series At Our Neighbour's Table (130 x 30 minutes; Berlin Producers), which visits the farmers, winegrowers, cooks and fishermen across Europe and accompanies them through their daily lives; docuseries Iberia's Rivers of Life (5 x 52′/45 minutes; doc.station), which journeys to the five largest rivers within Portugal and Spain; and Last Treasures of the Earth (90 or 52 minutes; Filmtank), which introduces audiences to remote parts of the world and to the people who live there.
Autentic Distribution, the sales division of the documentary label Autentic and a subsidiary of the Beta-Group, will also present a slate of projects in preparation of the 2020 Summer Olympics in Tokyo. Leading the slate are Tuna on Tour (1 x 52 minutes), follows a group of women hoping to make history by becoming the first to medal in skateboarding at the games; docuseries Rebels for the Olympic Games (5 x 30 minutes or 3 x 52 minutes; Boomtown Media), which documents the coming of age of a sport, but also the inner conflict of some skaters between competitive sport and ideology; and the tentatively titled 45-minute documentary Tokyo: The Safest Games in the World?, which examines new security technologies and artificial intelligence that is intended to guarantee Tokyo assumes the title of "safest city in the world" for the 2020 Olympic Games.
LIMONERO FILMS
London- and Barcelona-based indie boutique distributor Limonero Films is working with Norwegian prodco Up North to distribute their newest doc Wars Don't End (pictured, below).
The film is narrated by actress Liv Ullman and looks at the thousands of children born to German soldiers and mothers from occupied territories following World War II, focusing on the Norwegian war children who have broken their silence after 70 years to talk about the abuse they endured.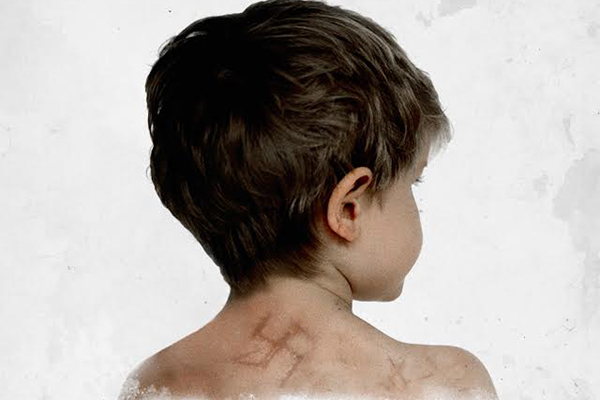 ARMOZA FORMATS
Tel Aviv-based formats powerhouse Armoza Formats returns to the Croisette in 2019 with two new formats originating from Israeli creators.
Produced by Eran B.Y and AIM Marketing, The Conflict (60 minutes) serves as a social experiment that will offer individuals the opportunity to see their side of an argument in new light. Each conflict will be brought to life by two actors on stage representing both sides of the dispute while the real conflicted parties will watch from the sidelines. Episodes culminate with the aggrieved parties deciding whether the new perspective has been persuasive enough to make them put their anger aside and finally meet.
Elsewhere, 30-minute fact ent series Mind-Blowing (Art Media) will feature celebrity illusionist Nimrod Harel as he provides a rare glimpse behind the curtains of the supernatural world. Shot in one take and with no special effects, the series will enable viewers to watch incredible feats from the perspective of the mentalist himself.
OFF THE FENCE
MIPTV will be Amsterdam-based distributor-producer Off the Fence's first market since their acquisition by ZDF Enterprises, the commercial arm of German pubcaster ZDF.
Among Off the Fence's projects from Terra Matter Factual Studios are Whale Wisdom (1 x 60 minutes), which offers a glimpse into what we know about whales; Borneo: Earth's Ancient Isle (1 x 60 minutes) about the Indonesian Isle; and The Sun: Inferno in the Sky (1 x 60 minutes), exploring the latest developments in solar research.
Impossible Factual and Smithsonian Channel's The Green Book: Guide to Freedom (1 x 60 minutes) will be available, exploring the history of the The Negro Motorist Green Book, dramatized in the Oscar-winning Green Book. Also from Smithsonian Channel is Arrow Media's Birds vs. Plane: Miracle on the Hudson (1 x 60 minutes), which revisits the infamous Hudson plane crash and explores the work being done to prevent the threat birds have on aviation. Aerial Britain (4 x 60 minutes; Tile Films and Smithsonian Channel), meanwhile, delves even deeper into aviation.
Elsewhere, Yasuni Man (1 x 90 minutes; Pollywog Productions) follows filmmaker Ryan P. Killackey through Yasuni National Park — a 1,500 km journey along seven rivers — as he explores the impact of oil development on biodiversity and the local population. Also coming to the market is the documentary The Woman Who Loves Giraffes (1 x 60 minutes and 90 minutes; Free Spirit Films), about the first ever women to study animal behavior in the wild.
Off the Fence is also bringing The Bit Player (1 x 90 minutes), produced with IEEE Information Society, about Claude Shannon, the overlooked genius who laid the foundation for the information age.
Finally, Off the Fence's history slate includes Australia in Colour (4 x 60 minutes; SBS Australia; pictured, below), which follows in the footsteps of Smithsonian Channel and Arrow Media's America in Color, offering colorized archives of Australian history, along with Hitler's Last Stand (4 x 60 minutes; Parallax Films for National Geographic), about the desperate battles waged during WWII.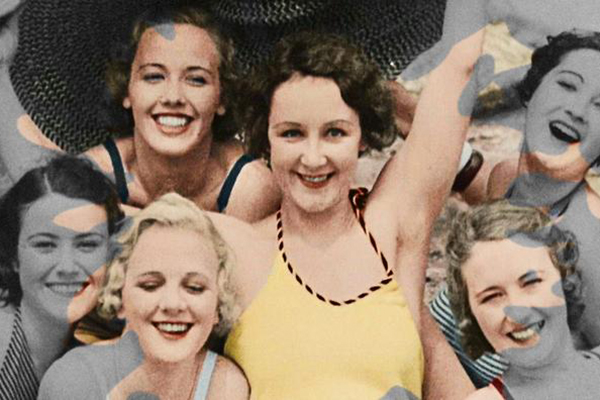 TCB MEDIA RIGHTS
TCB Media Rights is bringing 36 new titles and 220 hours of new content to the Cannes-based television market.
Highlighting the London-headquartered rights-ownership and distribution company's catalog is Banged Up (w/t; 3 x 60 minutes; BriteSpark Films for Channel 4), which follows eight of the UK's most troubled teenagers as they head to Florida to attend a tough-justice incarceration program that works to prevent young people from ending up in the judicial system.
The House of Extraordinary People (3 x 60 minutes; Hey Sonny Films for Channel 5), meanwhile, will highlight TCB Media's primetime content offering. The series sets out to challenge the idea of those who look 'different' and features nine individuals from around the world who live together for 10 days as they share personal experiences and try to challenge public prejudices.
Finally, TCB will showcase Massive Engineering Mistakes (10 x 60 minutes; BriteSpark, TCB for Science Channel and Quest), a series that looks back on the engineering world's construction mishaps, fails and near misses.
ARTE DISTRIBUTION
The distribution arm of Franco-German free-to-air television network ARTE (formerly ARTE Sales) will be launching premium history, nature and arts programs at MIPDOC this year.
Among its history slate are Castro's Revolution vs the World (2 x 52 minutes; Brook Lapping and Temps Noir for BBC and ARTE; pictured, below), a look at how Cuba changed world politics; Corleone, Mafia and Blood, a two-part doc about an investigation into how young Salvatore 'Toto' Riina took over Cosa Nostra, Sicily's legendary mafia, in the 1970s; Escoffier: The Making of a Chef (1 x 52 minutes), which reenacts the 100-year-old life and career of master chef Auguste Escoffier; Hitler's Evil Science (2 x 52 minutes; ARTE France and Upside Television), on how brilliant scientists participated in some of the worst crimes of the 20th century during World War II.
Meanwhile, the company is launching a number of natural history titles: Animal Odyssey (5 x 52 minutes), which follows the evolution and migrations of mammals over a period of 65 million years; Tracking the Arctic Giants; 24h with Sharks; and Killer Kitty.
On the arts and culture front, ARTE has Hitchcock Confidential, Julie Andrews Forever, Johnny Clegg: The White Zulu, Radiohead: Mutant Group, Fantastic Mr. Murray, and the 10 x 26-minute series Artists and Love, about love affairs of artists, in the context of art history.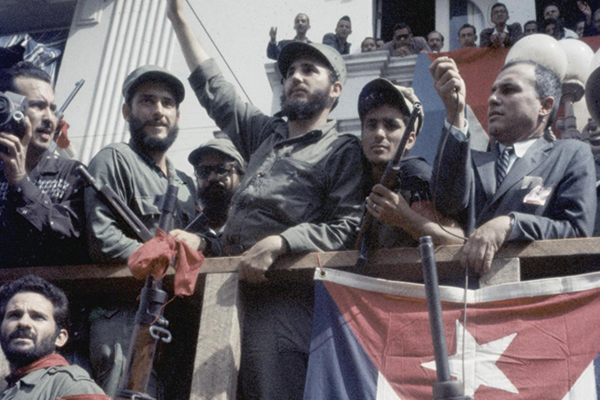 WAG ENTERTAINMENT
Wag Entertainment, the sales division of indie TV prodco Wag, is headed to the French Riviera with a raft of new programming for international buyers.
Up first are two history-focused docuseries via World War II in Numbers, War Factories and True Evil: Making of a Nazi.
World War II in Numbers – the latest of Wag's …In Numbers franchise – utilizes statistics to tell the story of World War II by combining local demonstrations, film and still archives and interviews with historians. The 8 x 60-minute War Factories, meanwhile, tells the untold story of war production during the Second World War.
Elsewhere, True Evil: Making of a Nazi (6 x 60 minutes) will attempt to answer how civilized and educated Germans became enamored with Hitler's Nazi movement.
In addition, Wag's content portfolio will also feature two wildlife series from Artists in Motion: Secret Life of Puffins(3 x 60 minutes), which documents these seabirds over one season in Scotland; and My Secret Big Cat Sanctuary (2 x 60 minutes), an obs-doc spotlighting a big cat sanctuary in the UK. Also featuring on the natural history slate is Dolphins & Me (1 x 60 minutes;Dream Co.), which follows a group of former show dolphins in their new captive-free life.
Wrapping up the distributor's catalog are two hour-long royal specials from Future Sight Entertainment in Harry and Meghan: A New Royal Family, which follows the fortunes and highlights of Prince Harry and Meghan Markle since their wedding day, and Duchess of Style,a unique perspective on Markle's sense of style and her transition from actress to the Duchess of Sussex.
KEW MEDIA DISTRIBUTION
Global sales house Kew Media Distribution, a division of Kew Media Group, has amassed a collection of non-fiction titles to offer its global clients at this year's television market in Cannes.
Anchoring the Toronto-headquartered company's slate is the CNN Original Series The Movies (12 x 60 minutes or 6 x 120 minutes; The Playtone Company and Herzog & Company), which explores American cinema through the decades and the cultural, societal and political shifts that framed its evolution.
New to the Kew slate is non-fiction series Body Hack 3.0 (8 x 60 minutes; Essential Media Group for Network TEN Australia), which combines science with adventure to explore our human potential; travelogue Griff Off the Rails: Down Under (6 x 60 minutes or 6 x 30 minutes; Essential Media Group), in which British actor Griff Rhys Jones presents a "very modern" look at Australia from its network of railways; and High Maintenance (8 x 60 minutes; Frantic Films), which explores the building of complex structures and systems, and the associated risks of failure.
Also heading to the picturesque seaside French city are three new titles from Our House Media Productions: My Paranormal Nightmare (w/t; 10 x 60 minutes), recounting stories of people who experienced violent hauntings in their childhood; true crime series Silent Witness: Murder In Amish Country (w/t; 6 x 60 minutes), examining a series of killings in the closed and secretive world of America's Amish community; and Mutant Weather (w/t; 10 x 60 minutes), which ventures to the forefront of new weather phenomena that are increasingly altering the world around us.
Complementing the non-fiction series are a raft of feature documentaries, including An Engineer Imagines (1 x 90 minutes), The Cavern Club: The Beat Goes On (1 x 70 minutes or 1 x 55 minutes), Laurel Canyon (1 x 90 minutes), Margaret Atwood: Encounters (1 x 90 minutes or 1 x 58 minutes), Toxic Beauty (1 x 90 minutes or 1 x 78 minutes), Killing Patient Zero (pictured, below; 1 x 90 minutes), Active Measures (1 x 110 minutes), and When Missing Turns to Murder (10 x 60 minutes).
Finally, Kew will also look to distribute the sophomore season run of acclaimed paranormal series Haunted Hospitals (13 x 60 minutes; Bristow Global Media). Season one (13 x 60 minutes) of the series is also available to global buyers.