The Walt Disney Company will launch its much-anticipated streaming service Disney+ this November, with thousands of episodes of television and hundreds of feature films in its library and a competitive price point of US$6.99 per month.
Disney lifted the veil on the upcoming streamer during its Investor Day presentations on Thursday (April 11), bringing together top executives from the myriad media companies residing within the Mouse House, including Nat Geo's Courteney Monroe, to highlight the service's multi-faceted content offering.
Pixar, Marvel Studios, Walt Disney Animation and the Star Wars franchise will all feature prominently in the offering, as will National Geographic and a whopping 30 seasons worth of The Simpsons, once it goes live on November 12. The service will present more than 25 original series and 10 original films across genres in its first year.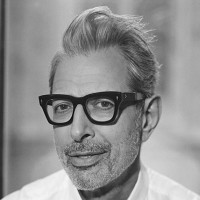 For Nat Geo, original series for the service include the previously announced The World According to Jeff Goldblum, produced by Nutopia, which sees the charismatic actor draw interesting connections between the seemingly familiar and the incredible. Also on the way: The Magic of the Animal Kingdom, a docuseries following the biologists , vets and animal care experts that are part of Disney's Animal Kingdom and Epcot's SeaBase aquarium. The Goldblum series will be available at the launch of the service, while the Animal Kingdom series is set to debut during Disney+'s first year.
The service will also feature a multi-episode docuseries about the making of the upcoming animation feature Frozen 2. The series, Into the Unknown: The Making of Frozen 2, will go behind the scenes at the Walt Disney Animation Studios as the team works on the sequel to the blockbuster. That series is also set to launch during year one.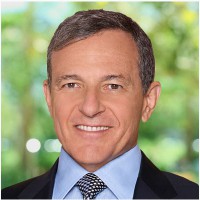 "Disney+ marks a bold step forward in an exciting new era for our company – one in which consumers will have a direct connection to the incredible array of creative content that is The Walt Disney Company's hallmark," said Disney chairman and CEO Bob Iger. "We are confident that the combination of our unrivaled storytelling, beloved brands, iconic franchises, and cutting-edge technology will make Disney+ a standout in the marketplace, and deliver significant value for consumers and shareholders alike."
Prior to the big reveal regarding the new streaming service, the Walt Disney Company announced it has signed a two-year deal with David Gelb, Brian McGinn and Jason Sterman of LA-based indie prodco Supper Club to produce franchise-based and original non-fiction programming for the company's upcoming direct-to-consumer streaming service Disney+, as well as other Disney platforms.
The first original series born out of the exclusive pact will be Marvel's 616 (w/t), a documentary anthology series which explores the legacy and influence of comic book brand Marvel, told as a series of documentary films by a diverse group of filmmakers. Marvel is a subsidiary of Disney, and the series was created in collaboration with Marvel New Media, Marvel's digital, short-form and non-fiction content studio. Joe Quesada, Stephen Wacker, Shane Rahmani, John Cerilli, Harry Go and Sarah Amos serve as executive producers for Marvel, and Gelb, McGinn and Sterman for Supper Club.
Following Marvel's 616 will be the wildlife conservation-themed Earthkeepers (w/t), a "cinematic documentary series" about the animal kingdom and the people working to study and protect it. It is executive produced by McGinn, Sterman and Gelb for Supper Club, and Cristina Colissimo and Jordana Glick-Franzheim for Wellworth Pictures.
"We are thrilled Jason, David and Brian will bring their distinct perspectives and genuine narrative vision exclusively to Disney," said Agnes Chu, senior vice president of content at Disney+, in a statement. "As some of the world's greatest non-fiction storytellers, Supper Club will be a crucial, creative force for Disney+ as we build a platform for compelling, personal, and authentic programming."
Other non-fiction series announced by Disney+, outside the Supper Club deal, include Be Our Chef, produced by INE Entertainment with Eric Day and Mark Koops serving as producers, in which families from diverse backgrounds take part in a Disney-inspired cooking competition at Walt Disney World, with the winner's creation becoming a signature dish served at the theme park; Cinema Relics: Iconic Art of the Movies (w/t), an anthology docuseries produced by ABC Studios and executive produced by Jason Henry and Dan Lanigan, about the props and costumes of beloved films; and Encore!, created by Jason Cohen and executive produced by Cohen, Kristen Bell, Alycia Rossiter, Will Gluck, Richard Schwartz, Jim Roush and Chris Wagner, which brings together former castmates of high school musicals and tasks them with recreating their original productions.
Meanwhile, Marvel's Hero Project, produced by Marvel New Media with Maggievision Productions and executive produced by Joe Quesada, Stephen Wacker, Shane Rahmani, Liza Wyles and Sarah Amos for Marvel, and Maura Mandt and John Hirsch for MaggieVision, sees young people making positive changes in their communities as "true super heroes"; (Re)Connect, produced by Milojo Productions and Talos Films, with executive producers Mark Consuelos, Kelly Ripa and Albert Bianchini for Milojo, and Julian P. Hobbs and Elli Hakami for Talos, follows families working to overcome modern-day issues like workaholic parents, competitive siblings, technology addiction and more; and Rogue Trip, executive produced by Jeanmarie Condon and Mack and Bob Woodruff for Lincoln Square Productions, follows a father and son on unconventional trips to places often overlooked by travelers.
Finally, Shop Class (w/t), produced by John Stevens and Spike Feresten of Hangar 56 Media and Richard Rawlings of Production Monkey, is a competition series featuring teams of students tasked with designing, building and testing new contraptions, judged by a panel of experts, while an untitled Walt Disney Imagineering docuseries, produced by Iwerks & Co. and directed by Leslie Iwerks, looks at the more than six decade-long history of Disney's research and development subsidiary Imagineering, with exclusive interviews and never-before-seen footage from Disney's parks around the world.
While most of these series are slated for year one of the service, Earthkeepers will debut in year two.
Disney says that following the streamer's North American debut, rapid global expansion will follow over the next two years.
(With files by Barry Walsh)