Netflix has shown an interest in developing formats with international potential in recent years, with titles ranging from the rebooted Queer Eye to Tidying Up with Marie Kondo to Ultimate Beastmaster to Westside. And now the global streaming giant is producing regional adaptations of some of those titles, including baking comedy format Nailed It!
Nailed It! is a baking competition that pits three amateur bakers against each other as they compete to replicate difficult and elaborate cakes and confectionery. The winner takes home a US$10,000 cash prize and trophy. The original U.S. series premiered last year, and season three launched on Netflix May 17.
The format has already found success in Mexico, with more adaptations headed to France, Germany and Spain. No dates have yet been set for the European versions.
¡Nailed It! Mexico (pictured) launched on Feb. 8. Actor-comedian Omar Chaparro hosts with pastry chef and fondant master Anna Ruiz.
Both existing versions are produced by Magical Elves, part of Tinopolis USA, for Netflix. Dan Cutforth, Jane Lipsitz, Casey Kriley, Patrick J. Doody, Daniel Calin and Gayle Gawlowski serve as executive producers. Jo Sharon serves as co-executive producer.
Realscreen caught up with Kriley (pictured, below), Magical Elves COO and EP of Nailed It!, to talk about working with Netflix and adapting the format in new territories.
The following interview has been lightly edited for length and clarity.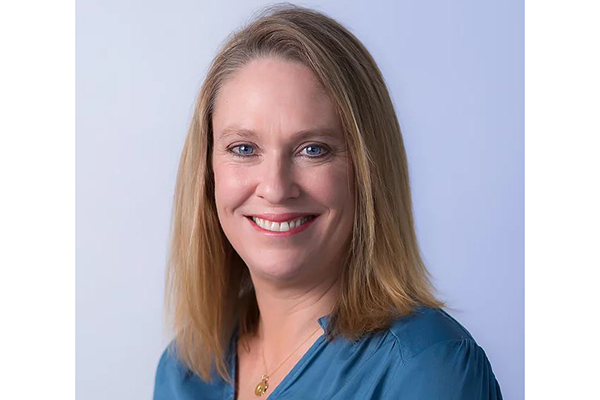 How did Nailed It! move into new territories?
Casey Kriley: After the success of the first season of Nailed It!, Netflix really got behind the idea of expanding the format to other territories and was incredibly supportive in that process. We knew we had a hit format when Netflix subscribers all over the world had such a strong response to the U.S. version. Now, as Nailed It! expands to new regions, it is a great opportunity to serve those international fans. It's also fun to play with the unique baking customs and to further explore the specific cultures in those areas of the world.
What are some of the differences and similarities between the original U.S. and Mexican versions of Nailed It!?
The U.S. version and the Mexico versions are actually quite similar and definitely follow the same format. At the heart of both versions, they are embracing comedy and celebrating failure. Aside from the language, the most noticeable difference would be that of our host and judge. Although no one could replace Nicole and Jacques, ¡Nailed It! Mexico is hosted by actor Omar Chaparro and our head judge is renowned baker Anna Ruiz, and both are excellent in their own right. Aside from those elements, we really try to tap in to the pop culture of each territory and use that to drive the overall creative and challenges.
How long do you stay involved in production in new territories? Do you pass the baton or follow it through production?
Nailed It! and ¡Nailed it Mexico! were completely produced by Magical Elves. For the German, Spanish, and French versions, we brought in other production companies, but Magical Elves producers consulted on the creative and worked with the other territories throughout pre-production, production and post production. We also sent two producers from our team to France to consult with the other territories on the ground at the end of pre-production and the beginning of production.
There's been talk of regional formats residing pretty strictly within the linear TV domain. How has the process been in working with Netflix?
Our experience with Netflix has been great. During the first season of Nailed It!, Netflix and Magical Elves really embraced the idea of breaking the rules and tropes of reality competition shows that viewers have become accustomed to. Unlike many competition series, we loosened the reins and were open to shooting and including anything and everything that happened during filming because that's where the authenticity really shines through.
Can you tell us anything about the upcoming French, German and Spanish versions?
Even though the idea of failing in the kitchen is universal, we thought it was important to explore the regional and cultural aspects of baking, friendly competition and just having fun. Something interesting you'll see is how the actual cake designs reflect the countries they come from. Am I saying that beer and pretzels might show up in a cake from Germany? It's likely!