Paramount Network is set to launch a new sports format centered on the little-known sport of horse reining tonight (July 24).
The Last Cowboy is the brainchild of Taylor Sheridan, writer of Hell or High Water and Sicario and writer/director of Wind River, who also co-created Paramount's cowboy-centric scripted series Yellowstone.
The new format follows men and women on the professional horse reining circuit, a Western-based competition where riders guide horses through a precise pattern of circles, spins and stops.
Additionally, Sheridan has launched the Run For a Million reining competition, with a winning purse of US$1 million, making it the richest event in the history of western equine sports. The event serves as the backdrop for the finale of The Last Cowboy, where the show's participants will compete for the cash prize. The Run For a Million takes place at the South Point Arena and Equestrian Center in Las Vegas on Aug. 15 to 17.
The Last Cowboy is produced by Truly Original and 101 Studios for Paramount. Glenda Hersh, Steven Weinstock, Brian Catalina, Michelle Schiefen, Julie "Bob" Lombardi and Christy Wegener serve as executive producers for Truly Original. Taylor Sheridan and David C. Glasser serve as EPs for 101 Studios. Tori Socha oversees the production for Paramount Network.
The series premieres tonight (July 24) at 11 p.m. ET/PT on Paramount Network, following the latest episode of Yellowstone.
Realscreen caught up with executive producer and co-president and co-CEO of truly Original Glenda Hersh (pictured, below) to chat about the show ahead of it's premiere.
The following interview has been edited for length and clarity.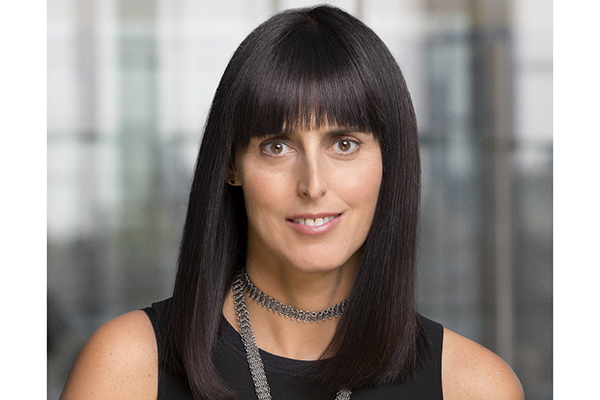 How did The Last Cowboy come to be?
Glenda Hersh: This really was Taylor Sheridan's baby. He rides horses, and he's a reiner, so he's always known that there's this amazing community and this great story out there. He's been watching it as a part of it for years, and he thought there is a great unscripted show to be done here. A great documentary series. And so he gave us a shout, and we met, and we really saw eye to eye with the vision for what the show could be. And we were off to the races.
Sheridan is also working on Yellowstone for Paramount. Does Yellowstone carry over at all? Does The Last Cowboy benefit from the existence of Yellowstone?
There's a great spiritual connection between the two shows. Yellowstone is a great, epic story of the west. The sport of reining comes from the tradition of cowboys. You had to make your horse do incredible things in order to work on a ranch, in order to move cattle, in order to accomplish what you needed to do in the west and be a cowboy. So the sport of reining emerged from that, and the people who compete in it share in that same spirit. I think people who tune in to see Yellowstone will really also fall in love with The Last Cowboy.
Can you tell me about some of the production challenges that come up on a show like this.
It's always tough to do a show about a sport that a lot of people don't know. We're trying to tell a great story with incredible stakes and great characters, but at the same time you're having to do quite a bit of exposition to just bring people up to speed with what reining is. It's a tricky storytelling balance, to make sure people are following along but not drowning them in too much exposition and information.
The other thing is, of course, dealing with horses, you have to be really careful about making sure we never spook them, making sure we capture it in a way that's beautiful. It's such a visually stunning world.
It's easy to assume this is a macho, male-dominated sport, but you do have a woman as part of your main cast. Can you tell me about gender and that casting process?
The truth is it's a more diverse world than you would imagine. There are quite a few women who are professionals, who compete in the world of reining. There's also a lot of women involved in buying, selling…and training the horses.
We feature Abby [Lengel], who is a real up-and-coming star. She was named the professional horsewoman of the year last year by the NHRA, which is the National Horse Reining Association.
It's true that there aren't as many women pros as there are men. Like so many sports — not just sports, all industries — it's harder for women. We're trying and we're changing that one industry at a time. Hopefully young women who are interested in this will look at Abby and think I can do that too.
How did Truly Original came to work with Paramount on this?
We have a very deep relationship with Paramount. They're great partners of ours. We produce Ink Master for them and the spin-off, Ink Master: Grudge Match.
When Taylor thought it might be an interesting project, Paramount turned to some of their closest producers, and we're among them. And we just saw eye to eye with Taylor. It was a happy marriage.
Watch an exclusive clip from episode one of The Last Cowboy below: