American cable net A&E is gearing up to investigate the narcotics trade inundating small-town America with the launch of Lucky 8 TV's 60 Days In: Narcoland.
The 8 x 60-minute series will trail six participants as they go undercover across six counties in Kentucky and Indiana – one of the biggest drug trafficking corridors in the country – to provide first-hand insight into how cartels have infiltrated America's Heartland.
Viewers will follow the undercover participants on the streets within Clark County and Bullitt County, Kentucky, accompanying local law enforcement officials within the Narcotics Unit on ride alongs in an attempt to gain a comprehensive view of the epidemic. Teams will also infiltrate some of the most dangerous and drug-infested areas in the Midwest, including Indiana's Clark County Jail.
In addition to gathering intel inside the jail's walls, four other participants – a private investigator, a motivational speaker, an addiction specialist and a former addict turned recovery advocate – will insert themselves into the drug scene within Clark and Bullitt County in an attempt to identify hot spots, dealers and discover where the drugs are originating from.
60 Days In: Narcoland serves as a spin-off docuseries of Lucky 8′s acclaimed jailhouse docuseries 60 Days In.
Lucky 8′s Kim Woodard, Greg Henry, Jeff Grogan and Kelly McClurkin serve as executive producers alongside A&E's Elaine Frontain Bryant, Shelly Tatro and Molly Ebinger.
A&E holds worldwide distribution rights to 60 Days In: Narcoland, which premieres Tuesday (July 30) at 10 p.m. ET/PT on A&E.
Ahead of the premiere, Realscreen caught up with Lucky 8 co-presidents Woodard and Henry to discuss the production challenges of 60 Days In: Narcoland and what sets the fly-on-the-wall docuseries apart from its original.
A reunion special taking a closer look into the program, its participants and its findings will air following the eight-episode investigation.
This interview has been edited for clarity and length.

How did the idea for 60 Days In: Narcoland come about?
Greg Henry: Part of the genesis was: what if we took a slice of what we're seeing in 60 Days In and really amplified and looked specifically at it because there's been a lot of great work done about addiction and there's been a lot of great work done about the trade globally, but looking at how that trade really hits anywhere in America. That was one piece of it.
Kim Woodard: For us, once you're looking at folks who are in jail, you're looking usually at people who are part of the problem of demand for drugs. But the problem that we have with drugs in our country obviously is it's both supply and demand. And so to be able to really look at the ecosystem of the drug trade requires that you go outside the jail walls to really understand what's happening with the supply. That's what drove us to see how this was coming into the community and what that looked like beyond jail walls.
What does the move into a narcotics-focused series add to the franchise as a whole?
KW: 60 Days In is about the ecosystem inside jail walls, but with Narcoland we're looking at a community ecosystem and we're seeing what happens as drugs move through that community. In many ways it's very different. It's taking the approach of 60 Days In, which looked at the community inside jail, and now we're applying that approach to looking at a problem within a town.
When Greg came up with the concept for 60 Days In, it was driven by the fact that we've done so many programs about what life is like in prison. But when viewers saw those programs they came to it with the belief that the officers, the inmates who were talking to you had their agenda, and so there was this sense on the viewers part that they weren't getting the real story. You answer that by [casting] real everyday people. Real everyday people are objective and are going in to look at this with fresh eyes and share their experience inside the community of what they see happening with the flow of drugs, how they're getting drugs – that's how we can get a more accurate look at what's actually taking place with the drug trade in small towns across America.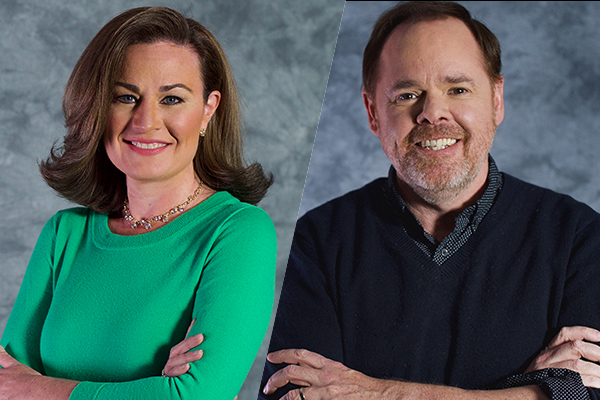 What are some of the production or development challenges that come with working on an ambitious project like 60 Days In: Narcoland?
GH: An incredible amount of time gets spent going through possibilities and scenarios, and trying to figure out how are we going to react in any given situation, because at the end of the day safety and security is of the utmost priority. When you step out of the jail walls, it's really playing through all the different things that you are gaining and losing from a production standpoint, but with an eye towards safety and security.
Really it just is that when you're entering into something that hasn't been done before, being extra diligent, extra serious about it and really understanding that the more work you put into the preparation, the greater the likelihood for a good outcome on the other side.
How does this project fit into Lucky 8′s brand? Why is it so important to your portfolio?
KW: We like to push the envelope. Certainly whenever we see something that is becoming an issue in America, we try to think about how we're going to find a way of telling that story. For us, the idea of doing something about drugs in America, that was our interest – it wasn't how do we do a 60 Days In spin-off. For more than a year we were spending time thinking about how do we do the story of narcotics in America today and what's taking place. There was just this natural convergence where we had an approach that has worked very well with 60 Days In and if we actually pivoted and applied it to this new problem in America what would that look like?
How do you ensure that Lucky 8′s content stands out against the noise of the saturated unscripted market in order to remain competitive?
KW: We pour ourselves into the project. We didn't create this company to become rich – we created this company because we're storytellers and we care about the stories that we tell. It's curating which projects we take on, and just pouring ourselves into those projects. You can see that difference in what we do – we're not turning out a hundred episodes of the same. Instead we're working really hard and pouring our hearts and souls into stories that we think matter. When you do that, it does cut through.
What strategy do you have in place to create factual and fact ent content catered to the U.S. and international markets? 
GH: It's a couple of things. One is staying true to the way that we do business – constantly looking for new opportunities, new partners, new ideas that feel as if they could stand out, or even taking an old franchise and looking at how to reinvent it. The other thing is finding partnerships with, sometimes, celebrity talent, other times really top notch directors – finding those right partnerships to elevate ideas and bring things out that could come through in the marketplace. It always starts with really strong content but then the hopes are always that whether it's through promotion from the network or partnerships that you can have those things break through.
KW: We're at a slightly different place in our company. We were really lucky to have 60 Days break through when we were very young, it was our second year. So now being in our sixth year, we're at a place where we have the opportunity to work with people who are bringing their own incredible track record to a concept, and that's really exciting. It's wonderful when we are working with a brand name in the creative field and have the chance to really play and do something together. As I think about what we have ahead as a company and what we're spending more time in, it is the well-chosen partnerships with individuals where we feel like together our storytelling voices can do something really special.