The unscripted Black Ink Crew franchise, produced by MGM Studios Inc.-owned Big Fish Entertainment, is headed to California in its latest spin-off, slated to air tonight (Aug. 14) on VH1 at 10 p.m. ET/PT.
Black Ink Crew: Compton (pictured) follows Danny "KP" Kirkpatrick and his team at the newly founded IAMCompton tattoo shop.
Following on the success of Big Fish's Black Ink Crew and Black Ink Crew: Chicago, the series stars aim to create a "safe zone" in Compton, igniting an artistic renaissance in the notoriously crime-ridden city in south Los Angeles by celebrating the community's rich culture and rising above stereotypes.
"The OG Black Ink Crew (New York) was and is lightning in a bottle," Dan Cesareo, Big Fish founder and president, tells Realscreen. "This season of New York, which also premieres on Wednesday just ahead of Compton's series premiere, will take us to more than 150 episodes with almost the same cast from day one. It's serialized television at its best; we've been following this cast for seven years, and there is an audience that has grown up with them. Black Ink Crew: Chicago just wrapped its fifth season and is still going strong, and we knew that if we were going to launch a spin-off it had to be fresh and have a lot of dimension."
In the spin-off KP's team confront identity crisis and social conflicts by channeling their imagination into body art and comradery – though, the pressure to succeed and represent the city creates tension.
Alongside KP, the series stars include Lemeir, an entrepreneur from Philadelphia who turned street knowledge into business acumen; Nessie, a tattooist, lyricist and muralist; Ink Drippin, a free-spirited "playboy" and tattoo artist;  Vudu Dahl, an apprentice and "prodigy" in the tattoo world; Tim, shop manager and KP's cousin; and Barbie, shop receptionist and long-time friend of KP.
"KP is the artist who got out and is successful, but now is returning home to Compton to help drive a creative renaissance," Cesareo says. "However, the process is not without its difficulties."
Executive producers from Big Fish include Cesareo, Rasheed Daniel, Lucilla D'Agostino, Lindsey Bannister, Slane Hatch, Christopher Engelmann and Kyle Silveri. Nina L. Diaz, Liz Fine and Daniel Blau Rogge are executive producers for VH1.
Realscreen caught up with Cesareo (pictured below) to talk about the show ahead of its premiere.
This interview has been edited for clarity and length.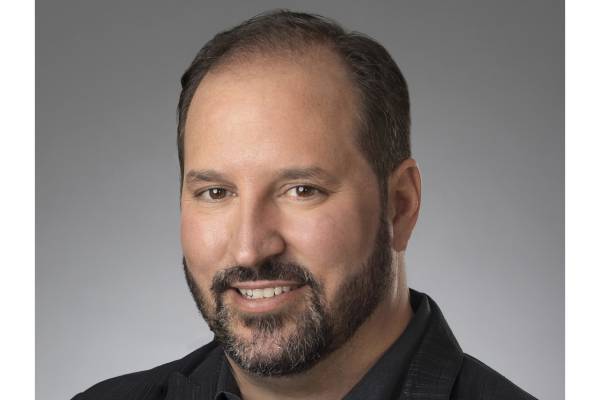 What spawned the spin-off of Black Ink Crew: Compton?
Dan Cesareo: There had always been an appetite from both the network and Big Fish to expand the series. The difficulty has always been finding an organic cast, a back drop, and a fresh entry point that made sense….We were looking for a cast that can support 10 seasons, not 10 episodes. There needs to be depth to the characters and the location. We want and need those storytelling layers that, like an onion, you can continually peel back and learn more and finding that hasn't been easy. We looked closely at several locations over the last couple years, but knew we found something when we met with KP, and his Compton friends and family.
How does the series differ from others in the franchise?
Each series in the franchise has a unique entry point. It has to. The spin-offs have to be able to stand alone and still fit into the fabric of the franchise. Compton has never had a successful tattoo shop as, historically, it had been discouraged by the city due to street politics and gang affiliations. The city is iconic in the music world, but often simplified and misunderstood by the general public.
What makes the nature of tattoo programming so transcendent?
We have never looked at the Black Ink franchise as tattoo programming. The series are docu-follows that take place in a tattoo shop, but unlike your average workplace, these shops function as creative hubs in their respective locations. The shops organically attract a creative cast of people and really serve as a "home away from home," offering the cast make-shift families well before we showed up with cameras and they will continue to exist long after our cameras leave.
How did Big Fish go about identifying new talent for the series?
It was one of the first things that our chief creative officer Lucilla D'Agostino spearheaded when she came to Big Fish early last year. She saw an opportunity and worked closely with our incredible talent and casting team, led by Victoria Ritz, to keep the train on the tracks. It really was a team effort. Once we landed on Compton, our executive producer Rasheed Daniel, who has showrun both Chicago and NY, was critical in fleshing out the storylines and talent before we went to series.
What sort of production challenges did crews encounter while shooting?
Compton can still be a rough place. There was a shooting outside the shop while filming and we had to be incredibly thoughtful as to how to capture the story we wanted to follow, while first and foremost making sure everyone affiliated with the show was both safe and comfortable.
Anything else you'd like to add?
Fingers crossed, but we're very excited for the launch of Compton. We at Big Fish have been both extremely strategic and lucky in identifying IP and talent that allows us to break through with new projects that resonate with audiences. We love and are obsessed with the docu-space and finding ways to push the envelope for us creatively and for viewers.