A new format from Keshet International's UK production arm, Keshet Productions, turns the entire concept of a dating series on its head.
Singletown (15 x 60 minutes, pictured) follows five established couples as they pause their relationships to spend a summer living the single life in London.
The couples have varying reasons to take a break, whether they're high school sweethearts needing new experiences, recent pairings on the rocks or just pairs of people in need of self discovery. By the end, each couple will have to decide whether to reconnect or remain single.
The series premiered yesterday on British free-to-air TV channel ITV2.
Ros Coward and David Williams serve as executive producers for Keshet Productions. The series was commissioned for ITV2 by Paul Mortimer, head of digital channels, and Amanda Stavri, commissioning editor of factual entertainment.
Realscreen caught up with Williams (pictured, below), who is managing director of non-scripted content at Keshet in addition to serving as executive producer, to discuss how Singletown made it to air and what we can expect.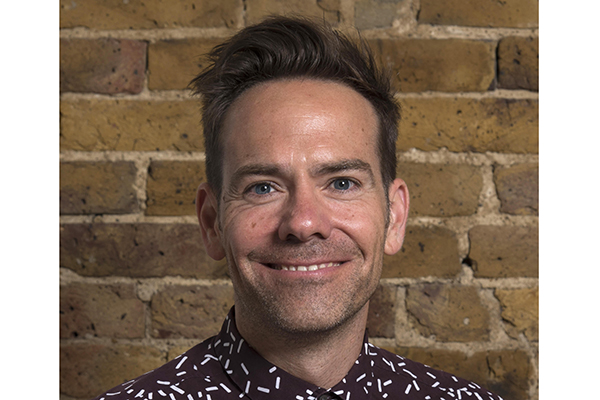 This interview has been edited for clarity and length.
How did Singletown come to be?
Singletown started life when my colleagues at Keshet International introduced me to a brilliant Dutch producer called Kirsten Jan van Nieuwenhuijzen who had a paper idea for a reality dating show based on the idea of "relationship sabbaticals." Given that reality dating is such a crowded space, this felt like a really fresh and eye-catching way into that territory, so we jumped at the chance to work up the format.
We had a great relationship with ITV2 already, so [we] thought of them instantly. Given their success with Love Island, we began a brilliantly collaborative period of development with ITV2 to create a show that would complement and work alongside that huge hit, and take the channel somewhere new.
There are a lot of dating shows out there, how does this approach disrupt the formula?
This show begins with a hugely dramatic starting point when each couple breaks up for real and then the story of each cast member has many more layers and huge emotional jeopardy from the get go because of this unique starting point. We then worked through a format and a production model where we could capture these diverse stories as authentically as possible, from empowering our two presenters to drive and author the show in a much less formal, less traditional fashion, to mixing footage shot on a rig with content shot on location with a crew, to deliver a show that makes dating in the city as glossy and aspirational as on a beach.
What are some of the challenges that come with breaking up a couple versus bringing singles together?
We were totally upfront about the premise of the show from the very start, so couples applied knowing what it would entail. The show speaks to many young people today whose dating lives have been dominated by dating apps and with it the question of whether they should keep swiping left. But, whilst the cast all embraced the concept from the start, some of the cast needed longer than others to emotionally uncouple from their ex and fully embrace the opportunity to be single once again.
Can you tell me about the show's financing?
The series was fully funded by ITV2.
How does Singletown fit with the Keshet brand?
I think the simplicity of the idea is a key Keshet trait. Like many of the best Keshet shows like Rising Star and Boom! the premise has such a great emotional engine at its heart, that it doesn't need to be overly formatted. Plus, I hope that we've learnt something from our scripted colleagues when it comes to storytelling and making a great looking show.
Do you imagine the format travelling beyond the UK?
Absolutely. Young couples everywhere will all relate to the question "Is my partner the 'one'?" and coming to the city to find yourself, which is another key part of the show, feels totally universal.
Is there anything else about the show you think is worth mentioning here?
Whilst we adopted a more softly formatted approach to enhance the sense that Singletown was almost a relationship "drama," we used a number of great devices to help drive content. If foregrounded, these devices could form the beats of more formatted weekly show rather than a show that plays nightly.