Duane "Dog" Chapman is returning to television tonight (Sept. 4) nearly a decade after the conclusion of the hit A&E Network series Dog the Bounty Hunter that catapulted him to fame.
The series spin-off, Dog's Most Wanted, debuts at 9 p.m. ET/PT on Tribune Media Company-owned pay-TV network WGN America.
Produced by Red Arrow Studios-owned prodco Dorsey Pictures and Entertainment by Bonnie & Clyde — owned by Duane (pictured left) and his late wife Beth Chapman (right) — the unscripted series will see the couple go on a cross-country manhunt to track down a curated list of fugitives, supported by a team of hunters called "The Dirty Dozen."
Dog's Most Wanted also follows Beth as she fights, and ultimately loses, her battle with cancer.
"This series has layers unlike anything I've ever seen in reality TV and the cameras followed every step of the process — right to the very emotional send-off," Chris Dorsey, CEO of Dorsey Pictures, tells Realscreen. "I'm not big on cliches, but this is riveting TV."
Dorsey and Matt Assmus serve as executive producers for Dorsey Pictures. Duane and the late Beth are executive producers for Bonnie & Clyde.
Realscreen caught up with Dorsey (pictured below) to talk about the prodco's highly anticipated series ahead of the premiere: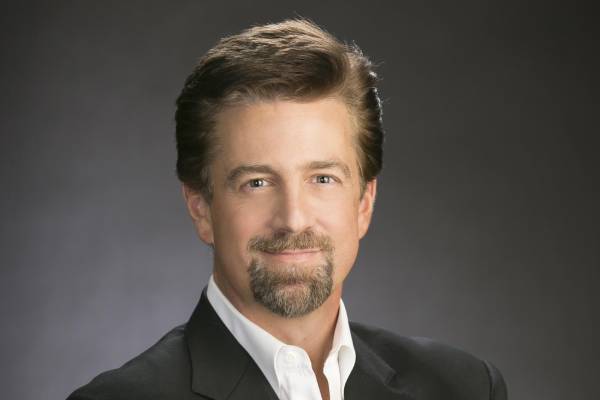 This interview has been edited for clarity and length.
How did the Dog the Bounty Hunter spin-off, Dog's Most Wanted, come to be?
Chris Dorsey: Dog and Beth brought a possible reality talent to our offices and, while that concept didn't go anywhere, they started up a conversation about taking another swing with them. Their fan base and fan engagement was just too significant to ignore so at that point I reached out to an old friend running WGN America and, well, you know the rest of the story. WGN America is investing heavily to reboot the new series.
The buzz surrounding the premiere… is, well, substantial. We all expect (hope, anyway) that this translates into a ratings success.
How does Dog's Most Wanted fit into Dorsey's brand of lifestyle programming?
Next season, Dog's gonna build a cabin in remote Alaska… Just kidding. A few years ago you would have called this an outlier in our portfolio but, like most production companies, we've evolved to include a much broader array of programming — from IMAX films to wilderness living to true crime — so Dog feels pretty comfortable in our kennel at this point.
What prompted Dorsey Pictures expansion into true crime programming?
We've actually done a lot of work with law enforcement agencies over the years and our connections and world view originates in the heartland where small town law enforcement agencies are often overwhelmed and under-funded which can lead to interesting stories of civilians taking investigations into their own hands. Truth and justice can be especially elusive in small town and rural America so we saw our expertise and access in this part of the country as our unique value proposition to crime nets. And there just doesn't seem to be any end to viewer appetite for true crime programming. Sadly, there's also no end to the stories to be told.
The series shows Duane's late wife, Beth Chapman, as she loses her battle with cancer. How did this shape production?
Anyone who knew Beth knows she was a force of nature. As a producer, your inclination is to back off and give someone with a terminal illness all the space they want. Beth didn't want that. She was adamant that she stay in the fight and that the cameras keep rolling… And we had a fantastic and very savvy senior show runner on the project, Matt Assmus, who should earn an Emmy for this.
What were some of the biggest challenges crews faced while shooting?
Too many to list but lets start with really bad criminals who don't want to get caught… It's not hard to imagine what they'll do to stay free.
There is an electricity in the air when Dog is on the scent and the crews fed off that energy and what you get is a 60-minute adrenaline rush that, quite frankly, is a little addictive.
We had to do a lot of our bounty hunting in the middle of the night, which always presents challenges for shooting. We didn't have a team to light night-time scenes, but we saw it as an opportunity to bring in new technology like thermo, night-vision, drones, and even drones with night-vision
Watch a clip of Dog's Most Wanted below: