Discovery-owned true crime and mystery network Investigation Discovery is to tackle a new season of its hit newsmagazine Deadline: Crime with Tamron Hall with a new production company attached to the series.
The latest season of the true crime series – now produced by New York's Lion Television USA – continues with eight new hour-long episodes covering crimes that shocked the U.S. and the small communities in which they occurred.
Deadline: Crime follows Hall in her search for the truth behind criminal cases where crucial evidence, testimonies, and motives have eluded justice. This season will trace Hall as she sits down for in-depth interviews with key players in each case, while also visiting the scene of the crime to determine what really happened and whether justice was ultimately served.
Deadline: Crime with Tamron Hall had previously been produced by Peacock Productions.
Rebecca Bruno, Allison Corn, Stan Hsue, Jennifer Silverman and Tony Tackaberry serve as executive producers for Lion, alongside Eugenie Vink and Tamron Hall are executive producers for Investigation Discovery. ID's Sara Kozak is SVP of production, Kevin Bennett is GM and Henry S. Schleiff is group president.
The new season of Deadline: Crime with Tamron Hall premieres Sunday (Sept. 8) at 10 p.m. ET/PT on Investigation Discovery.
Realscreen caught up with Tackaberry (pictured below) and Bennett to talk about the series ahead of this season's premiere.
This interview has been edited for clarity and length.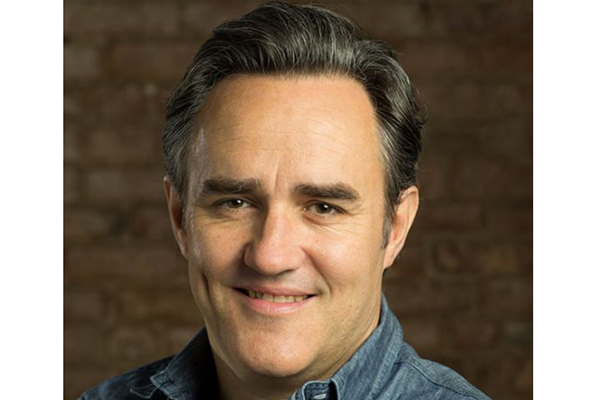 Why did you think there would be an appetite for this show, especially after a long hiatus?
Kevin Bennett: As an investigative journalist, Tamron knows how to ask the tough questions and hunt down answers. But what makes her so compelling to ID's viewers is the compassion and authenticity she brings to telling these stories, and we wanted to bring more of that to the series. Deadline: Crime was a long-standing hit for our viewers for years and our viewers have told us they miss the show so we were confident that bringing it back with Lion at the helm was the right move.
What challenges did you face with production? 
Tony Tackaberry: The first challenge was to take a well-known and respected show and create a more intimate and immersive experience without losing sight of what had made the show successful for so long. Crucial to achieving that was the way Tamron herself bought into our core concept and made it her own. We wanted to see her literally and figuratively more in the heart of the narratives – out on location, talking to all the key protagonists and really driving the narrative forward on the ground, where the major events took place.
Obviously, there's no single blueprint for how to approach these storylines as everyone is different in how they deal with grief and loss. We just try to always be mindful and aware, acknowledge that it's a privilege to be granted the opportunity to tell their stories. When you take on this kind of approach with someone as busy and committed as Tamron, there's inevitably practical challenges, mostly syncing her schedule, the overall filming schedule and the availability of our contributors.
You're new to the series, did you make any changes and, if so, what are they and why?
TT: The biggest change we made was to create an immersive singular narrative that feels a lot less like a magazine and a lot more like a documentary. First, we shot Tamron in the field much more than in the previous seasons. We also filmed her and the interviews in a more fluid and loose style, adding those little hints of immediacy and presence. We avoided any set up that felt too rigid or too unnatural, and made an effort for organic locations with minimum light and, whenever possible, chose to film outside with natural light. All of these are pretty traditional documentary techniques that lend themselves really nicely to the format.
How does this fit into Lion's strategy?
TT: Over the 17 or so years we have operated in the States, the majority of Lion's work has been presenter-led, specifically expert presenters that fit organically into a role. In recent years, our true crime slate has grown significantly and has become the biggest single genre on our slate. So, to us, there was nothing more natural than to make a true crime series with an expert host driving the story forward in the most compelling fashion.
What did you learn during the production of this project that you think would be valuable to other professionals in the industry?
TT: Don't overthink, and play to a concept's – or in this case a host's – strengths. When ID first came to us about the show we obviously all knew Tamron and her work. But in many ways we didn't see the full extent of her range and personality represented in the earlier series. We wanted to change that and wanted to see more of the Tamron we knew from some of her other television work. A little lighter and looser – a little more real. From day one, she brought that and to me that's the anchor around which everything else was built.