Legendary documentary filmmaker Barbara Kopple returned to Toronto with her latest film, Desert One, which premiered at the 44th annual Toronto International Film Festival on Sunday (Sept. 8) in a packed theater, attended by several of the film's subjects, along with Kopple herself.
In Desert One, we see a little-known part of the 1979-1981 Iranian hostage crisis play out, with several key players guiding us through the events of a secret rescue mission to free the American hostages captured during the 1979 Iranian Revolution.
The 107-minute  film includes audio recordings of President Jimmy Carter liaising with the rescue team. Kopple says it took months to secure an onscreen interview with Carter, using every available lead and contact to finally get a 20-minute sit-down with him on Valentine's Day. The resulting interview is extremely intimate and provides rare insight into the former president's mindset during the crisis.
The story unfolds from the perspective of virtually everyone involved, from the soldiers on the mission, the hostages, the Iranian hostage-takers, Carter, and even a man who witnessed the Desert One mission as an 11-year-old civilian at the time. Kopple employed an Iranian crew to work on the ground as well as an animator to bring life to events never documented.
After the film's premiere, Kopple joined TIFF's documentary programmer Thom Powers to chat about the film and her career as part of the TIFF Doc Conference on Sept. 9.
Kopple is director and producer of Desert One, with David Cassidy and Eric Forman serving as fellow producers. It was produced by Cabin Creek Films and commissioned by History, where Eli Lehrer and Zachary G. Behr are EPs. Ray Nowosielski is co-producer and Christy Lamberjack and Michelle Purpura are associate producers.
Kopple dropped by the Realscreen office, while she was in town for the festival, to talk about what it took to get this stranger-than-fiction story to the screen and to reflect on an impressive career spanning decades since her Oscar-winning first feature Harlan County, USA premiered at the New York Film Festival in 1976.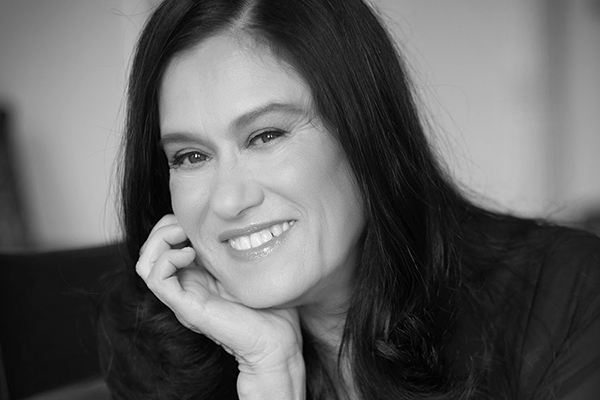 This interview has been edited for length and clarity.
What attracted you this story in the fist place?
History [Channel] was…going to do little known things about histories that we seem to have forgotten about, and this was one of the ones that they really thought would be very interesting. I jumped on it, because I wanted to venture into this territory of really understanding who these military guys were, of Delta Force, and going into the Carter administration, and also what it's like to be a hostage, and who were the hostage. I was fascinated by it, and I really wanted to bring it up to date so that it looked almost like an unfolding thriller, really allowing you to get into the hearts and souls of these guys and wonder what happened without telling you.
I love doing things that are challenging and different and opposite of what people might expect. It keeps you alive. It keeps you focused. It keeps you challenged and happy.
The film feels extremely personal, but History brought the topic to you.
It was just "Desert One." It could have been anything, and I just tried to make it my own. A lot of the films that I've done — Mike Tyson, This Is Everything: Gigi Gorgeous, Running from Crazy — people have called up and asked, "Would you like to do this?" And so I think about it, and usually I'll say yes. That also means that the budget's there, if they ask you.
You mentioned this theme of buried histories. What is your role unearthing these histories?
Whether it's a buried history or cinéma vérité and happening right now, it's to tell a story. And it's to really allow your characters to bloom, to really get deep into their souls, and to watch who they are and what they're about. That's what means the world to me is to be able to do that.
You had incredible access to people. You also had incredible access to documents and audio made public for the first time. Can you tell me about getting that material?
It was wild! It was wild to be able to uncover all of this archival material. That was something that no one had ever heard. It was a totally secret mission. We had no idea how we were going to do this. And being able to really hear Carter and [former Vice President] Walter Mondale and generals talk to each other about what was happening and see how deeply affected Carter and Mondale were. For them, it was one of the worst things that ever happened in their lives.
And you got him on camera.
That was the first thing I wanted to do, so right away I started on that and used every single contact I had ever had that would even get me close to the White House.
You're not a filmmaker who picks a single subject and sticks to it. You've tackled an incredible breadth of topics since 1976. Do you see a direct line between Desert One and your earlier work?
I guess so. Because of Winter Soldier, Vietnam veterans giving testimony of what they did in Vietnam. I guess it's just about telling stories. It could be about anything. As long as it's a provocative story and passionate people and people who have really done exceptional things in their lives, I want to do it, I want to explore it. I'm curious.
In your talk with Thom Powers you mentioned that it's still always hard to get funding. That it continues to be an uphill battle. Is it the same uphill battle as it's always been? Have you seen change?
It's not the same hill. It's so much easier now to be a documentarian, and people are interested in you. People want to know what you're doing. They want to sit down and talk to you. They find documentaries maybe more interesting than fiction films. People search for that sense of truthfulness.
And it's much easier because people need product. We have all these wonderful places. We have A&E and Showtime, Netflix and Amazon. Films show theatrically all the time, which is wonderful. We're very lucky.
What do you hope people take away from Desert One?
I would love people to really understand who President Carter is and what he went through, and diplomatically how he just tried everything in his power to make sure that those hostages would get out. He didn't care about the politics of it or being reelected. I'm sure that that mattered to him, but this was more important.
And to look at these military guys in a different way, as people who have hearts and souls, and people who wanted to do what was right. And also what brave guys the hostages were in enduring those 440 days. Also the Iranians, of really seeing who they are.
Desert One will screen again at TIFF Sept. 13 at 11:45 a.m. and Sept. 14 at 2:45 p.m. For more information, visit the TIFF website.