With MIPCOM kicking off in Cannes next Monday (Oct. 14), Realscreen presents a round-up of new non-fiction and unscripted titles from distributors slated for the French Riviera next week. 
For selections from our editorial team, check out our 2019 MIPCOM Picks (parts one and two). Keep an eye out for parts two and three of our Shopper's Guide, coming later this week.
3BOXMEDIA INTERNATIONAL
The Spanish-German distributor is bringing a handful of wildlife titles and factual docuseries to this year's MIPCOM.
On the wildlife front, the 52-minute documentary The Birds of Winter examines the migration patterns of birds and their offspring from Northern Europe to the Spanish and Portuguese wilderness, while Lessons of the Sky (main photo; 1 x 52 minutes; Solidream) chronicles the paragliding journey of three friends in their attempts to cross the Pyrenees from the Mediterranean to the Atlantic.
3Boxmedia will also be presenting the docuseries Meet the Millennials (pictured below; 3 x 26 minutes) to buyers on the Croisette. Produced by the Dutch production outfit Stichting Nieuwe Helden, the series travels throughout Asia – where the largest population of millennials lives – to map the future challenges, issues and concerns that the demographic will be confronted with.
The distribution company will also present a selection of titles from Swiss pubcaster RTS exclusively for Asia and Latin America.
A+E NETWORKS INTERNATIONAL
The international distribution arm of A+E Networks is launching three dating formats at this year's MIPCOM market, including relationship docuseries Marrying Millions (10 x 60 minutes) from Sharp Entertainment, which offers a deep dive into the love lives of six couples where one half of the relationship comes from extraordinary wealth. The fact-ent format follows six couples hoping to marry, but whose partners come from completely different worlds.
The format was recently renewed by Lifetime in the U.S. for 16 episodes and has also been optioned to Seven Studios UK.
Also heading to the French Riviera this October are relationship format Generation Dating (co-developed with Virgin Media Television), in which each episode sees two strangers — one older, and one younger — run each other's love lives, from finding suitable companions and planning the entire date to providing a head-to-toe makeover; and studio-based dating format Solo Wars, in which 100 singles, evenly split between male and female, utilize psychological tactics as they battle for love and a cash prize.
Solo Wars marks the first project from A+E's recently inked partnership with Korean media group JTBC.
ANIMIKI SEE DISTRIBUTION
The Canadian Aboriginal People's Network (APTN) is launching its new distribution company in Cannes this year with three new factual programs.
First Contact (pictured, below; 6 x 60 minutes), created by Blackfella Films Australia and produced by Indios Films, Numan Films and Animiki See Digital Productions, confronts racist attitudes by following six Canadians, all with strong opinions about Indigenous people, as they journey into Indigenous communities to confront their prejudices.
Meanwhile, Tribal Police Files (26 x 30 minutes), produced by Kwassen Productions, takes viewers on a ride-along with First Nations police services, including ongoing involvement in rebuilding their communities off-the-clock.
Finally, Picking Up The Pieces: The Making of the Witness Blanket (1 x 90 minutes and 1 x 60 minutes), produced by M1 Films in stewardship with the Canadian Museum for Human Rights, follows artist Carey Newman on his journey to create the Witness Blanket, a national monument that commemorates the experiences of residential school survivors across Canada.
Additionally, the distribution firm has acquired worldwide rights (outside of Canada) for two factual series currently in production. The projects include the 13-part docuseries Going Native (Paul Kemp Productions and Ice River Films for APTN), which follows author Drew Hayden Taylor as he explores the positive impacts of Native culture across the globe; and the 13-part music series Amplify (Wabunganung Films and Coptor Productions for APTN), in which each episode spotlights one musician in their efforts to create a new piece of music inspired by their Indigenous history or a current event.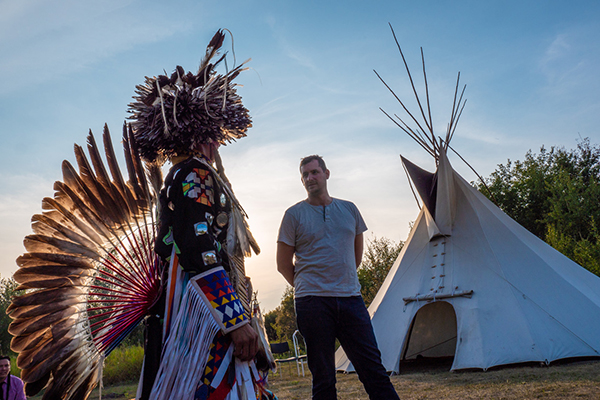 ARMOZA FORMATS
Tel Aviv-based Armoza Formats, part of ITV Studios, is launching its newest dating formats and docuseries at the Cannes market.
Queens of Love (60 minutes) shakes up the dating format by bringing on unlikely advisors for its troubled singles: three "outrageous" drag queens.
Developed by Armoza, Queens of Love (pictured, below) sees the titular queens using their wild personalities, cutting through the nonsense of a first date and helping contestants find love.
"With the introduction of the drag queens and their out-of-the-box thinking, the format provides incredibly entertaining yet authentic dating experiences," said Armoza head of development Nehama Cohen in a statement. "The viewers will be hanging on to every word, waiting to hear the queens' hilarious and shameless outlook on dating."
Meanwhile, Single Parents Cruising (11 x 60 minutes), produced by Canada's Zone 3 for Canal Vie, sees single parents looking for love on a cruise ship, while Song of My Life (10 x 60 minutes), from Finland's YLE and Yellow Film & TV, invites viewers to discover the music that has changed the lives of their favorite celebrities.
Finally, I've Got Issues (1 x 30 minutes), a factual entertainment format from Nawi-Pro Creative, sees a well-known comedian who "suffers" from a range of issues embarking on a comedic journey of self- discovery.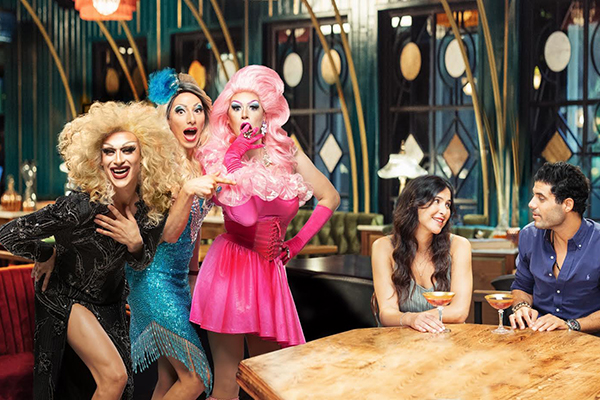 AUTENTIC DISTRIBUTION
German outfit Autentic Distribution, the sales division of the documentary label Autentic and a subsidiary of the Beta-Group, will hit the French Riviera with several new series and documentaries on offer.
The Autentic slate will include Geared Up (10 x 45 minutes), in which Ralph and Kelly Biase restore classic but broken-down vehicles into modern works of art; Mega Places: Germany's Hot Spots (4 x 45 minutes), about unique and popular locations in Germany; New York: Global Capital of the Arts (pictured below; 1 x 52 minutes), which looks at the New York arts and culture hub The Shed; and Creative Minds: Conquering Abandoned Lands (5 x 30 minutes), about the individuals renovating forgotten pieces of land in Europe.
Meanwhile, the German distributor is repping European Inventor Award 2019 (15 x 6 minutes), which gives each nominee for the prestigious award the chance to star in their own short; What Went Wrong: Countdown to Catastrophe (6 x 52 minutes), about the disastrous consequences of seemingly minor building errors; and The Last Persian Shah (1 x 52 minutes), which traces the rise and fall of Shah Mohammad Reza Pahlavi
Finally, Autentic is looking to sell Sailing The World: Magellan & Drake (2 x 52 minutes), which looks back 500 years, when Ferdinand Magellan undertook to circumnavigate the globe; Out of the Cradle (1 x 52 minutes), about the history of human evolution; and Cruises: The Boom and its Dark Side (1 x 52 minutes and 30 minutes), which takes on the booming cruise line industry and its potential effects on the environment.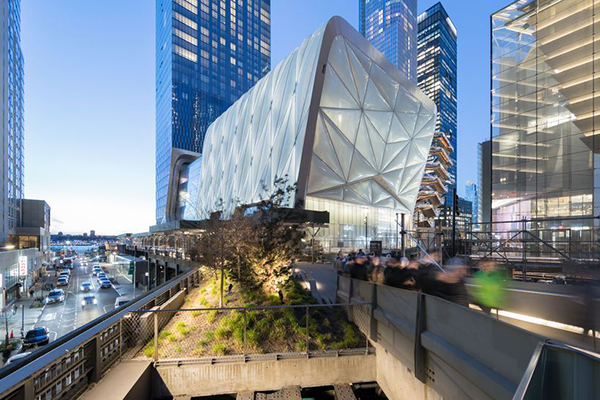 BANIJAY RIGHTS
The distribution arm of Banijay Group is heading back to Cannes with a roster of family-oriented programming designed to spark family co-viewing.
Highlighting Banijay Rights' non-scripted slate is game show format Don't (pictured below) from Banijay Studios North America and executive producer Ryan Reynolds. Hosted by Adam Scott (Parks and Recreation, Big Little Lies), the comedic physical game tasks a family of four to complete five mental and physical challenges for a cash prize by following one rule — don't. Challenges could include such commands as "don't blink, don't miss, don't get tired, don't beat yourself up and don't play ball in the house," for example.
Further titles heading to the French Riviera include a modernized version of physical entertainment series It's a Knockout, in which teams – dressed in ridiculous costumes – represent a city or country and complete tasks in a variety of absurd games; The Crystal Maze, which features contestants engaging in four challenging zones – Eastern, Aztec, Industrial and Futuristic – as they collect "time crystals" in exchange for time in the Crystal Dome, the centerpiece of the maze where the contestants take part in their final challenge; and studio-based entertainment quiz show All Against 1, which pits a single contestant against an entire nation. Both parties are asked the same questions, based on the outcome of a variety of "unique and outlandish experiments," ranging from everyday science to sports dares or spectacular stunts, for a chance to win the jackpot.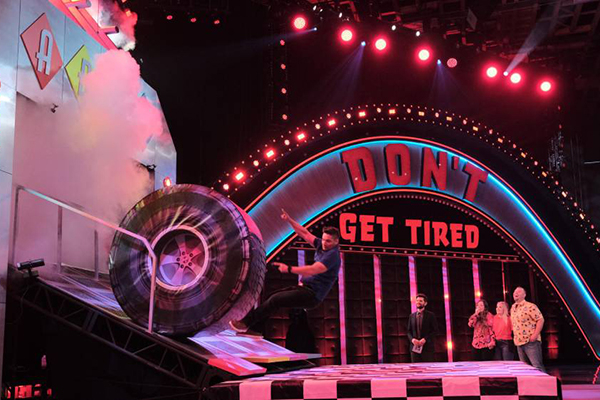 BEYOND DISTRIBUTION
The Australian indie television distributor returns to the beaches of Cannes with the launch of a new investigative docuseries set to explore the rise of modern day drug lords.
The Invisibles (6 x 60 minutes; Beyond Productions) provides exclusive access to DEA Special Agents and multiple international crime agencies in order to map out the lively criminal network that controls the global drug trade.
The Invisibles has been pre-sold to National Geographic Channel in the U.S. and Latin America, SBS in Australia, ZDF in Germany and TV2 in Norway.
BLUE ANT INTERNATIONAL
The distribution arm of Blue Ant Media is heading to MIPCOM this fall with more than 330 hours of original and acquired programming that includes such high-end content as Witches of Salem (pictured below; 4 x 60 minutes; Saloon Media) and Big Cat Country (6 x 60 minutes; Plimsoll Productions).
Anchoring Blue Ant's documentary highlights are the four-part Witches of Salem, which recounts the tale of a real-life witch hunt in the 1690s; and Cheating Hitler: Surviving the Last Holocaust (1 x 90 minutes or 2 x 60 minutes; Saloon Media), in which three Holocaust survivors travel to the killing sites and hiding places of their childhood in search of clues to their past.
Seven new factual entertainment projects will also debut in the French Riviera, including the true crime trio of The Killer in My Family (6 x 60 minutes; Woodcut Media), exploring the lives of killers through the lens of their family members; Our Toughest Cases (6 x 60 minutes; Woodcut Media), which examines criminal cases that defined careers and took a toll on experienced officers; and Fraud Squad: The Hunt (15 x 60 minutes; Brown Bob Productions), which follows investigators attempting to arrest criminals who steal from Britain's public purse.
Other factual highlights include Unboxed (8 x 30 minutes; Our House Media), tracing designer Nikki Chu as she reinvigorates drab homes; Expat (10 x 60 minutes; Authentique Productions), an in-depth look at the highs and lows of living abroad; and social experiment series Old School for Lazy Kids (4 x 60 minutes; Zeppelin Films), in which several teens live with senior citizens.
Blue chip natural history programming will also make a splash at this year's market. Animal behavioral titles include Big Cat Country, spotlighting real-life drama of three lion prides in their quest for power and survival; Gangs of Lemur Island (5 x 60 minutes; True to Nature), tracing four warring troops of ring-tailed lemurs in Madagascar; and Animals at Play (2 x 60 minutes; Offspring Films), which sets out to determine why animals play.
Also making up the specialist factual category are America's Wild Seasons (4 x 60 minutes; MBM TV & Tamarin Productions), which recounts stories of survival within North America's four seasons; and Deep Atlantic (2 x 60 minutes; Sea Fever Productions), which offers insight into life 3,000 meters below the surface of the Atlantic Ocean.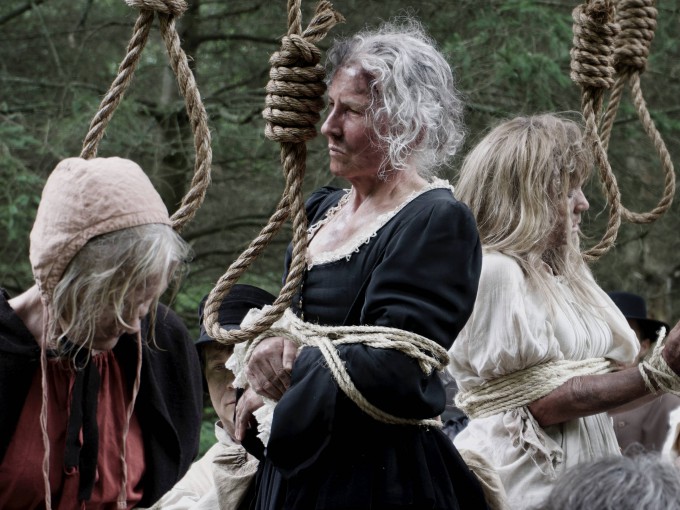 BREAKTHROUGH ENTERTAINMENT
Toronto-headquartered, producer-distributor Breakthrough Entertainment brings two docuseries to MIPCOM this year: Breaking Wild and Cruise Ship Killers.
The 10 x 60-minute docuseries Breaking Wild (History, Corus Entertainment) sees a team of Indigenous locals, American settlers and horse trainers unite to capture, train and market wild horses.
Breaking Wild is set in Nemiah Valley, British Columbia, an untouched wilderness protected by the Xeni Gwet'in First Nation.
The 26 x 60-minute true crime series Cruise Ship Killers from Winnipeg-based prodco Farpoint Films, meanwhile, uncovers the cases of missing and murdered cruise ship passengers.
CARGO FILM & RELEASING
The New York-based sales agent takes a slate of films to Cannes, including work from Academy Award-winning director Barbara Kopple.
Kopple's New Homeland, a co-production between Cabin Creek Films and NowThis!, chronicles the lives of five refugee children from war-torn Syria and Iraq as they build a new home in Canada.
Streaming rights for the director's 1990 film American Dream, which looks at the year-long fight between union workers and factory executives in America's heartland, are available for the first time ever.
Cargo Film & Releasing will also bring the eight-part docuseries Inspired from Producing Partners, which investigates the relationships between artist and place. The series features experiences of Henri Cartier-Bresson in India, Donald Judd in Texas, Keith Haring in Brazil, Yves Saint-Laurent in Morocco and Georgia O'Keeffe in New Mexico.
CBC & RADIO-CANADA DISTRIBUTION
The distribution arm of Canada's national broadcaster has bolstered its catalog of Canadian-made, festival-selected and award-winning titles on offer at this year's market.
The portfolio includes poignant and timely stories that span the breadth of the human experience, including the Sandra Oh-narrated Trimates (2 x 52 minutes in 4K; Grand Passage Media), which chronicles the stories of Jane Goodall, Dian Fossey and Birute Galdikas and their scientific studies of our closest ancestors: the great apes; First Animals (1 x 52 minutes in 4K; Grand Passage Media), which offers an exclusive look at the never-before-seen fossils of British Columbia's mountain peaks; and After Munich (1 x 52 minutes; Z Films), in which four Israeli women recount, from different perspectives, the 1972 Munich Olympics when the Palestinian terrorist group Black September stormed the Israeli athletes' quarters and killed 11 hostages.
Rounding out CBC's slate are Jensplaining (5 x 26 minutes & 10 x 12 minutes; Peacock Alley Entertainment), in which Dr. Jen Gunter debunks pseudoscience health myths; and A Giant on the River (1 x 50 minutes; Radio-Canada), in which civil engineers work to complete one of North America's largest and most complicated bridge construction projects in time: the Champlain Bridge which crosses the Saint Lawrence River and connects the Island of Montreal to its South Shore suburbs.
CINEFLIX RIGHTS
The UK indie distributor will return to the French Riviera to launch a roster of factual programs from London-headquartered prodco Lion TV.
Anchoring Cineflix's slate is Steam Train Journey (10 x 60 minutes, for UKTV), which provides intimate access into Britain's heritage railways and the 30,000 staff and volunteers who maintain each carriage and engine.
Also en route to the Croisette are the hour-long Egypt's Lost Pyramid (pictured below; Lion TV and At Land Productions for Channel 4 UK and Smithsonian Channel U.S.), which offers exclusive access to a once-in-a-lifetime dig that unearths a 4,000-year-old burial tomb lost to time; and Step Up to the Plate (15 x 30 minutes, for BBC), which traces service expert Fred Sirieix and head chef Allegra McEvedy as they search for the next generation of restaurant industry talent.
The company is also bringing the series Let's Talk About Sex (3 x 60 minutes, Spelthorne Community Television for Channel 4 in the UK), which sees parents and kids give their uncensored take on sex education videos.
Meanwhile, Extreme Tribe: The Last Pygmies (3 x 60 minutes; Renegade Pictures for Channel 4 in the UK) sees filmmaker Livia Simoka spend five months immersed in the daily lives of the Mbendjele tribe in the jungle of the Republic of the Congo.
Other titles include the 60-minute documentaries Inside Cadbury: Chocolate Secrets Unwrapped and Inside The Pet Food Factory, both from Whitworth Media Limited for Channel 4.
Cineflix Rights is also presenting the hour-long The President's Mother about U.S. President Donald Trump's mother, Mary Anne MacLeod (Marst-ard Studio for BBC Alba, TG4 Ireland and S4C Wales).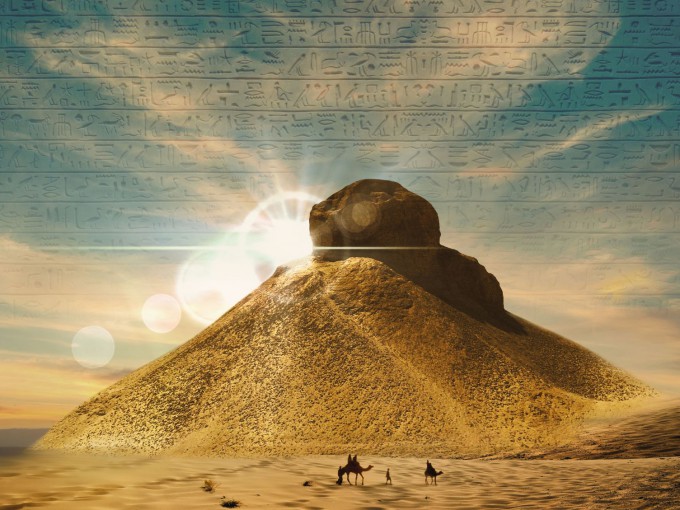 DISTRIBUTION 360
The global distributor heads to MIPCOM with 13 new series, including more than 770 hours of French language content.
From Toronto-headquartered marblemedia, All-Round Champion (11 x 60 minutes) will see top youth athletes compete in each others' sports to ultimately win the crown of the best all-round athlete.
The show is the first English-language adaption of the NRK format, Best i mest. Distribution 360 is working in collaboration with the format distributor Beta Film to represent the marblemedia version internationally.
DCD RIGHTS
UK independent television distributor DCD Rights is launching a slate of factual programming ahead of this year's television trade show.
The Redemption Project, a Citizen Jones Production for CNN, recently sold to Mediawan Thematics for French-speaking Europe and Foxtel for Australia and New Zealand.
The 8 x 60-minute series, guided by American news commentator and author Van Jones, follows the journey of the victims — or surviving family members — of life-altering crimes as they come face-to-face with their offender to find answers and a sense of closure.
Secrets Of The Nazi War Machine (4 x 60 minutes; Tern TV for More4), meanwhile, follows renowned war historian James Holland as he conducts an investigation into Germany's four main areas of warfare during World War II: air, land, sea and weapons.