When producer Steven O'Meagher approached Rob Shaftel after a panel on indie prodcos at the 2018 Realscreen Summit, he asked the Hit+Run founder and EP what he thought would be the following year's most watched sporting event globally.
"Obviously I failed that quiz," Shaftel tells Realscreen, who would then learn of the Rugby World Cup's massive global following. The two would go on to work on the international docuseries event The Story of Rugby together, tied to the World Cup and available in multiple countries at once, and financed through a brand partnership with global logistics and shipping company DHL.
Filmed in 24 countries, the docuseries explores national cultures and identities through the world of rugby, tackling colonialism, class war and sexism as well as the social, economic, historical and cultural impact of the sport.
The six-part premium docuseries has landed with NBC Sports Network in the U.S., ESPN in Latin America, NHK in Japan, CBC Gem in Canada, Movistar+ in Spain, Viaplay in the Nordics, Fox in Australia, RTE in Ireland, Supersport in Africa and TVNZ in New Zealand.
The Story of Rugby is executive produced by John Pearson and Fiona Taag of DHL, O'Meagher from Desert Road, who also serves as showrunner, and Shaftel from Hit+Run.
Realscreen spoke with Shaftel (pictured below) about the challenges and rewards of working on a global brand partnership, timed to coincide with a sporting event, and made to appeal to numerous markets.
The following interview has been edited for length and clarity.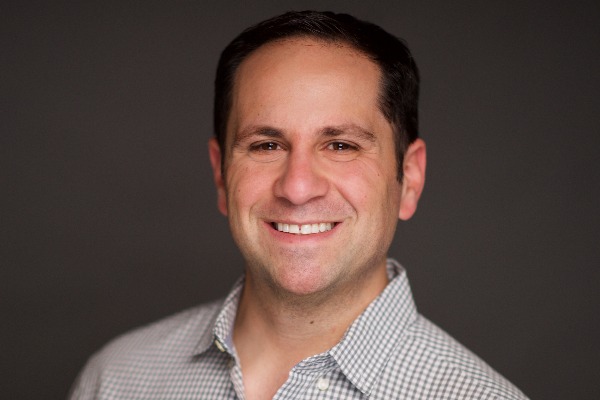 How did The Story of Rugby come together?
Rob Shaftel: I was on a panel at Realscreen [Summit] two years ago. Steven O'Meagher was in the audience, and about an hour after the panel, I was going to get into a cab, and he grabbed me, and he said, "Hey, I just saw your panel. Do you mind if I show you something?" He told me that he was talking to DHL about coming in and funding a six-part series that was going to shoot all over the world. He asked me if I would be involved.
Realscreen is a global event, and it's the one opportunity really for us, in the States, to meet global producers without going overseas, and I always really wanted a new dynamic project to come out of Realscreen, and that's exactly what happened here.
And DHL was on board as a brand partner from day one then?
They were involved, but they hadn't fully committed to it yet. DHL has been a longtime sponsor of rugby, and there's a lot of organic synergies between DHL and the sport of rugby. And DHL really wanted to do something progressive, wanted to do something different, something big, something loud, and something memorable.
And of course we had the ticking clock of the Rugby World Cup. In our meeting in New York, Endeavor Content was there, and Endeavor Content is the distributor of the Rugby World Cup, so we were able to get them on board as the distributor for The Story of Rugby.
That sounds like a lot of moving parts coming together.
Yeah, it was a lot, but I think it was all really organic, because Steven being a New Zealand-based producer, he played rugby growing up. He really knew his stuff when it came to rugby, as did the Endeavor Content team. Gary Marenzi, who just left Endeavor Content, he was on board with us on this project, and he had played rugby growing up, and then you had DHL, who's been a long-time sponsor of rugby, and then you have me—I don't play [laughs].
What are some of the challenges that come up producing a project on this scale?
We tapped into the incredibly talented New Zealand production community. They had to take long flights literally around the world. So the logistics of the production was probably the most challenging aspect.
I know Hit+Run worked with Red Bull a couple years ago on Way Past Midnight. How would you say this brand partnership differs from that smaller one?
When I was working with Red Bull, they had their Red Bull TV initiative, and they were greenlighting a lot of hours. They were operating as a network, so when we produced Way Past Midnight, it was really like it was a network that was an extension of a brand.
With DHL, it was truly branded content, because they weren't greenlighting tons of hours at once and this was just one series. It was very deliberate that the series would be about rugby.
Another difference is that you're trying to appeal to many markets at once while finding broadcasters and cable nets. Can you tell me about that process?
The sport itself did a lot of heavy lifting. Rugby is just big globally, and there were a lot of networks that were already on board to run the World Cup, so as Endeavor Content took the project out, there were really clear synergies. In the States, the series is airing on NBC Sports, and it's airing around the [World Cup].
There's no regional variation in the content though?
No, I think that the series itself is truly, inherently global. It didn't need to be creatively tweaked.
Is this a model you see as a repeatable strategy?
Definitely. I think it's an incredible case study on a great brand that had a real, already existing, organic connection to something that we're allowed to build a great series around. So in this case the something was rugby.
Watch the opening sequence of The Story of Rugby: