The second installment of Realscreen's International Documentary Film Festival Amsterdam (IDFA) Forum report covers a selection of the pitches presented Tuesday (Nov. 26).
The below offers an overview of some of the projects pitched during round table blocks three, four and five, as well as the remaining pitches from blocks one and two, with feedback from commissioning editors and decision makers.
Realscreen was unable to cover all pitches from sessions on Nov. 26 due to timing. Stay tuned for part three on Thursday (Nov. 28).
Clouds
Director: Tuija Halttunen
Producer: Niina Virtanen
Production budget: €500,000; Partial funding secured from Finnish Film Foundation, AVEK, The Church Media Foundation.
Still required: €402,000
Status: In production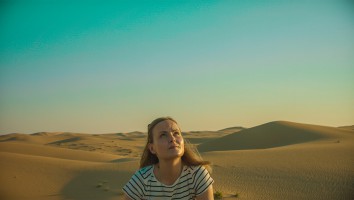 IDFA Logline: Clouds is a film of a Finnish scientist woman trying to create rain in the United Arab Emirates.
Clouds follows atmospheric scientist Hannele Korhonen, who has been awarded a US$1.5 million research grant by the United Arab Emirates to try and find ways to make migratory clouds above the Middle Eastern country rain.
Erkko Lyytinen of YLE, which has already boarded the project, praised the film for raising important moral and ethical questions.
Arte G.E.I.E's Sabine Lang jumped in, asking how filmmakers will balance information about the technology and the character-driven documentary.
"I want to clarify how they make it, I want to show the science," director Tuija Halttunen explained. "But it's not a science film."
Arno Becker added the film could find a home on RTL Television. "Visually, you are on a very high level, and you also have a very strong lead character that has the potential to actually carry the film," he said. "What happens if she won't be able to create rain?"
Catherine Alvaresse of France Televisions said she felt the focus on the film should not be whether Korhonen succeeds or not, but rather human interference in the natural environment.
"I think the film's totally fascinating. To me, it's fantastical and surreal and dystopian as well as kind of being rooted in the real 'here and now' of the questions we're facing on our planet around climate change," Doc Society's Sandra Whipman said.
Milisuthando (working title)
Director: Milisuthando Bongela
Producer: Marion Isaacs
Production budget: €348,702; Partial funding secured from Sundance Institute, Chicken & Egg Accelerator Fund, The Whickers, National Film & Video Foundation South Africa, Hot Docs Blue Ice Fund
Still required: €255,980
Status: In production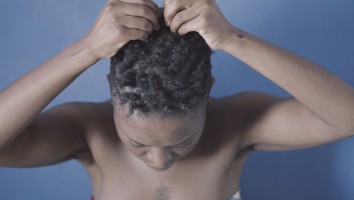 IDFA Logline: Milisuthando – a black South African unaware of apartheid until it ended – explores how blacks and whites first lived together after 342 years of racial segregation.
This coming-of-age documentary reveals the personal stories inside the "grand narratives" of South Africa's apartheid to democracy, starting with protagonist Milisuthando's (Mili) sheltered childhood in the 'Republic of Transkei.'
"Cinereach is one of the more recent supporters of this wonderful project," Leah Giblin, head of grants at Cinereach, said. "Just looking at so much of the rich material that you've been putting together from across so many times has been really rewarding."
Justine Nagan of PBS's American Documentary/'POV' strand said the project could be a good fit. "We need more films, full stop, about race and systemic racism and inequality and white supremacy," she said, adding the film takes an advanced step to ask: "How do we move forward as a society?"
Tribeca Film Institute's Caitlin Mae Burke also praised the film, adding the institute has several funds that could be a good fit, while NHK's Yoshihiko Ichiya added: "I'd like to know a bit more about your film and how people in Asia could [relate to it]."
"Something was done with all of our humanity. It should resonate in any part of the world," director Milisuthando Bongela explained, adding the film's team of diverse voices adds to the "larger kaleidoscope of the story."
Lisbon in the Backmirror
Director: Marcelo Gomes
Producer: Ernesto Soto Canny
Production budget: €200,000
Still required: €155,000
Status: Development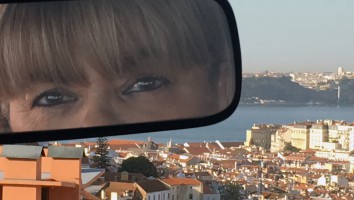 IDFA Logline: In an off-beat, road-movie style documentary, Marcelo Gomes reveals the gentrification process of Lisbon through the eyes of one-of-a-kind taxi drivers who are also Fado singers, composers, detectives and faith healers.
Lisbon in the Backmirror sees Brazilian filmmaker Marcelo Gomes tracking a lost relative in Lisbon, Portugal. In his search, he rides with taxi drivers around town, discussing the city's transformation as a result of tourism and the "Uber-ization" of its transportation industry.
"I've worked with hundreds of filmmakers over the years. It doesn't get more charming than these two," Cinephil's Philippa Kowarsky said of director Marcelo Gomes and producer Ernesto Soto Canny. "I'm going to work with them on this if they take me… The topic is so timely and so relevant everywhere in the world."
Kai Henkel of ARD/SWR added he loved the topic but wasn't sure it was enough to just talk with taxi drivers. "The other thing is that, in the end, how hopeless is this film?"
Gomes said the film will go beyond the taxi, and offer a "cinematic way to show their life." The answer to the problems in the film, he said, is for people to be more "rational" in the consumption of tourism.
"It's not negative, it's not positive. We just present the questions," he said.
Jane Jankovic of TVO capped off the discussion: "I would be interested in how the schisms, how the cracks, how the adaptation or lack thereof is going on in that city in order to accommodate that new interest."
The Art of Stealing
Director: Jorien van Nes
Producer: Femke Wolting
Production budget: €675,000; Partial funding secured from CoBO Fund, The Netherlands Film Fund, NPO Fund
Still required: €476,514
Status: Development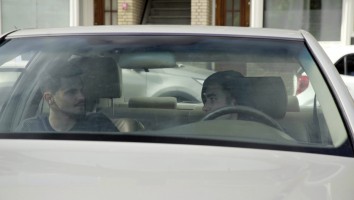 IDFA Logline: Four Romanian friends hoping to get rich mount a spectacular art robbery. Their world-famous, stolen paintings are worth millions, begging the question: what is the true value of stolen art?
The hybrid film, which mixes documentary, fiction and archive footage, chronicles the October 2012 robbery of Kunsthal, an art museum in Rotterdam, Netherlands. The Art of Stealing follows the ensuing police hunt to track down and arrest the thieves — who stole seven masterpieces including a Picasso, Freud and Matisse — with the help of Netherlands art detective Arthur Brand.
The project has been commissioned by Barbara Truyen for VPRO.
Emelie Persson of SVT kicked off the discussion.
"It feels like Christmas Eve, actually, when we find a project that is true crime within arts and culture." However, she said she wanted more scenes of Arthur Brand "digging in," and being less of an "expert."
ORF's Sharon Nuni echoed Persson's sentiment, adding films that walk the intersection of crime and art work for the Austrian broadcast channel.
"I feel a bit uncomfortable with re-enactments and dramatized scenes," Nuni added. "I would love to have [the robbers] in the film, I understand it isn't possible, but it is too far away from the story to have actors do them… I would prefer to switch to the quest of Arthur, that he would be my main character and to follow him."
The filmmakers explained the robbery was the "vehicle" for the rest of the film, and the focus was to explore the underworld of art theft.
"I've had several proposals very recently about art theft, and I was quite open to the idea of a hybrid thing. But if you're spending time dramatizing, I don't really see the great interest in the heist," ARTE France's Mark Edwards noted. "I think, around the table, there's real consensus that Arthur Brand and his work, and showing where art goes and how we find it, is in this crowd the thing that we're most interested in."
Pandora's Box
Director: Zhao Liang
Producer: Zhao Liang, Sylvie Blum, Valérie Guerin
Production budget: €830,000; Partial funding secured from CNC, IDFA Bertha Fund and CNEX
Still required: €419,000
Status: In production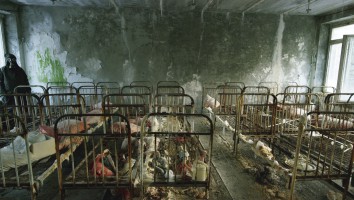 IDFA Logline: Devastated landscapes in Kazakhstan, Chernobyl, and Fukushima, nuclear plant dismantling in Germany and construction of the largest waste landfill in Finland. What does life mean for people working and living in these places?
Filmmaker and artist Zhao Liang's international project travels to locations tied to nuclear power production in the Ukraine, Belarus, Japan, Kazakhstan, Germany and Finland. Pandora's Box, a "cyberpunk science fiction" project, seeks to raise awareness about the impact of humans handling nuclear technology.
This project has been commissioned by Karen Michael for ARTE France.
WDR Germany's Jutta Krug started the discussion:  "I think a lot of people are sharing this collective feeling you are expressing so well in your imagery. As far as Germany is concerned, we decided to get rid of nuclear energy, so we are very definitely interested in all projects related to nuclear energy."
The Whickers' Jane Ray called the pitch "gravity-defying," adding: "I am fascinated by what you've brought to the screen so far. Is it enough for you to see and share your anxiety, or will there be a redemptive element to the film?"
Through a translator, director Zhao Liang explained: "Deep redemption… would have to come with everybody's effort together, and hopefully the film can be a good catalyst for that."
The filmmakers added they are hopeful for a cinematic, theatrical release but are open to a version that meets different broadcasters needs.
"We all really want to make environmental stories. But I also think we need the kind of narrative forms that are going to wake audiences up," the BBC's Mandy Chang said. "I don't see why this should just be in the cinema, I think it should be on TV as well. And BBC4 is probably the only place in UK TV that could show something like this. So, I would like to talk about a TV version for the BBC."
After Work
Director: Erik Gandini
Producer: Jesper Kurlandsky, Costanza Julia Bani
Production budget: €756,567; Partial funding secured from the Swedish Film Institute
Still required: €582,974
Status:  Development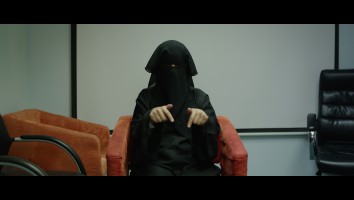 IDFA Logline: Most jobs that exist today might disappear within decades. What will this mean to us as human beings? Through four stories After Work explores what may happen to us when we don't work.
This three-part docuseries explores "unique and cinematic" case studies from around the world, challenging the work-centered nature of modern society and questioning whether there is a future without work.
This project has been commissioned by Jenny Westergård for YLE.
Barbara Truyen of VPRO questioned whether the project is completely character-driven.
Director Erik Gandini said it's "idea driven." The team follow the questions about work, and there will be stories and characters, but the core focus is to highlight the case studies.
"What I was hearing about the premise of the film has it being mostly about what's after work," Mark Edwards of ARTE France said. "What I saw was overworked and underworked. So, how do you get to the question of after work?"
Ken-ichi Imamura of NHK Enterprises said overwork is a huge issue in Japan, but said he'd like to know more about how the story will end.
NRK's Carina Bordewich added a common refrain from the international commissioners, about how the filmmakers will "make [these stories] relatable to my audience."
Cowboy Love
Director: Manuel Abramovich
Producer: Gema Juárez Allen
Production budget:  €268,570; Partial funding secured from Sundance Institute, IDFA Bertha Fund and Argentinian National Institute for Cinema and Audiovisual Arts
Still required: €238,000
Status: Development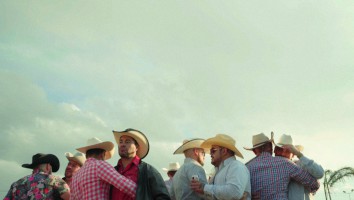 IDFA Logline: A gay cowboy community in Mexico reinvents the classical cowboy figure. With the tone of Mexican telenovela, Cowboy Love is the movie these cowboys always wanted but never had: the one about their own love stories.
Cowboy Love reveals a gay cowboy community in Mexico in which the protagonists are "real Mexican machoes, virile and masculine," but also in search of the love of their lives and afraid of aging alone. The film will incorporate both documentary and the tone of a Mexican telenovela, in which the cowboys reenact their own love stories.
"I can not wait to see the complete movie," Aviram Itzcovich of Yes Television said. "We are always looking for good, interesting, fun documentaries about the gay experience and this one seems right up our alley."
Catherine Alvaresse of France Televisions said she'd like to go deeper into the characters in the film, but offered praise for how the team "captured the essence of Mexico."
John von Thaden of Magnolia Pictures chimed in: "I was really taken by the footage," he said. "There's a lot of iconography that's just baked into the premise."
He added the filmmakers should "really dig in there and get the human aspect to it."
Hayley Reynolds of the BBC echoed both Thaden and Alvaresse, adding she is "really keen" to get to know the characters more.
"I think it's a great idea, a fresh idea. Presumably like most telenovelas you're going to be having some great cliffhangers," Kate Townsend of Netflix added. "Once you're a bit further along with the research and find out more about the characters themselves, we'd be curious to dig in."
The Trap
Director: Mayte Carrasco, Marcel Mettelsiefen
Producer: Lucio Mollica
Production budget: €1,378,466; Partial funding secured from NDR/Arte, Ren TV, Al Jazeera Documentary, AB Thematiques, NRK and Spiegel Geschichte
Still required: €166,251
Status: Rough cut stage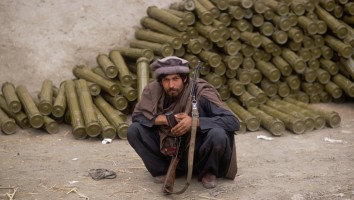 IDFA Logline:40 years of war in Afghanistan through the eyes of those who were there, to understand what went tragically wrong in a conflict that changed our world.
In the '60s, Afghanistan was a country at peace. By 1979, communists seized power, and at once the country become the "battleground of a Holy War and the epicenter of the Cold War." This chronological docuseries tells the story of the 40-year conflict through the personal stories of its characters and archive footage.
"I would actually like to be part of this kind of project," YLE's Erkko Lyytinen said, kicking off the discussion. "I can see the series already and it's easy to program and schedule."
The BBC's Mandy Chang joined the discussion, adding the project could be a good fit for BBC4.
"It needs to be very focused from the start about what the history and purpose of it is," she said. "If that thread carriers through all four episodes and you know from the start what you're going to get from this series and why we're telling this story, it could work for us."
VPRO's Nathalie Windhorst said: "It's not just a history series. We would buy it just because it's a documentary series. I've seen two cuts and I love it… I'm working very hard to massage the project into VPRO."
SVT's Axel Arno said the project "ticks all the right boxes," and was also going to work hard to have it on the Swedish pubcaster.
"We're going to see if we can take the series or the feature-length," Gaspard Lamuniere of RTS said. "But I'm really enthusiastic about trying to help you as much as I can."