Realscreen is happy to announce the participants chosen to be part of its third Pathways Mentorship Program, part of the 2020 Realscreen Summit.
The program gives five people working in the unscripted and non-fiction screen content industry the chance to gain professional development through mentorship opportunities and complimentary access to the Realscreen Summit. The program is tailor-made for individuals who are looking to pivot their career, whether one aspires to go from producer to showrunner, from producer to network exec, or from network exec to owner of their own production company.
The participants will be mentored by an A-list of industry executives who will provide guidance and feedback to aid them in their professional development. The mentors for the 2020 edition are: David Brady, CEO, Cream Productions; Stephen Land, founder and CEO, Jupiter Entertainment; Robyn Lattaker-Johnson, head of development, Revolt TV; Laura Marshall, CEO, Icon Films; and Colleen Needles Steward, president and CEO, Tremendous! Entertainment.
In addition to face-to-face meetings with their mentors, and calls before and after Realscreen Summit, participants of the Pathways Mentorship Program will receive master class-level registration at the 2020 Realscreen Summit, the opportunity to meet and greet all mentors, front of the line access and reserved seating at "30 Minutes With" sessions and keynotes, and four nights hotel accommodation at the Sheraton New Orleans.
Here are the five participants for the 2020 Pathways Mentorship Program, with biographical information supplied by the entrants:
Chandra daCosta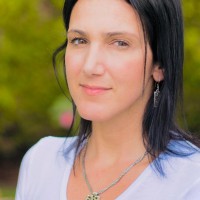 Since relocating to Los Angeles three years ago, Chandra has been involved in various areas of the entertainment industry, from opening up a sound stage and post rental facility, to working as a recreation producer for two seasons on one of Oxygen's top rated series, to interviewing global peace ambassador Prem Rawat, in front of a live audience.
Recently, Chandra worked as an associate producer on Lifetime's award-winning series, Surviving R. Kelly.
Before relocating to LA, Chandra was developing and producing in the unscripted genre in Canada with various producing partners. With several shows optioned for development from award-winning companies like Force Four Entertainment to working on specialty programming at Global BC, Chandra has been involved in almost every aspect of production.
John Lowe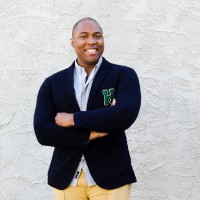 John Lowe graduated from the University of Notre Dame with a major in Television Studies and English Literature. With a passion for storytelling, John has a decade of experience in unscripted television, working in casting, development and production. First hired as a production assistant on Project Runway, he was promoted to the position of casting director over the course of six seasons. John has worked for a multitude of broadcast and cable network shows including Married at First Sight, Top Chef, House Hunters, Planet of the Apps and currently Love Island USA.
John has also worked in the field. In the summer of 2019 he was on the road with Kim Kardashian and her team for her upcoming docuseries on Oxygen. The Kim Kardashian Justice Project will follow Kim's foray into the world of criminal justice reform.
Traveling the country, meeting and interviewing potential talent has been a thrilling journey for the storyteller. Recently, John launched a production company with fellow casting producer Courtney Case. With their new partnership called Loud & Original Content, the pair plans to package, pitch and produce projects that are glossy, diverse, bold and binge-worthy.
Olivia Mayberry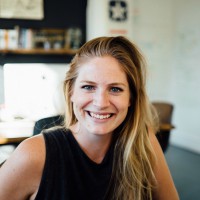 An Emmy Award-nominated creative producer at ACE Content, Olivia has worked across a number of different content forms, with some of entertainment and advertising's most recognizable networks and brands. She recently premiered the documentary feature film Kings of Beer, co-produced with Budweiser, in the top 10 docs on iTunes. The film also recently featured at the St. Louis Film Festival.
She is currently in pre-production on Food Interrupted season two for Panera Bread, as well as producing work for Marriott and Under Armour. She was a producer on Food Interrupted season one, which was nominated for a Daytime Emmy Award for "Short Format Daytime Programming" in the Special Class category, as well as two Digiday awards and which received two Silver Addy Awards. Prior to moving to New York, Olivia was a publicist at CLPR, a Sydney-based public relations consultancy specializing in film and television.
Soko Negash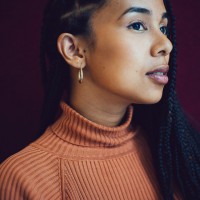 Soko Negash is a Toronto-born kid of Eritrean-Chinese descent who currently plays between the worlds of documentary film/television, as well as photography and mixed media installation. She worked as a talent producer on Netflix's Hip-Hop Evolution and as an associate producer for Netflix's upcoming series, Pop Evolution. As an exhibiting artist, she has presented work at Toronto Media Arts Centre, Gallery 44 and The Robert McLaughlin Gallery, and has participated as a fellow at This is Worldtown, a digital hub featuring first-person expressions of women of color, globally. Recently, she completed the Black Women Film Canada program during TIFF, facilitated by Ella Cooper. She spent six months documenting cultural movements, traditions, and music all across Central and South America. Her work largely concerns themes of cultural and generational translation.
Soko has recently joined the Scenario team as a producer, developing doc projects in the realm of arts, music, and culture.
Jessica Wolfson


Jessica Wolfson has directed and produced many critically acclaimed documentary films and series. Most recently, she produced the series Kansas Experiment for 'Independent Lens.' In 2017, she co-directed and produced Hot Grease, a documentary for the Discovery Channel about biodiesel. She produced the feature documentaries Sacred, Revenge of The Mekons, A Girl and A Gun, Next Year Jerusalem and Crazy Sexy Cancer.
Jessica has created critically acclaimed media content for PBS, MTV, Wall Street Journal, Conde Nast, Canon and many non-profit organizations. At IFCtv Original Programming, Jessica developed and produced documentaries with renowned filmmakers including Kirby Dick, Steve James, John Landis, Rory Kennedy, Liz Garbus, and Jon Favreau. In 2012, Jessica directed and produced the critically acclaimed Radio Unnameable, named in the "Top 10 Films of 2012″ by the New York Daily News. Jessica was also named one of the "20 Under 40: Film Industry Talent to Watch 2010″ by Thom Powers, documentary programmer of the Toronto International Film Festival and artistic director of DOC NYC. She has acted as a consultant for many documentary projects, as a mentor for the IFP and Tribeca Film Institute, and as an impact producer, and teaches documentary production at New York Film Academy and Austin Community College.