Once again, Realscreen highlights several individuals whose work is impacting the non-fiction screen content industry, and the entertainment world in general. From exposing injustice to celebrating and promoting diversity on camera and behind the scenes, these Trailblazers are taking risks that are paying off, and paving the way for progress. Look for more of our Trailblazers for the year here, in the days ahead. Here, we feature documentary filmmaker Dan Reed, managing director of Amos Pictures.
The last few years have seen numerous high-profile celebrities accused of being predators and abusers, starting most notably with allegations against Hollywood producer Harvey Weinstein in 2017.
Since then, the #MeToo and Time's Up movements have once again brought to the surface decades-old allegations against figures such as Woody Allen, Roman Polanski and Michael Jackson, with the late King of Pop facing a major backlash after the release of Dan Reed's two-part HBO documentary Leaving Neverland, in which Reed offered a platform to two men who claim to have been sexually abused by Jackson as children, decades ago.
The project was brought to Reed, along with some seed money from UK pubcaster Channel 4, as he was looking to steer away from the weightier subjects he has tackled via his prodco, Amos Pictures, such as terrorism and armed conflict.
"Maybe I could do something lighter, something maybe my kids could watch," he recalls saying to a C4 exec over breakfast. Despite initially hoping to work on simpler fare, Reed was quickly drawn into the Jackson story as he learned more about MJ's accusers and eventually met with them.
The #MeToo movement hadn't yet gone as mainstream as it would after the Weinstein revelations, so Reed was taking on a difficult subject that would soon be seen within the context of a zeitgeist-defining series of shocking exposés and scandals. Still, his project stood out, achieving acclaim for re-opening a case widely thought to be closed and putting children, some of the most vulnerable members of society, at the forefront.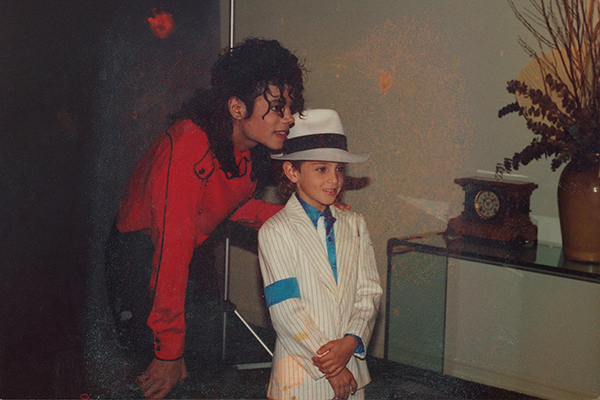 As Jackson, his family and many of his fans always maintained his innocence against the allegations, the project wasn't without risk, and sure enough, the Michael Jackson Estate filed suit against HBO for its portrayal of Jackson in Leaving Neverland less than a month after the film premiered at the Sundance Film Festival. The Estate was seeking upwards of US$100 million.
Still, Reed has carved out a career by walking the knife's edge of risk and revelation, establishing himself as a bold voice in documentary filmmaking and consistently tackling difficult subjects while facing considerable risk to tell important stories.
His next projects include a deep dive into superbugs and the decreasing effectiveness of infection control in the HBO and BBC co-production Superbug, as well as another HBO/BBC copro looking at the rise of Silicon Valley and technological innovation from the perspective of industry insiders.
There's a lot of risk in a project like Leaving Neverland. How did you protect yourself?
Sometimes I'm asked, "Would you have done this if Jackson was alive?" I certainly would, yes. Wade and James [Jackson's accusers] gave such compelling and consistent and credible testimony, and nothing's emerged that cast any doubt on what they told me and what's in the film. We don't just go and speak to you once. We speak to you again and again and again. We hang out with you. I never caught a glimpse of anything that made me suspect that they were being anything less than truthful. And it's cost them a lot to be truthful.
What was your experience with HBO and financing such a controversial project?
At the time, I thought that it was a no-brainer for an American channel. I don't know that in the end many other channels in the U.S. would have taken it, because of the perceived risk. It's more the cultural backlash than the legal assaults, but HBO were unflinching.
I think it was an all-or-nothing situation. We were either going to get it financed immediately, or it was never going to be financed at all.
How do you see your role as a documentary filmmaker in the evolving cultural conversation around abuse and the #MeToo movement?
Child sex abuse? No one wants to have a conversation around that. HBO has been extraordinarily courageous in grasping the essence of the task, which was that we have to put the explicit details of the [alleged] abuse in the film, because that's the nub of the issue.