From the natural history renaissance to the rebirth of paranormal and the endurance of true crime, factual producers and commissioners share with Realscreen what's hot going into this year.
2019 ushered in significant shifts in the industry, from major mergers and acquisitions to the launch of new heavy-hitters in the SVOD space, such as Apple TV+ and Disney+. It was also a year of further debate and renewed urgency tied to questions surrounding climate change and systemic abuses, as reflected in nature docuseries such as Our Planet (pictured) and minis with #MeToo connections, including Surviving R. Kelly.
In this fractured, polarized and fast-moving economic, political and social climate, it's easy to assume everything's fair game and rule books are a thing of the past. And yet the non-fiction industry continues to operate according to certain patterns of demand, with producers and commissioners alike finding themselves responding to and fostering the trends we can expect to see flourishing in 2020.
PRESTIGE PLAYS
Outside of genre, scale and prestige status have become major considerations for commissioners, with a need for big, brand-defining projects on any given slate. Eli Lehrer (pictured below), EVP of programming and general manager at A+E's History, points to the advantage of having a "clearly defined lane" that's obvious just from the cable net's name, but even within history programming Lehrer tells Realscreen that he's following certain emerging and continuing trends. Some of that means sticking to the classics and building on what works.
"We're always hungry for new formats, because strong, self-contained formats have been the lifeblood of the channel for a long time, with shows such as American Pickers, Pawn Stars and Forged in Fire," Lehrer says. But the need to go big is certainly felt at History.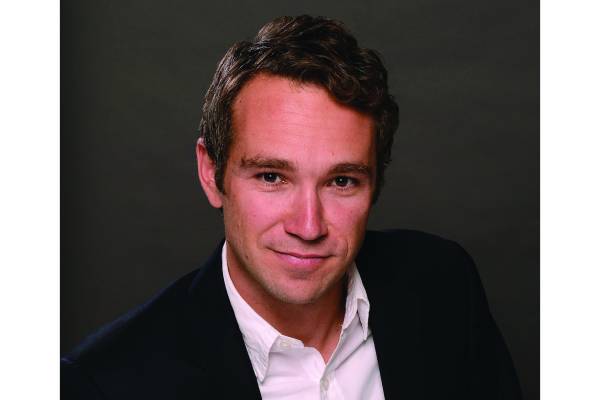 "Broadly, we're looking for big, brand defining premium doc projects that lean into the historical storytelling we're known for," he adds. "In February, we have our Washington six-hour doc that's executive produced by Doris Kearns Goodwin, that really tells an iconic story in American history, and I think tells it in a pretty unique, fresh way." The George Washington doc will be followed by a Ulysses S. Grant project with Leonardo DiCaprio on board as executive producer. These kinds of loosely-related, medium-length projects are a winning combo at the moment.
"What we've found is one-off docs, the kind of two-hour doc that exists as an island, have been harder and harder to bring audiences to over the last couple of years," says Lehrer. "The marketing heft it takes to bring people to a one-off is often better focused on a multi-part doc, or an ongoing series. So we've tried to re-prioritize what we would call limited series or miniseries, or an ongoing strand of specials, that appear with a consistency across a quarter or a year."
In short, non-fiction content has to keep up with increasingly prestige, or "cinematic," output on the scripted side. "We're a channel of entertainment and drama, and our factual has to be the sister of entertainment and drama," Jo Clinton-Davis, controller of factual at ITV, said during a panel on UK broadcasting at the World Congress of Science & Factual Producers in Tokyo last December. "We can't be the ugly sister. We've got to hold our own. It needs all that 'oompf' and high-octane feel."
MAXIMUM IMPACT
Meanwhile, content benefits from tangible impact, as with ITV's own The Real Full Monty, which capitalized on its ties to the 1997 feature film The Full Monty, launching on the cult hit's 20th anniversary, while also incorporating a campaign to raise money and awareness for men's health.
Joining Clinton-Davis on stage in Tokyo was BBC commissioning editor Simon Young, who stressed the UK pubcaster's own commitment to social change, specifically conservation in the face of climate change and global environmental challenges. As such, the BBC's nature programming has to aim at connecting with how we relate to the natural world, as with Blue Planet II's drawing attention to plastic pollution in our oceans, or upcoming projects such as Green Planet, about the massively important role plants play in various ecosystems.
"It's all being broadcast under the 'Our Planet Matters' banner," said Young, of the pubcaster's natural history slate. "Conservation is at the heart of our programming. It's not just an add-on."
Natural history is in a bit of a boom phase generally, as the urgency of the climate crisis comes to the fore. Ludo Dufour, SVP of international coproductions and sales at Blue Ant International has seen a rising demand for such programming, with Blue Ant's Love Nature platform ideally positioned to respond.
"The successes of Blue Planet II or Our Planet on Netflix have really generated a renaissance of the genre," he says. And he adds that conservation is not, unlike in past years, something he needs to shy away from: "That 'C word' is no longer something that alienates commissioners. It's something that people are actively looking for."
CRIME STILL PAYS, PARANORMAL STILL SLAYS
Other specific hot genres are a bit harder to pin down, though the true crime wave continues to grow, seemingly unstoppable. If there is indeed a true crime bubble, it shows no signs of bursting just yet.
"A couple of years ago, we did as a company sit down and say, 'We don't think the crime wave is going to continue because everybody's doing crime, and it has to come to a stop at some point,'" Kate Beal (below), CEO and founder of Woodcut Media, tells Realscreen.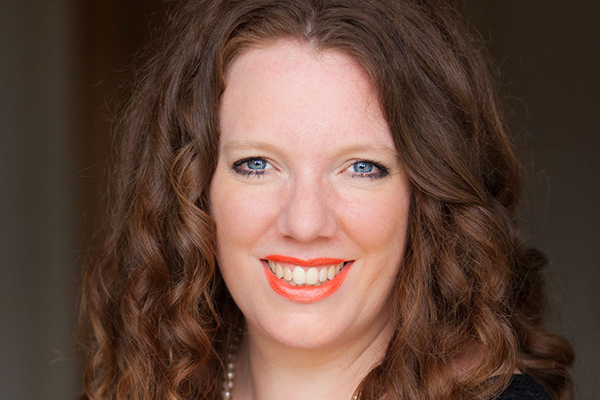 "Since then, the crime explosion has gone even further and has not stopped, the appeal is still as enduring, and the appetite from the viewers is still voracious."
She continues: "I think it's now an established genre that won't go away. There will be an evolution into different types of true crime for different types of audiences, so it's not just the classic true crime shows for the classic true crime viewer anymore."
Woodcut produces a great deal of content in that space, including The Killer in My Family for UKTV, Jo Frost On Killer Kids for Crime+Investigation and Murdered in the Line of Duty for ID.
It did land on a resurgent genre in preparing for a true crime fallow period that never came — paranormal unscripted — which is now a growing part of Woodcut's slate. While true crime's audience continues to expand, paranormal programs can attract hardcore fans, says Beal: "They don't have as broad an audience as true crime, but what they have is an incredibly passionate, dedicated audience."
Cable nets sporting an uptick in paranormal commissions include A&E and Discovery-owned Travel Channel. When all is said and done, of course, commissioners and viewers tend to look for good stories told well, regardless of genre.
As Brandon Hill, president of television at Radley Studios says: "It's less about true crime as a genre and more about finding a great story, and that comes down to gaining the trust and access that you need to tell that story."