Prolific documentarian Alex Gibney is teaming with New York-based distributor Neon and co-directors Ophelia Harutyunyan and Suzanne Hillinger on a documentary examining the U.S. federal government's response to the COVID-19 pandemic.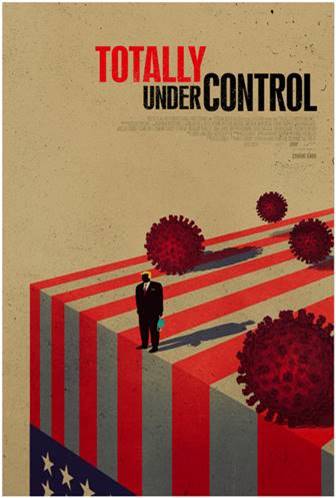 The project, Totally Under Control, has been filming over the past four months. Set to be released by Neon in October, it's being billed as "the definitive account" of the Trump administration's handling of the crisis, with an aim to "expose a system-wide collapse caused by a profound dereliction of Presidential leadership."
The film will feature testimony from public health officials as well as investigative reporting encompassing the course of the pandemic and the U.S. response.
Executive producers for the project span a wide range of production teams and film executives, including Stacey Offman and Richard Perello of Jigsaw Productions, frequent Gibney/Jigsaw collaborators Alison Ellwood and Maiken Baird, Jeffrey Lurie and Marie Therese Guirgis of Play/Action Pictures, Jeff Skoll and Diane Weyermann of Participant, Tom Quinn, Dan O'Meara and Jeff Deutchman of Neon and Andrew Morrison, Mark Lampert and Michael Sacks of Yellow Bear Films.
Citing the news that broke yesterday concerning President Trump's conversation with journalist Bob Woodward in early February, in which the U.S. president, contrary to his public messaging concerning COVID-19, called the virus "deadly" and commented on ease of transmission among other topics, Gibney said in a statement: "While the current administration tries to frame the situation as an unavoidable crisis, it is really closer to a crime of negligence. Weirdly enough, I don't see this as a political film; it's a film about incompetence and corruption that is totally out of control."
The film was written by Alex Gibney and produced and directed by Gibney, Ophelia Harutyunyan and Suzanne Hillinger. The film was edited by Lindy Jankura and Alex Keipper, cinematography by Ben Bloodwell and music by Peter Nashel.
Jeff Deutchman negotiated the deal for Neon with Nick Shumaker from UTA Independent Film Group and Jackie Eckhouse from Sloss Eckhouse LLP on behalf of the filmmakers. Altitude is handling foreign sales.