American pubcaster PBS is using its Fall 2020 slate as an opportunity to explore how humans are helping restore the planet, while also diving deeply into the challenges facing the Earth and its inhabitants in the immediate and near future.
The upcoming slate will present stories of scientists, researchers, activists and individuals seeking creative solutions to the planet's most pressing issues.
The roster of science and natural history programs will also focus on the challenges in combating climate change and the "visionary efforts" of humans to help nature heal.
"We are really intentional in how we program things. We're really trying to present a very broad understanding of the environment," says Bill Gardner (below), VP of general audience programming and development at PBS. "We really focus on solutions and positive stories where we can exist [with the environment] in a symbiotic way.
"This challenge we're facing is for real, but hope is not lost and it rests in our hands."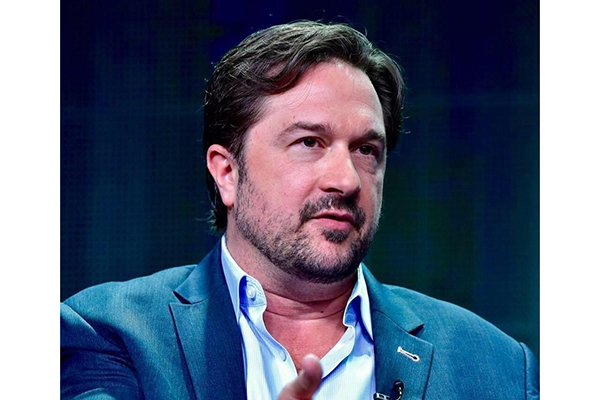 Anchoring the six-title lineup is the premiere of NOVA's Nature's Fear Factor on Oct. 14 at 9 p.m. ET/PT. Produced by HHMI Tangled Bank Studios, the hour-long film will chart the scientific experiment to bring African wild dogs back to Mozambique's Gorongosa National Park to examine how predators play a crucial role in keeping wild ecosystems in balance.
Immediately following the premiere of Nature's Fear Factor is part one of the three-part docuseries The Age of Nature (pictured) from Brian Leith Productions, in association with BBC and PBS. Narrated by Oscar-nominated actress Uma Thurman, the series will showcase Earth's ecosystems and how citizens, scientists and governments act to fix past mistakes and save the planet. The Age of Nature broadcasts Wednesdays from Oct. 14-28 at 10 p.m. ET/PT.
"The Age of Nature is a really exciting miniseries that really speaks to the values that PBS brings to the natural history world," explains Gardner. "What we wanted to do was really focus on the idea that nature isn't an 'out there' thing that you just look at – it's a thing that we are a part of, something we impact and are impacted by it."
The series, says Gardner, focuses on "solutions and positive interactions in the environment" in the hopes of empowering viewers to feel as though they aren't disconnected from nature. "It's not all doom and gloom — some of the solutions to our challenges and climate change are within nature itself," he adds.
The remaining films slated to premiere this fall season include Touching the Asteroid from science strand 'NOVA' (Oct. 21 at 9 p.m. ET/PT), which charts NASA's attempts to grab a piece of an asteroid with the OSIRIS-Rex specialized arm for the purpose of studying and defending against rogue asteroids; 'Nature:' Australian Bushfire Rescue (Oct. 28 at 8 p.m. ET/PT), which follows the recovery stories of Australia's iconic animals devastated by the 2019 bushfires; and Can We Cool the Planet? (Oct. 28 at 9 p.m. ET/PT), again from 'NOVA,' which examines various technologies that could help us combat the looming threats of extreme weather and rising seas.
"What we try to do is not just have engaging content that people will connect to, but content that really informs and helps us understand the world around us," concludes Gardner. "We put these through stories of hope and solutions.
"It's not all doom and gloom," he reiterates, "because who wants to watch that? We're still making television."