Calling from the same house in New England where he's lived for 41 years, Ken Burns remembers the circumstances that brought him to what he considers his other home.
"I struggled to find funding for the first film out of college," he says, recalling the steps that led him to begin his filmmaking career by working with PBS for his first doc, 1981′s The Brooklyn Bridge. "I realized that so many of the sources for this research required that you give the finished project to public television. So in the late Seventies that was an interesting bargain. What I didn't anticipate was that it would initiate a relationship with a family that I'm proud to be accepted by.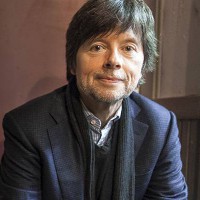 "That was the best bargain I've made," he adds.
Undoubtedly, millions of viewers of Burns' (pictured left) work via the Public Broadcasting Service, and scores of PBS executives past and present, are also glad that the director and executive producer behind such landmark documentaries as The Civil War, Vietnam, Baseball and the recent Country Music made that pact all those years ago. But, as influential and synonymous with PBS as that work is, it is but one strand of the public broadcaster's DNA. And as PBS marks its 50th anniversary this year, the organization and its partners, ranging from producers and filmmakers to "viewers like you", are celebrating not only the work that has defined its mission over those five decades, but the nature of the mission itself.
"I always say that the two most important letters in our name are the first and the last, [standing for] 'Public' and 'Service,'" says Paula Kerger, PBS's president and CEO (pictured above, at the 2020 Realscreen Summit). "So there probably isn't a better way to mark this 50th anniversary than to be in deep public service, and to use the time to think about what we will look like in the next 50 years if we are still tied to that guide star of who we are as a media organization.
"We care about audience size and hopefully our content is entertaining, but really, what we strive for is that educational, inspirational piece which ties to that public service anchor," she adds.
IMPACT AND INFLUENCE
The "guide star" Kerger references first shone in 1969, when the service was created by the Corporation for Public Broadcasting to operate and manage a nationwide program distribution system that would connect all local U.S. public television stations. The service was also intended to provide a distribution channel for national programs to all of those stations. The aim for the programming: educational content that would reflect the diverse interests of Americans.
Shortly after its creation, PBS brought Sesame Street to life, the first preschool educational program to base its content and production values on formative and laboratory research. Still airing 40 years later, it is PBS's longest-running series.
In October of 1970, PBS began broadcasting as a network, with Julia Child's The French Chef as its first series. As the years progressed, more defining series and strands joined the roster, as did a growing number of member stations: 'Masterpiece Theatre' from WGBH in 1971; Bill Moyers' Journal and WNET's 'Great Performances' in 1972; science strand 'NOVA' in 1975; The MacNeil/Lehrer Report in 1976; Carl Sagan's Cosmos in 1980; natural history strand 'Nature' from WNET in 1982; award-winning current affairs strand 'Frontline' from WGBH in 1983; WGBH's 'American Experience', television's most-watched history series, and documentary strand 'P.O.V.' in 1988; and independent doc strand 'Independent Lens' in 1999 are just some of the highlights. Each project would be a jewel in any network's crown — 'Frontline' alone has snared a whopping 89 Emmy awards and 20 Peabody awards.
"There are other outlets for documentary film but they don't define themselves by it — we do. Factual programming is at the heart of what public TV is."
The network also, over the course of its history and its programming, influenced the unscripted programming revolution that began in earnest in the early Nineties. In 1973, An American Family provided a fly-on-the-wall look at "typical Americans" the Louds, and gave viewers an unprecedented look at that family's struggles and ultimate fracturing. It would prove to be a hugely influential series to producers Jonathan Murray and Mary-Ellis Bunim, who would subsequently create The Real World for MTV.
PBS was also first out of the gate with home improvement series, via This Old House which made its debut in 1980, and the "artefactual" genre popularized by hits such as History's Pawn Stars had its beginnings in Antiques Roadshow, which first aired on PBS in 1997.
PIVOTING DURING THE PANDEMIC
Having joined the service in 2006, succeeding its first woman president, Pat Mitchell, Kerger is the longest-running president and CEO in its history to date. And while she is keenly aware of the importance of the service's storied history, she is intently focused on its present and future, especially as America grapples with the myriad challenges currently facing it.
"Our signature project for this 50th anniversary year was going to be American Portrait [from RadicalMedia]. Because it was multi-platform, because it started as a digital-first experiment, and because we're public, it was the one project that we thought was really going to bring the public in. And then all of this happened and all the plans and events that we were going to do went by the by," she explains. "But American Portrait ended up being a prescient choice, because we were out in the field collecting comment from people, talking about their lives in this period."
And after the killing of George Floyd brought about a national and global call for action to address racism, "There was yet another pivot to get people talking about race, identity and where we sit in this country," she says of both American Portrait and upcoming projects from PBS contributor Dr. Henry Louis Gates. "It's been an opportunity to really grab this moment."
VP of programming Sylvia Bugg (pictured below) agrees, citing strands such as 'Frontline' and the PBS News Hour as programming staples that could be especially nimble and react to the stories of the day, as well as specials within the network's huge catalog that had a new relevance in these tumultuous times.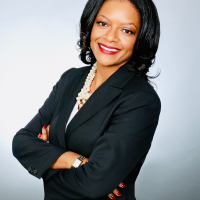 "When we were first managing our way through COVID, we were able to look at a pretty vast, existing inventory of content… Luckily we haven't had significant impact upon production, but we have such a rich inventory of programs that we can tap into."
Past programs that returned to the schedule recently included Ken Burns' Baseball, and Stanley Nelson's Freedom Riders featuring the late U.S.congressman John Lewis, which streamed on PBS.org.
"AMERICA'S HOME OF DOCUMENTARY"
Reflecting and fostering the national conversation around burning issues such as racism, immigration, gun control and political movements has been a crucial component of the PBS mission statement, and Kerger says the network's documentary fare has been a key driver in that area.
Citing the contributions of filmmakers such as Burns, Nelson, and Frederick Wiseman among others, Kerger offers: "It may be a brazen thing to say but I believe that historically and to this day we are America's home for documentary. There are other outlets for documentary film but they don't define themselves by it — we do. Factual programming is at the heart of what public TV is."
For his part, Burns maintains that PBS provides a home for his "deep dives" into American history — including his nine-part epic The Civil War which drew an incredible 39 million viewers — that wouldn't exist elsewhere.
"More than 70% of the budget needs to be raised externally," he says of the process behind bringing his projects to life. "Someone at the BBC literally dropped her teacup at a lunch when she learned that for every film I have to literally reinvent the wheel in terms of funding. I could easily go to a premium channel or now, the streaming services, and get the budget, but the problem is that the public television model is, for me, the very best. The simple explanation is that while I could get $30 million from any of those entities to do a film on the Vietnam war, nobody else would give me 10 and a half years to do it."
PBS receives funding through its member stations, pledge drives and private donations from individuals and corporations as well as federal funding through the Corporation for Public Broadcasting. While the network and its member stations may not boast the seemingly bottomless pocketbooks of some of streaming behemoths currently reshaping the market, they carry ample reserves of fearlessness and — going back to that sense of mission — purpose that perhaps money can't buy.
"The public expects us to be fearless and to focus on the stories that need to be told," sums up Kerger. "I feel very grateful that I work alongside a lot of extraordinary people who recognize that that's why we exist, and I think that's why ultimately people support us."
MORE PRAISE FOR PBS: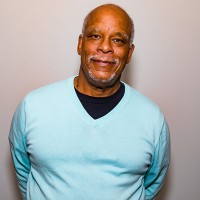 "Over the last 50 years, PBS has become a premier destination for American documentary programming, and more recently has been hugely invested in giving films by diverse storytellers and emerging filmmakers much-needed national exposure. We have had a great working relationship over the years, and I'm so glad that PBS has recently re-released four of my earlier films on civil rights movements of the 20th century following the national uprisings this summer, recognizing how these films and similar content can help to inform viewers in our current historical moment. PBS is also a partner on upcoming Firelight Films projects, including Creating the New World, an expansive four-part series on the transatlantic slave trade, and biographical films on Harriet Tubman and Frederick Douglass." – Stanley Nelson (The Black Panthers: Vanguard of the Revolution; Freedom Riders; Tell Them We Are Rising: The Story of Black Colleges and Universities)
"PBS have been a huge support since the early days of Blink. They are brilliant partners, always collaborative, always wanting the most intelligent approach to the subject, and they have been a main industry leader in encouraging BAME faces across all their output." – Justine Kershaw and Dan Chambers, Co-Founders and Creative Directors, Blink Films (Super Skyscrapers, The Brain with David Eagleman, We'll Meet Again, Impossible Builds, My Wild Affair)