In this followup to 'Weathering the Storm' — a series that examined the disruption of COVID-19 on various sectors of the non-fiction screen community — Realscreen is looking to the future as the industry moves from the impact of the onset of the pandemic, and gets back to work. In this final edition of 'Back to business,' we hear from distributors.
In March, as the world closed down, opportunities were opening up for distributors that allowed buyers hungry for content to fill up their schedules in the face of stalled productions and canceled sporting events.
Now, eight months into the coronavirus pandemic, the appetite for programming remains high, and film and TV distributors are seizing new technologies and shedding outdated business practices — but challenges remain.
Film distributors, especially, are reeling from the cancellation of in-person festivals, while distributors of TV content are navigating tighter linear budgets and the added costs of COVID-19 for producers.
"Q1 next year is going to be an interesting time to see what's going on in the market as it's probably the point where the shortfall in production from this year's lockdown will become visible," Chris Bonney, London-based CEO of rights at Montreal-headquartered Cineflix Media, tells Realscreen.
Still, for Bonney; Richard Life, head of acquisition at Cineflix Rights; Annie Roney, founder and CEO of California-based ro*co films; and Andrea Jackson, managing director of UK-based Magnify Media, the outlook isn't all gloomy.
Below, the distributors talk about adopting new technologies, delivering content and meeting the demand for non-fiction.
The interviews have been edited for brevity and clarity.
How has the distribution business in general been affected by the coronavirus pandemic?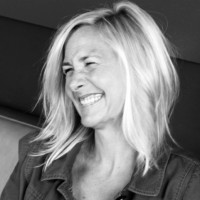 Annie Roney (pictured left): The cancellation of film festivals has had a severe impact on distribution.
Not having film festivals means that filmmakers, distributors, sales agents, publicists and media companies aren't gathering to discuss, debate and negotiate the acquisition of these films.
Furthermore, markets like MIPTV and MIPDOC were canceled, cutting off those personal, face-to-face meetings with global buyers.
The bright spot for us has been the increased demand for using our films in distance learning.  Our educational division is busier than ever with a new partnership between our EVOD platform, Film Platform, and ProQuest.
Chris Bonney: We've been very focused on delivering new shows for our buyers and looking through our existing slate for programs which can help fill gaps in their schedules. I'm glad to say that the business is holding up well at the moment.
For the industry as a whole, I think the lack of new content due to the production shutdown caused by COVID-19 will lead to increased competition for rights for distributors and create an ongoing requirement for broadcasters to continue sourcing acquired content to shore up their schedules.
In the long term, however, the market for producers and distributors will continue to be positive. New entrants including OTT platforms and SVODs mean there are more options for producers and distributors for their content.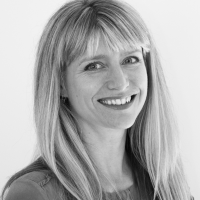 Andrea Jackson (left): When I set the business up six years ago, I wanted to move away from what can be the trappings of vanity in distribution, and really focus on the tools that we needed to move content. I didn't think it was necessary to have a big fancy office in central London, or a big expensive stand in the Palais at MIP… ultimately, it's the producers you represent who pay for that.
That said, up until the pandemic, we did spend a lot of time traveling and spending time with our buyers in their offices in whichever country they're in. That has changed and I miss that.
Have you been noticing a trend in terms of the types of content that buyers are most interested in this year? 
AR: Buyers are looking for lighter fare. They aren't taking risks. They are looking for feel-good, uplifting or inspiring films. But I will tell you the sector that has been consistently showing up during COVID for strong independent voices with critical information to be communicated… is the public broadcasters in the United States and abroad. We have sold more films to them this year than in most years. They are present. They are engaged. They are supporting our independent documentary film world and we should all be thanking them.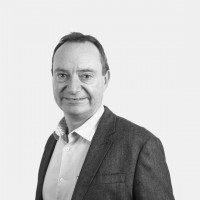 CB (left): We are seeing increased demand for factual entertainment formats, particularly feel-good and volume…  and from U.S. buyers specifically looking for volume for their winter and spring schedules. On the factual side, blue chip science, history, and true crime are evergreen performers and we continue to add to these genres on our slate. Popular factual and lifestyle — particularly where there is volume for a show — play well with buyers, and access-driven, event or anniversary programs are always in demand.
AJ: Natural history seems to be having a real heyday… Natural history programming is family friendly, and it feels meaningful and important.
There's a real place for programming like natural history that can be watched equally by different generations and shared. For the same reasons, entertainment formats that appeal to a family with a broad viewing, where we can forget ourselves and be transported into an experience that bonds us with the people we're watching with, have been big sellers this year.
How are you navigating relationships with your production and broadcast partners as they contend with in-field restrictions?
CB: Our sales and acquisitions teams are holding Zoom pitches with buyers and producers, securing deals, and identifying where we can bring in additional financing to help our creative partners get ideas over the line and into production — despite the current uncertainties surrounding the logistics of continued production. Linear budgets are under even more pressure, so producers are having to work harder to secure the funding to deliver shows which match their ambitions and the broadcaster's requirements.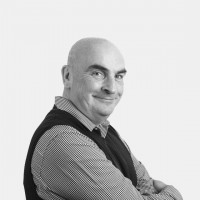 Richard Life (left): A number of our projects are built through partnerships with creatives who we know can deliver to our genre needs — this is an effective way of building our slate rapidly in these times. That said, we're always keen to hear from new production companies and an exciting project can come from anywhere.
AJ: It really has just been about having excellent communication for us to understand what stage the projects are at, in terms of what our producers are doing, being realistic about forecasting when deliveries will be able to be made, and making sure that our broadcasters are well apprised of that so they can plan their schedules to ensure there's as little disruption as humanly possible.
There have been, as you'd expect, productions that have been delayed, and that has created a slight backlog of delivery of content through to various different buyers.
What are some of the ways of doing business that you're adopting right now, due to the pandemic, that you'll carry forward into the future?
AR: We are doing event-driven screenings that have the added value of a conversation around it.  People are tired of passive screening on SVOD — and are coming together as groups to screen a film and have follow-up conversations. Impact screening campaigns — though virtual — have become vital.
RL: Not a great change, we're just seeing an acceleration of existing trends. As a business, we are diversifying our content offering, to react to and stay ahead of market trends. We are making more funding available to acquire content as we see an opportunity for growth. We're coming on board with producers earlier and providing a larger amount of financing or agreeing to a pre-sale strategy.
With broadcast budgets stretched more than ever, our ability to help deficit finance their shows means that broadcasters, distributors, and producers need to work more closely than ever to bring the best quality content to the screen and help manage the additional costs currently created by COVID.
AJ: I'm looking with interest at my pipeline of sales having not gone to MIPCOM, and we've never spent a lot of money at those markets. But seeing how well our shows are selling, I will really need to consider what is necessary in terms of future participation. I'm not saying that it's not necessary to go, but there's different ways of doing MIPCOM.
We have definitely launched our slate much earlier… Starting this whole sales cycle earlier in September works much better in terms of being able to get everything done that you want to get done on a timeframe. That means you don't get hijacked by holidays.
What aspects of distribution will change forever because of this pandemic? 
AJ: I think everybody will travel less; I would imagine that everybody has seen how effective it can be. But I think that when we do see each other, we will savor it more and really appreciate it.
I also imagine that we will become less market dependent and people will see that there are different ways to invest their marketing budget that might be more or equally effective. There's always been these calendar moments in the year where things have happened, and I think that perhaps will shift to selling more consistently on a year-round basis rather than having these very specific bumps around markets.
AR: Educational distribution. This has been a very sticky moment for educators and I see documentary films being easily used in the classroom and in curriculum in ways that we will never see return to pre-COVID norms.
With files from Daniele Alcinii and Jillian Morgan