Truly, the events of 2020 have forced many working in the unscripted and non-fiction screen content industry to act as trailblazers, and find innovative solutions to deal with unprecedented challenges. Our annual Trailblazers feature salutes all of you who continue to rewrite your rule books to contend with those challenges and transform them into opportunities. As with every year, though, the 2020 selection shines a spotlight on several individuals whose work over the course of this year has inspired, innovated, educated and of course, entertained. We begin our look at this year's Trailblazers with filmmaker and artist Garrett Bradley.
Unlike their narrative counterparts, documentary filmmakers often have stories of how their films became very different projects than what they had first envisioned. The truth can frequently take twists and turns that can rival even a Hollywood screenwriter's most outlandish imaginings.
But there are other times when the rollercoaster nature of real life can catapult circumstances and situations into the doc-making process that serve to take the original intent behind the film into stratospheric new heights.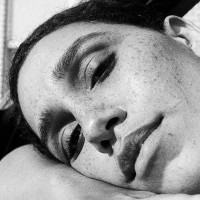 The latter seems to be the case for American filmmaker Garrett Bradley (pictured right). Having thought she had wrapped work on her first feature-length documentary, which was to serve as a present-day exploration of a family's experience in navigating the U.S. incarceration system, her film's key subject handed Bradley a bag containing scores of MiniDV tapes that housed a personal archive of over 100 hours stretching across 18 years. But rather than transforming the film into a completely different project than intended, Bradley found sifting through the tapes and weaving their contents into her current footage served to reinforce the themes of the film, while providing a perfect opportunity to explore them in a non-linear fashion, released from the constraints of beginning, middle and end.
The end result, Time, debuted at the Sundance Film Festival in January and netted a cool US$5 million price tag from Amazon Prime Video as well as the best director honor in the U.S. documentary competition at the Park City fest. The accolades continue for the film and for Bradley, whose work straddles non-fiction, narrative and experimental genres, and whose artistry allows her to create not only across mediums but across platforms as well — from Netflix and Amazon to the Whitney Biennial and the Museum of Modern Art.
Here, Bradley talks with Realscreen about her approach to documentary filmmaking, the process of melding the present moment with the past, and a little bit about what the future holds for her as a filmmaker.