Truly, the events of 2020 have forced many working in the unscripted and non-fiction screen content industry to act as trailblazers, and find innovative solutions to deal with unprecedented challenges. Our annual Trailblazers feature salutes all of you who continue to rewrite your rule books to contend with those challenges and transform them into opportunities. As with every year, though, the 2020 selection shines a spotlight on several individuals whose work over the course of this year has inspired, innovated, educated and of course, entertained. We continue our look at this year's Trailblazers with TLC's president and general manager, Howard Lee.
Amid the seemingly relentless waves of bad news washing over us in 2020, a new term entered the lexicon: doomscrolling. It denotes the act of scrolling through pessimistic story after pessimistic story in your news feed of choice, pummelling whatever optimism you may have left at your disposal into a tattered, tired pulp.
For cable network executives, the act of doomscrolling isn't merely relegated to news about upward surges of the COVID-19 pandemic. It can also encompass daily scans of the trades and the myriad stories bemoaning the downward ratings trends befalling many cable nets these days, the curse of cord-cutting, and the current, significant shifting of resources from the linear broadcasting model to streaming.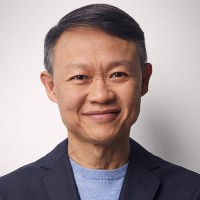 However, even in the midst of all the tumult that 2020 had to offer, a select few cable nets have had cause for celebration in terms of their performance — with Discovery-owned TLC perhaps topping that list. Under the oversight of president and general manager Howard Lee, the network has retained the top spot in ad-supported cable in the female 18-49 and 25-54 demos, pulling in single to double-digit ratings growth four nights of the week in the third quarter of the year.
Then there's the matter of the most successful franchise currently on cable — 90 Day Fiancé, produced by Sharp Entertainment — and its continued expansion during the COVID-19 crisis with a popular self-shot iteration, 90 Day Fiancé: Self Quarantined and another spin-off, Darcey and Stacey, emerging as the top freshman series on cable in 2020.
Here, Lee talks about the joys in setting trends with programming while defying the falling ratings trend engulfing the cable business today, his take on how the pandemic is impacting his programming and the industry at large, and what to expect from Discovery+'s lifestyle content offerings.
The first installment of Realscreen's Trailblazers for 2020, featuring filmmaker Garrett Bradley, can be seen here.