Before March of last year, the early days of the COVID-19 pandemic marked a strange, murky period for those in the film festival industry. Internationally, government policies to attempt to contain the virus were taking shape and plans were still being made by festival organizers around the globe to attempt to conduct business as usual, and welcome hordes of filmmakers and film lovers to their celebrations of the best of the medium.
But on March 11, the World Health Organization declared the novel coronavirus a global pandemic, and one by one, each festival team had to reimagine how to bring the experience online — if it was even possible.
As told to Daniele Alcinii in a feature for Realscreen's May/June 2020 issue, the festivals that were next in the calendar following the initial spate of annual confabs — Sundance and the Berinale took place in the first two months of the year, before the WHO declaration — scrambled to assess their situations. In the case of Copenhagen's CPH:DOX, which pivoted to online days before they were set to open their doors to thousands of attendees, cancelling wasn't seen as an option.
"I remember the moment when I thought that if we didn't go for it, my team and I would suffer in an almost unrepairable way but the film communities in a much deeper sense," CPH:DOX founder and director Tine Fischer told Realscreen. "We knew that all spring and summer festivals most likely would have to cancel. We needed to make it happen. We needed to bring people together in a new way."
In the end, they did, and so did myriad other festivals around the world. While some had no option but to cancel, others such as Tribeca and SXSW reconfigured to allow for buyers to still screen potential acquisitions, and for filmmakers to still present their works to online audiences through other platforms.
As we begin 2021, glimmers of hope for a return to theatrical exhibition are present in the form of international vaccine roll-outs, but those are countered by the current state of affairs — rising case numbers in many countries around the world, and new lockdown restrictions imposed. To honor the trailblazing efforts of the film festival industry as a whole, for our final Trailblazers 2020 feature, Realscreen talked to three festival directors — Tribeca's Cara Cusumanno, Sheffield Doc/Fest's Cintia Gil, and DOC NYC's Thom Powers — to get their thoughts on overcoming the challenges of the past year, and what opportunities might emerge this year as a result.
RS: This has certainly been a year unlike any other and has, for better or for worse, changed our notions of what film festivals and conferences can be. When, in the course of the year, did it become apparent that you'd need to reimagine what your festival is, and how long did it take to arrive upon the final model?

Thom Powers: The year of 2020 should be analyzed not only for how we dealt with COVID-19, but also the historic reckoning with racism. As a white co-founder of a festival, I'd say COVID-19 was the easy one. By April, I felt clear that DOC NYC's November festival could follow the online model led by CPH:DOX. For me, the June street protests proved more difficult in confronting my own blind spots and grappling with ideas of white supremacy and de-colonizing. The trigger was Black Lives Matters, but that gave momentum for questions of representation for many communities — Asian, Indigenous, Latinx, people with disabilities and others. Our goals for 2020 were not only to reinvent the festival by moving online, but also to better serve a broader range of people.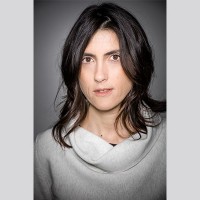 Cintia Gil: By mid-March, we understood we would have to change our plans, that a physical festival as the ones previously held by Sheffield Doc/Fest would not be possible in 2020. We gave ourselves a couple of weeks to define a new model for the festival, before announcing it in the last days of March. In that period, we talked to our funders and stakeholders and built a project that safeguarded the main aspects of our mission: to support the industry, to give visibility to outstanding films that would benefit from our international platform, and to stand for the physical cinema-going experience with our local audiences. [Sheffield Doc/Fest did present some films as physical screenings, following COVID-19 protocols]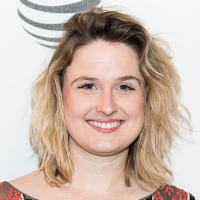 Cara Cusumano: Everything happened very quickly for us as we were among the first events to be affected. A matter of days before we announced the festival [being] postponed, we were moving forward as planned and believed we would be having an in-person festival in April. But within hours on March 13th, Madison Square Garden and Broadway had both suspended operations and Governor Cuomo announced a ban on gatherings of over 500 people and we were unable to move forward as planned. We notified the filmmakers and festival partners, took a breath, and immediately began planning for what Tribeca 2020 would look like instead.
Three weeks later on April 3rd we announced a virtual program, the first of its kind in 2020 which brought 5 of our programs online: Tribeca Immersive Cinema360, NOW Creators Market, Tribeca X a film screening library for press & industry, and our Jury awards program. At the same time we partnered with 20 other film festivals for the free global We Are One film festival event on YouTube which we announced on April 27th and ran May 29-June 7, and began planning for a nationwide program of summer drive-in events. We also were thinking about what was next for the 2020 selected films and have announced they will be integrated into the 2021 festival.
Waiting to return to normal is a losing strategy. The lesson of 2020 is we can do better than normal.
RS: What learnings or 'best practices' have emerged through the necessity of running a virtual event, what do you see in the cards for the 2021 edition of your festival, and can you see the new methods of working impacting the festival industry beyond 2021?
CC: I think virtual is here to stay. Particularly for markets and meeting-focused events, the ease of access is so clear and events can reach a much wider group of attendees virtually. I myself ended up attending more "festivals" this fall than I would have in a pre-pandemic era because the cost and time commitment was so much more manageable. I was able to include more events in my schedule and therefore connect with more work and more filmmakers. It is in the best interest of everyone in the industry to cultivate this new tool in the service of storytellers.
Similarly, viewers have now been introduced to the virtual festival experience, and this can be a huge opportunity to grow the audience for independent and documentary film. To this end Tribeca has launched a virtual program as a new permanent section of the festival, where filmmakers looking for an online premiere can submit directly to this new virtual vertical. Tribeca will then curate a selection and provide them with the same eventized moment around their online premiere that we have provided to theatrically premiering films for the past 20 years.
More broadly, I would say that 2020 has renewed our spirit of innovation. We've been reminded that we don't have to do things a certain way because that's how that's always been done. Everything is on the table, and I think there is an appetite for creativity among festivals, filmmakers, and audiences that will be fun to explore in 2021 and beyond.
CG: This year was a massive learning curve for us. Programming for online is definitely very different from programming for a physical festival. Now we will look at building a hybrid model, which is yet something different. There are quite a few aspects that are new considerations for us: digital platforms and how we can build a sense of community through them, digital safety, and new forms of reaching audiences and industry across the globe. We worked this year with other platforms, such as DA Films, Mubi and BFI Player, and that seems to be a good complement to our festival. There is also an important learning that seems quite evident: serendipity is much harder online. The possibility of meeting an industry colleague and setting new collaborations becomes quite dependent on controlled environments, and that is something we want to think about.
I do not know what will happen beyond 2021. I can imagine that the digital aspect of our festival may continue, but that is speculation. I think the most striking dimension of this crisis we're going through is that we need to introduce unpredictability as a core element in our decision making and our plans for the future. That forces us to be flexible but also to be more clear about what is most important for us and for our mission. I am quite certain that, with or without the digital, Sheffield Doc/Fest will stand for the physical cinema and the importance of coming together to celebrate film and arts.
RS: How do you think the pandemic will impact the documentary genre in general, and specifically the festival business? How can festivals ensure that they provide a unique venue for filmmakers, buyers and viewers to experience the work, and do business?
TP: Both pandemics exposed in 2020 — COVID-19 and institutional racism — demand our attention. Looking at the world of documentary, the response to COVID-19 with companies restarting production has been swift. But action to diversify the top ranks of funding and distribution has been slow. I appreciate how challenging it can be to re-allocate resources during a time of economic austerity. But we can't let COVID-19 overshadow the need to build a more equitable industry.
For festivals, the financial upheavals will be significant in loss of sponsors, donors and other revenue. Innovation is essential. Waiting to return to normal is a losing strategy. The lesson of 2020 is we can do better than normal.