Abby Greensfelder's Everywoman Studios has attached award-winning filmmaker Eva Orner (Bikram: Yogi, Guru, Predator) to the premium docuseries Apostate from filmmaker Kelly Sallaway, last year's winner of the Propelle Content Accelerator program.
Further developed with Everywoman and Eva Orner together with Sallaway, the project takes a deep dive into what has been called America's biggest, most powerful and fastest growing cult, the FLDS. Through unprecedented access gained by Sallaway, the story will be told through those that recently left the FLDS including the 65th wife of the polygamist sect's leader, Warren Jeffs, who has dedicated her life to helping others escape.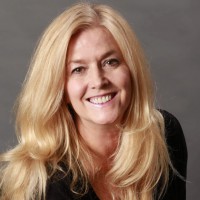 Veteran TV and film producer Sallaway (pictured, left) is executive producing the project, with Orner boarding as director and EP.
"Everywoman Studios is thrilled to be working with Kelly and Eva on this project," said Greensfelder (pictured), founder and CEO of Everywoman Studios, in a statement. "Kelly has worked tirelessly to establish a trusting rapport with the subjects in Apostate, and thus, enabled a distinctively female-focused lens. Eva's unique perspective has elevated both the project itself, and the experience for all of us working on Apostate. I am so excited to see the Propelle mission take flight."
The project was unveiled late last year as the winner for the inaugural year of the Propelle program. The initiative, a partnership between Everywoman Studios and Realscreen, aims to bring more female creators into the non-fiction ecosystem and create content with and from more diverse voices.
The program is currently accepting applications for this year's edition, with a new team of mentors selected to work with Propelle finalists. This year's Propelle mentors are: Kim Woodard (co-founder and president, Lucky 8 TV); Aisha Corpas Wynn (EP, VP of alternative programming, Macro TV Studios); Raeshem Nijhon (founder and EP, Culture House); and Sharon Levy (chief content officer, Endemol Shine North America).
The deadline for applications is Friday, March 19 at 11:59pm ET. For more information on how to apply, click here.