Once again, Realscreen is examining the ever-changing streaming landscape with this multi-part series, which will profile various players in the SVOD and AVOD space, from the household names to the emerging niche outlets, and with info ranging from key personnel to recent and upcoming commissions, to rights and distribution info.
WATERBEAR NETWORK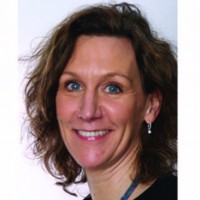 Who's there:
Ellen Windemuth — CEO (pictured)
Andrea Walji — Head of content and production
What's the story?:
Backed by ZDF Enterprises and Off the Fence, WaterBear Network launched last December with a collection of content meant to empower its members to take direct action in supporting NGOs.
With more than 80 non-profit organizations now on board, WaterBear Network aims to facilitate awareness, education and action through a catalog of award-winning documentaries, original content and live streaming content.
The free service launched live in eight countries, including the Netherlands, U.S., Canada, the UK, Ireland, South Africa, Australia and New Zealand.
Notable commissions in 2020:
Africa's Hidden Seaforest (a WaterBear Original), Not A Pet (a WaterBear Original series), So Hot Right Now (a WaterBear Original series)
What's on for 2021:
Climate of Change, Sonic Forest, Last Call at the Oasis, Misconception, A Place at the Table, Watson, The Price of Free, Chicago 10
What they're looking for:
"We are looking for character-driven, inspirational and authentic stories, with the United Nations' Sustainable Development Goals at their heart. Our stories ideally are solutions-based with calls to action for the viewer to get involved."
Rights:
"For acquisitions we look for a non-exclusive license for a set period of time so that the filmmakers retain their IP and can still monetize on other platforms."
(By Jillian Morgan, with files from Daniele Alcinii)
TRUE ROYALTY TV
Who's there:
Gregor Angus (Co-Founder and CEO)
Nick Bullen (Co-Founder and Editor in Chief)
Edward Mason (Co-Founder, Strategy)
James Campbell (FD)
What's the story?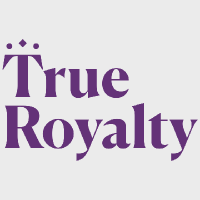 Launching in 2018, True Royalty TV bills itself as "the first and only on demand platform dedicated to the subject of royalty." Its co-founders come from myriad media backgrounds: Angus hails from digital media and marketing, Bullen is also the founder of UK indie prodco Spun Gold, and Mason has extensive experience in strategy and marketing.
The service is available on Apple and Android mobile and tablet and desktop computer. On TV sets it can be streamed via Apple TV, Amazon Fire TV, or cast from mobile devices to TV via Google Chromecast.
In February 2019 it went live on Comcast Xfinity, giving access to 22 million households in the U.S.
Notable commissions in 2020:
Prince William: Monarch in the Making
The Rise and fall of the Spanish King
The Royal Beat (series)
What's on for 2021:
Documentaries and seasons in 2021 will focus on the 10th anniversary of the marriage of the Duke and Duchess of Cambridge, the 100th birthday of Prince Phillip, the Queen's 95th birthday, what would have been Princess Diana's 60th birthday and developments in the story of Meghan and Harry.
What do they want?:
"We are on the lookout for fascinating, newsworthy royal-themed content from the UK and around the world, providing new insights into great historical and contemporary royal stories, the homes and lifestyles of those who move in royal circles, and other entertaining and informative documentaries about royalty around the world, not just the British royal family.
"These can be one-off documentaries or series, original acquisitions, premieres for new territories where the content has not been seen previously and targeted original commissions from producers."
Budgets:
"Our budgets are broadly in line with other broadcasters and platforms."
Rights:
"Ideally, we look for exclusive global rights or for our key territories (U.S., UK, Canada, Ireland,
Australia and New Zealand). However, we have a flexible approach as part of building our IP ownership position."
Subscription fees:
(annual/monthly)
U.S. $5.99/$59.99
Canada $6.99/$69.99
UK: £4.99/£49.99
Australia: $6.99/69.99
Ireland: €5.99/€59.99
New Zealand: $6.99/$69.99
(By Jillian Morgan, with files from Barry Walsh)