Once again, Realscreen is examining the ever-changing streaming landscape with this multi-part series, which will profile various players in the SVOD and AVOD space, from the household names to the emerging niche outlets, and with info ranging from key personnel to recent and upcoming commissions, to rights and distribution info.
YOUTUBE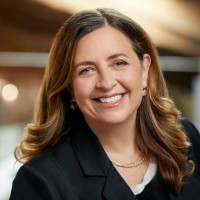 Who's there?
Susanne Daniels (pictured), Global Head of Original Content at YouTube
Alex Piper, Head of Unscripted for YouTube Originals
Nadine Zylstra, Head of Family, Learning and Impact for YouTube Originals
Kimberly Rach, Global Head of Production for YouTube Originals
What are they looking for?
"YouTube Originals looks to partner with YouTube Creators, musicians, and artists to tell authentic and dynamic stories centered on music, personalities, learning, and families." The global video platform, which moved towards a predominantly AVOD model for its Originals content in 2019, is currently looking at all formats from feature docs, live events to arc or stand alone series, with an emphasis on "creative that feels timely, relevant, buzzy, and has a connection with the YouTube audience."
Producers should also aim to explore the potential to use the interactivity YouTube content can offer, with elements such as live polling, donation buttons, superchat, and premiere functionality.
The Originals team is also keen to see tentpole ideas that showcase universal and global themes that take advantage of YouTube's global reach.
Key projects for 2021:
(with synopses provided by YouTube)
Demi Lovato: Dancing with the Devil
"A powerful four-part docuseries exploring every aspect that led to Lovato's nearly fatal overdose in 2018, and her awakenings in the aftermath."
Glad You Asked S2
"An ensemble-led exploration of topics driven by our curiosity about the world around us." (from Vox Media Studios, premieres March 30)
K-Pop Evolution
"From Emmy and Peabody Award winning Banger Films, this docuseries reveals the past, present, and future of the global music phenomenon and $10 billion global industry, K-Pop." (premieres March 31)
Create Together S2
"Joseph Gordon-Levitt again invites people from all over the world to come together and create art, music, mini-docs, short films and more." (Premieres April 22)
Retro Tech S2
"YouTube creator Marques Brownlee will explore the technological promises of the past." (From Vox Media Studios, premiering in April)
Supreme Courts (w/t)
"In this special from the #YouTubeBlack Voices Fund, rapper and basketball lover Quavo explores new cities and communities around the country through the lens of famous local streetball courts." (From Critical Content, premiering this summer)
Bear Witness, Take Action
"New installments have been ordered for this series, a conversation aiming to unite and inspire YouTube's global community to take action for racial justice and protect Black lives featuring YouTube creators, artists, influential public figures and prominent activist voices." (premiering this summer)
Could You Survive The Movies?
"Hosted by YouTube Creator Jake Roper, the second season of the Daytime Emmy Award-winning series explores the magic and science behind blockbuster movies including Titanic, A Quiet Place, Harry Potter and more." (From Ample Entertainment, premiering this summer)
Untitled Alicia Keys project
"A new intimate docuseries with Grammy Award-winning singer-songwriter, producer, New York Times best selling author and entrepreneur Alicia Keys." (From Westbrook Media, coming later this year)
Untitled Interactive Special with Markiplier
"His first special, A Heist With Markiplier, allowed viewers to control their favorite YouTube Gamer's life-or-death decisions in a classic museum heist and currently has over 27 million views." (From Markiplier and Rooster Teeth Studios, premiering later this year)
If I Could Tell You Just One Thing
"This new four-part series out of the UK features YouTube star Patricia Bright in conversation with some of the world's most inspirational women about the stories and experiences that have shaped their own lives." (From HiddenLight Productions, premiering later this year)