Once again, Realscreen is examining the ever-changing streaming landscape with this multi-part series, which profiles various players in the SVOD and AVOD space, from the household names to the emerging niche outlets, and with info ranging from key personnel to recent and upcoming commissions, to rights and distribution info.
HBO MAX
Who's there?: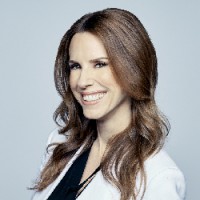 "I head up HBO Max's unscripted team as Executive Vice President, Non-Fiction & Live-Action Family, reporting to Casey Bloys, Chief Content Officer, HBO and HBO Max, and Sarah Aubrey, Head of Original Content, HBO Max," says Jennifer O'Connell (pictured). "Lizzie Fox, SVP, and Rebecca Quinn, SVP manage a group of talented executives including Julie St. Aubin, Casey Meurer, Nichole Roberts and Jihoon Zun."
Notable non-fiction/unscripted for 2021:
"In addition to the highly anticipated Friends Reunion Special, we are looking forward to premiering a six-part documentary series on Nicki Minaj, following the megastar's professional and personal life, navigating highs and lows in her stratospheric rise to fame and her journey to motherhood. We're also taking a look at how Mark Wahlberg manages his diverse businesses in the docuseries Wahl Street.
"In the realm of competition series, we just dropped Baketopia [B17 Entertainment], a baking competition series that takes place in a larger-than-life baking wonderland. Next, we have Big Shot with Bethenny [MGM Television, B Real Productions and Evolution], where the next generation of business moguls compete for a chance to be second-in-command to business tycoon and Skinnygirl founder Bethenny Frankel, and Ellen's Next Great Designer, with design aficionado Ellen DeGeneres giving forward-thinking designers the chance to push their creativity to the limit, both premiering in April. I'm also looking forward to The Hype [Scout Productions], a competition series that's set in the colliding worlds of streetwear, business and culture with hip hop superstar and fashion trendsetter Offset, and Tattletales [Fremantle and Sweet July Productions], a celebrity-driven comedy game show that's hosted and executive produced by Ayesha and Stephen Curry.
"We also can't wait for Generation Hustle, Alex Gibney's 10-part series with CNN Original Studios about the lengths young people will go to for fame, fortune and power; and LFG, a no-holds-barred, inside account of the U.S. women's national team's ongoing fight for equal pay, with CNN Films.
O'Connell also cites second seasons of Selena + Chef, which debuted in January, and more episodes of Legendary, Full Bloom and 12 Dates of Christmas.
What they're looking for:
"As a general rule, HBO Max tackles most of the popular genres of non-fiction but with a twist that makes it our own — always with a sensibility that's unconventional and a goal of being socially relevant," says O'Connell. "We especially like to be creative and experimental with a wink at the camera."
More info:
Launched in May of 2020, the WarnerMedia-owned streaming service will make its debut outside of the U.S. in June, with launches slated for Latin America and the Caribbean. Also set to launch in June: an AVOD version of HBO Max, expected to cost for subscribers than the US$14.99 monthly subscription fee charged for the SVOD service.
(With files from Barry Walsh)