After news broke that American track and field coach Alberto Salazar was banned from the sport, one piece of the story specifically caught the attention of filmmaker Paul Kemp.
Salazar (pictured) was renowned and respected, backed by the biggest brand in sports in Nike. But what was so strange about his ban for alleged doping offences, to Kemp (pictured), was that none of his athletes ever tested positive for banned substances.
"How do you get banned from a sport when none of your athletes do?" Kemp (below) asked.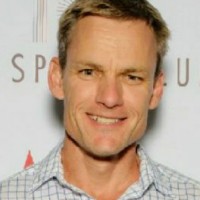 "My goal as the director was to cold call those involved, and ask that question," he tells Realscreen. "I was a former national level runner myself, so I think that set many people at ease. I think most realized I came into this story with an open mind."
Kemp's new documentary, Nike's Big Bet: Alberto Salazar and the Fine Line of Sport, will play at the Hot Docs Canadian International Documentary Festival beginning today (April 29). The investigative documentary film was produced by Paul Kemp Productions and Cream Films, in association with Canadian national daily newspaper, Globe and Mail. Kemp served as producer and director, while Corey Russell of Cream Films also served as an executive producer.
Salazar was the coach of Nike's Oregon Project, a high-level program formed in 2001 to develop elite American runners. After the coach was hit with a four-year doping ban in 2019, the project collapsed within a week.
Kemp's new film captures perspectives on the doping scandal from Salazar and Nike, as well as critiques from athletes he's worked with who believe Salazar crossed the line in pursuit of victory, and defense from fans of his such as author Malcolm Gladwell, who penned a widely read piece about Salazar for the New Yorker in 2012.
"Salazar is a very polarizing guy. His training methods are unorthodox, even obsessive. One person in the film refers to him as a 'mad scientist.' I think that is about right," Kemp said.
"But still athletes flocked to him, hoping to stand on the Olympic podium. So the controversy here, weirdly, has been in telling both sides of the Salazar story."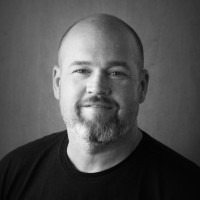 Russell (pictured right) said his background in sports documentaries meant Nike's Big Bet was a natural fit for Cream Films. The film explores the world of elite sport and how Nike has affected it Russell said, but its primary focus is squarely on Salazar.
"Most people think Salazar is plain and simply a cheat. But this film explores something deeper about his character that will make you question that assumption, and make you ask about the fine line between fair play and cheating," Russell said.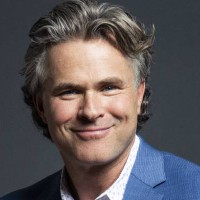 David Brady (left), CEO of Cream Productions, says he hopes buyers and audiences at Hot Docs see the film as a villain or hero story featuring a character who transcends sports. The film has been picked up in 15 countries already, Brady said, with the next big push coming in the U.S. market.
Choosing Kemp — whose previous films have included Transformer, The Rise of Jordan Peterson and Village of the Missing — to oversee this look into Salazar's career and the notoriety now surrounding him was an easy call to make, Brady says.
"If you make docs or make factual programming in Canada you know Paul. He has had a huge showcase of work for 20+ years, he has contagious energy and this is a subject matter he knows intimately. A former national level runner, he was a natural fit to partner with on this project," Brady offers.
Watch an exclusive clip of Nike's Big Bet below: