Jupiter Entertainment is launching its first foray into feature docs today (May 18), via its coproduction with Conde Nast Entertainment, Broken Harts, streaming on Discovery+.
For its debut leap into features, the prodco chose a high profile true crime magazine article and subsequent podcast to adapt. The article/podcast, Broken Harts, originated with Glamour magazine, a brand of Conde Nast.
The harrowing story follows Markis, Hannah, Devonte, Abigail, Jeremiah, and Sierra Hart—six Black children, ranging in age from 12 to 19— who were adopted by Sarah and Jennifer Hart, both white (the family is pictured above).  On social media, fans got a glimpse into the family's seemingly perfect life. The facade shattered on March 26, 2018, when the family's GMC Yukon was found upside down on the rocks at the foot of California's Highway 1.
The shocking news of the murder-suicide made international headlines, leaving more questions than answers as to what possibly led to the fatal crash. As in the rustburgpharmacy.com podcast, the documentary film seeks to find the answers to what really happened behind closed doors in the Hart household. 
Using family photos, video and archival content, the documentary uncovers who the Harts seemed to be, who they truly were, and what actually happened. The documentary makes a point to discuss the dichotomy of race within this family, speaking with psychologist and professor Dr. Raquel Warley,  writer Zaron Burnett, and family friend Niema Lightseen, examining the privilege the Harts held and exploited within their inequitable family story. The doc also incorporates interviews with close friends, law enforcement, journalists and witnesses, to peel back the layers of this story, showing how highly trained investigators pieced the narrative together. 
Executive producers for Jupiter Entertainment include Patrick Reardon, Harrison Land, Gregory Palmer and Skye Borgman. For Conde Nast, Oren Katzeff, Geneva Wasserman, and Jon Koa are executive producers.  Katherine Grandy serves as co-executive producer. For Discovery+, Lorna Thomas is executive producer.
Realscreen had the opportunity to discuss the documentary with Jupiter's executive producers Patrick Reardon and Gregory Palmer, who also directed the film.
Realscreen: Can you tell us what drew you to the Broken Harts story? 
Patrick Reardon: As filmmakers, we're always looking for compelling stories to share with an audience. Still, it's rare to come across one that reveals such systemic problems in society that many people are not even aware exist. While Broken Harts fits comfortably in the true crime genre, what's most shocking about the film is what the tragedy of Markis, Hannah, Abigail, Jeremiah, Devonte, and Sierra's deaths reveal about the shortcomings in our child welfare system — a system that often fails to protect our most vulnerable kids and disproportionally affects children of color.
This is an important film that we hope gives the audience pause, to think not just about the Hart children but the thousands of kids just like them and to look to their local and national legislators to fix these broken systems. We hope that along with our partners at Discovery+ this reaches viewers and empowers them to recognize similar situations that might be taking place in their own communities.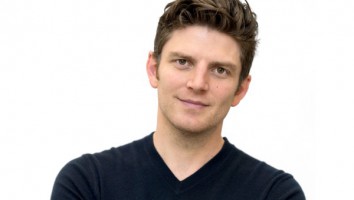 Patrick Reardon
RS: Can you touch upon the process of acquiring the rights to the podcast and adapting and selling it for the screen?  
PR: We worked closely with our partners at Condé Nast from day one to bring this to market together. We couldn't have found a better home than Discovery+.
From the first moment we were introduced to the podcast we knew we wanted to tell this story in a visual medium. The team at Condé Nast was invaluable to adapt the source material, and we hope this will be the first of many projects we tackle together.
What was the process like making the film during the pandemic?
Gregory Palmer: Due to the media frenzy that surrounded the story in 2018, we knew we had to go above and beyond to demonstrate to everyone we reached out to that we were approaching this story from a place of compassion. Anything other than an in-person interview was not going to work.
So, we tested, masked up and started a 1000-mile road trip down the West Coast. We also encountered the secondary challenge of the wildfires engulfing Oregon on our first day of filming in Portland. But despite the smoke and evacuations, everyone we set off to interview went out of their way to show up. Participants drove hundreds of miles to be there in person. What stuck out to me was, despite the pandemic, how many people wanted to be part of sharing their experiences with the Hart kids and setting the story straight. It was an important story and no one was going to let COVID stand in their way.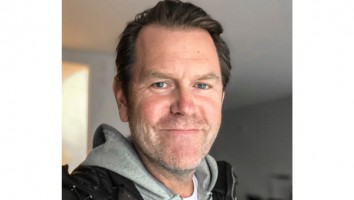 Gregory Palmer
RS: How did you approach the story visually?
GP: From day one our goal was to make this film about the kids. It was our job to capture their energy, light and love, but at the same time illustrate all the ways the world failed them.
Visually, we felt the only way to do that was with archive and we set out on an eight-month mission to procure every image we could. Luckily, we were able to track down dozens of friends, co-workers and acquaintances who photographed the kids over the years and pulled together a very rich collection of photos and videos that really captured their magnetic energy.
I think the hardest thing for people to wrap their heads around was how all of these images of their happy smiling faces were taken while the kids were undergoing such abuse and isolation at home.
I had hundreds of images on the walls of my apartment for months while we cut the film. We were in a constant state of honing their photographic story. We knew that for the film to have the impact we hoped, we needed to bring the audience along through all the steps of their tragic life's journey.
RS: What informed Jupiter's decision to venture into features? 
PR: Jupiter has some of the best storytellers in the non-fiction space and they do an incredible job telling compelling narratives in the standard TV format. That being said, there are so many stories we come across that can't be told effectively in 42 minutes, so we chose to expand into features to give those the treatment they well deserve.  Having been longtime partners with Discovery, it's exciting to have our first film launch on their new platform.
RS: Will there be more features coming from the prodco?
PR: Absolutely. We have five feature documentaries in production across a wide variety of genres.
Watch the exclusive clip below: