BARCROFT STUDIOS (A FUTURE PLC COMPANY)
London | www.barcroftstudios.com
Number of hours produced in 2020: 18 hours, 30 half-hours, 120 digital episodes across various series ranging from two to eight minutes
Number of employees: 80 plus freelancers
Recent projects: Frontline Heroes (pictured), Mind Yourself (Snapchat); Amazing Interiors (Netflix); The Day the Dinosaurs Died (BBC2)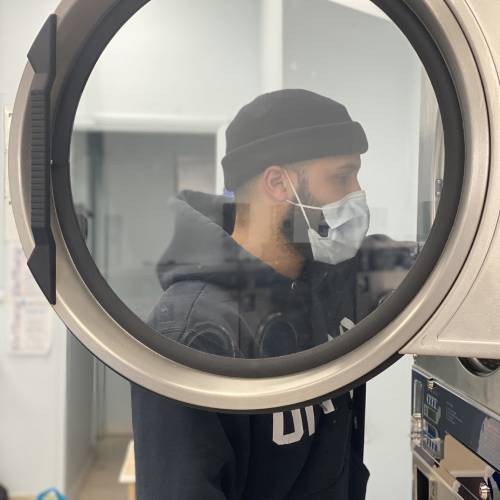 Founded by Sam Barcroft in 2003, Barcroft Studios was early out of the gate when it came to recognizing the value and reach of online video. Beginning as a news agency, the production outfit gained visibility through embracing digital publishing and creating niche channels that would attract millions of views. That is still a significant portion of its business, with 500 million views per month for Barcroft content via social media and its own factual channel, truly.
But as the company's reputation for sharp, zeitgeist-tapping content grew, so did its client base, which now ranges from Netflix and Snapchat to PSBs such as the BBC, Channel 4 and Channel 5, and cable nets including Discovery.
Acquired by global specialist mediaco Future plc in late 2019, the company has undergone significant shifts in leadership over the past year, with John Farrar, Nerd TV co-founder and former creative director at Barcroft, taking the post of chief creative officer, and longtime Barcroft exec Alex Morris exiting the post, and the company. Morris took the CCO role after founder Sam Barcroft and COO Caspar Norris departed from the prodco in September. Katie O'Reilly is the company's current operations director.
Even with all the change, and the unique demands of working through a pandemic, the production outfit is still making strides, touted by execs nominating them for the Global 100 as "best on class partners at the forefront of mobile and short-form storytelling" and "incredible partners through what has been an extremely difficult year." Barry Walsh
LABEL1
London, Bristol | www.label1.tv
Recent projects: Hospital (seasons six and seven, BBC2); Five Guys a Week (Channel 4); Monkman and Seagull's Genius Adventures (BBC2); Hospital: Fighting COVID-19 (BBC2)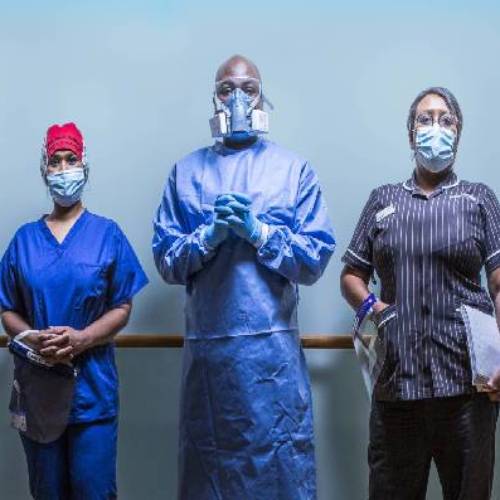 Hospital (pictured), the first major project to emerge from London-headquartered Label1 in 2017, put the prodco led by former Channel 4 deputy head of documentaries Simon Dickson and Lorraine Charker-Phillips firmly on the map. The fixed-rig series' gritty, no-holds-barred look at life and work in British hospitals racked up respectable ratings and rave reviews from the onset, with the Daily Telegraph positing that it "could pass for a top drawer medical drama."
And then, in 2020, the drama intensified with the arrival of the COVID-19 pandemic. Undaunted, Label1 took its cameras into the thick of activity at the Royal Free London hospital for a two-part special, Hospital: Fighting COVID-19, that garnered effusive praise, including a five-star review from the Telegraph and the New Statesman proclaiming the two-parter should "win all the prizes, and everyone in Britain should have to watch them, by law." Nominations for a BAFTA award and an RTS award followed.
Label1 also demonstrated in 2020 that it had range outside of hospital walls, with the success of C4 dating format Five Guys a Week, which brings five suitors into the house of one single woman over the span of a week, as she decides which, if any, deserves further investigation. The Guardian called it "highly entertaining" and the "perfect program for troubled times." The format, shopped internationally by Fremantle which has a minority stake in the prodco, is already on the air in Denmark and adaptations are on the way for Canada, Finland and Norway. BW
PLIMSOLL PRODUCTIONS
Bristol | www.plimsollproductions.com
Number of hours produced in 2020: 65
Number of employees: Up to 400, including freelance workers
Recent projects: Tiny World (Apple); Night on Earth (Netflix); Malika the Lion Queen (Fox); John Bishop's Great Whale Rescue (ITV).
Upcoming projects: Meet the Meerkats (Discovery+); Handmade: Britain's Best Woodworker (Channel 4); My Unique B&B (BBC); Unannounced projects for ABC, Apple and Disney+.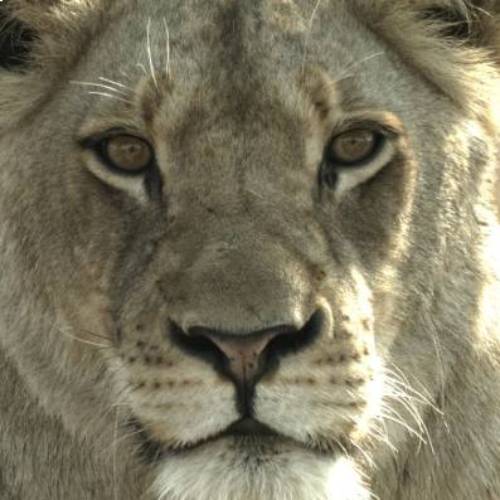 Less than a decade old, having been founded in 2013, Bristol-based Plimsoll Productions has already grown into one of the largest independent TV production companies in the United Kingdom. The company, with offices in Bristol, Cardiff and Los Angeles, now distributes projects to more than 50 countries around the world, and its content is broadcast across more than 70 international territories.
Plimsoll, led by chief executive Grant Mansfield, began scaling up further at the end of 2020, benefiting from Lloyds Banking Group investing in the indie prodco, and acquiring a full stake in specialist distributor Magnify Media.
In recent years, Plimsoll has primarily made a name for itself for its natural history programs including the recent documentary Malika the Lion Queen (pictured) about a lioness in South Africa's Kruger National Park, which also marked U.S. broadcast net Fox's first major foray into natural history, and series such as Night on Earth for Netflix and Tiny World on Apple.
Late in 2020, Bristol mayor Jonathan Rees joined the board of the prodco, in order to provide strategic advice on areas such as such as commercial opportunities, talent, diversity and sustainability. In a statement regarding his appointment to the board, Rees said he was "very impressed by the company's commitment to inclusion, opening the doors of opportunity to talent from a wider range of backgrounds. It's the commitment to excellence, success and values that I believe makes Plimsoll such a stand-out company." Andrew Jeffrey, BW
PULSE FILMS
Bristol | www.pulsefilms.com
Recent productions: The Disappearance of Madeleine McCann, Bikram: Yogi, Guru, Predator (Netflix); The Beastie Boys Story (Apple TV+); The Case that Died With Her (Oxygen); Inside Misguided (C4)
Upcoming in 2021: The Prodigy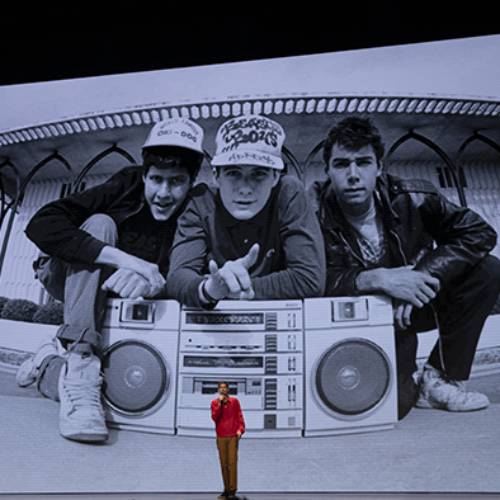 Founded in 2005 by Thomas Benski and Marisa Clifford, and with outposts in Los Angeles, New York, Paris, Berlin and Milan, London-headquartered Pulse Films has established an international reputation as a purveyor of stylish, topical content across genres and disciplines, with its hands in scripted, non-fiction, commercials and music video work. In the company's words, it's "dedicated to creating moments of culture through storytelling."
Non-fiction projects fulfilling that aim over the past couple of years have included The Disappearance of Madeleine McCann and Bikram: Yogi, Guru, Predator for Netflix — both of which created substantial buzz upon their releases in 2019. Teaming with director Spike Jonze, the company crafted a definitive documentary on New York hip hop icons the Beastie Boys for Apple TV+, Beastie Boys Story (pictured), which received five Primetime Emmy Award nominations. The Emmy noms followed a win for the company in 2019 at the News and Doc Emmy Awards for Trophy, which snagged the prize for best nature documentary.
With Vice Media acquiring a stake in 2016, Pulse's performance across genres — including a hit in scripted series Gangs of London for Sky Atlantic — has made it a key revenue driver for that company. On the way: an anticipated doc on British band The Prodigy, helmed by Paul Dugdale. BW
RAW (an All3Media company)
London | www.raw.co.uk
Number of employees: 130
Number of hours produced in 2020: 109
Recent productions: Fear City: New York vs The Mafia, The Ripper (Netflix); Gold Rush (Discovery); Heathrow: Britain's Busiest Airport (ITV); Stanley Tucci: Searching for Italy, The Lost Sons (CNN)
Upcoming productions: Nilsen (w/t, Netflix); Our Family And Autism (BBC1)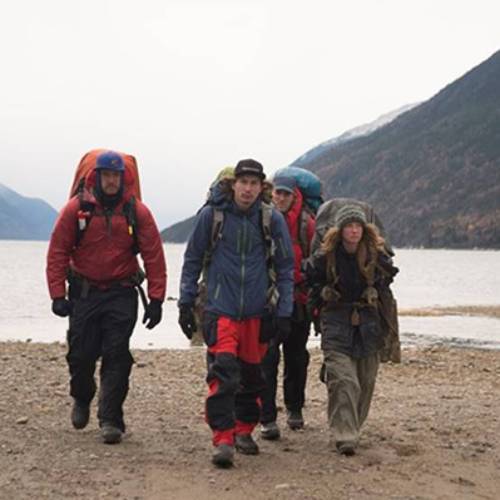 A frequent entry into our annual Global 100, Raw (formerly Raw TV) had yet another noteworthy year in 2020 as it continued to craft a compelling range of content for platforms internationally. Its gripping docuseries on the Luka Magnotta saga, Don't F*** with Cats: Hunting an Internet Killer, garnered rave reviews and multiple awards, including an Emmy and a BAFTA.
Meanwhile, its long-running hit series for Discovery, Gold Rush (pictured), continued into season 11 even with travel restrictions caused by the pandemic playing havoc with the production process, yet ultimately becoming part of the storyline.
Raw also recently premiered two highly touted series for CNN:  a travelogue of Italy featuring actor Stanley Tucci, and feature doc The Lost Sons, another exploration of mystery and intrigue within a family from the team behind Three Identical Strangers, this time directed by Ursula Macfarlane. BW
OTHER UK GLOBAL 100 COMPANIES
72 Films
London | www.72films.com
All or Nothing: Tottenham Hotspur; Crime and Punishment
Arrow International Media
London | www.arrowintmedia.com
Searching for Cleopatra; Mind of a Monster
Blink Films
London | www.blinkfilmsuk.com
Meet the Chimps; Diana: The Truth Behind the Interview
Dragonfly (a Banijay company)
London | www.dragonfly.tv
Life and Birth; Ambulance
Firecracker Films (a Tinopolis company)
London | www.firecrackerfilms.com
Emma Willis: Delivering Babies; Stacey Dooley Sleeps Over
Icon Films
Bristol | www.iconfilms.co.uk
Mysteries of the Deep; Savage Kingdom
KEO Films
London | www.keofilms.com
Once Upon a Time in Iraq; Best Home Cook
Lightbox
London | www.lightboxent.com
Yusuf Hawkins: Storm Over Brooklyn; Tina
Lion Television (an All3Media company)
London | www.liontv.com
Homes Under the Hammer; Offended by Irvine Welsh
Love Productions (a Sky company)
London | www.loveproductions.co.uk
The Great British Bake Off; Bake Off: The Professionals
Minnow Films
London | www.minnowfilms.co.uk
The Diana Interview: Revenge of a Princess; SAS: Who Dares Wins
Nutopia
London | www.nutopia.com
The World According to Jeff Goldblum; A World of Calm
Rogan Productions
London | roganproductions.co.uk
Putin: A Russian Spy Story; Diana: The Interview that Shocked the World
Silverback Films (an All3Media company)
Bristol | www.silverbackfilms.tv
A Perfect Planet; David Attenborough: A Life On Our Planet
Studio Lambert (an All3Media company)
London | www.studiolambert.com
Race Across the World; The Circle; Gogglebox
Swan Films
London | www.swanfilms.tv
Grayson's Art Club; The Last Igloo
Talkback (a Fremantle company)
London | www.talkbackproductions.tv
Too Hot to Handle; Harry's Heroes: The Full English
Twofour (an All3Media company)
London | www.twofour.co.uk
Real Marigold Hotel; Win the Wilderness: Alaska
Wall to Wall (a WBITVP company)
London | www.walltowall.co.uk
Long Lost Family; Narco Wars, Becoming You
HONORABLE MENTIONS FOR THE UK
Atlantic Productions
London | www.atlanticproductions.tv
Belsen: Our Story; Expedition Deep Ocean
Bandicoot TV (an Argonon company)
Glasgow | www.bandicoot.tv
The Masked Singer
BBC Studios (a BBC company)
London | www.bbcstudios.com
Top Gear; Animal Impossible
Brook Lapping Productions (a Zinc Media company)
London | www.brooklapping.com
The Hunt for Gaddafi's Billions
CPL Productions (a Red Arrow Studios company)
London | www.cplproductions.co.uk
Married at First Sight UK, Quizness
The Garden (an ITV company)
London | www.thegarden.tv
24 Hours in Police Custody; 24 Hours in A&E
ITN Productions
London | www.itnproductions.co.uk
History 101; Harry and Meghan: A Royal Crisis
Mentorn Media (a Tinopolis company)
London | www.mentorn.tv
Traffic Cops
Naked TV (a Fremantle company)
London | www.nkdtv.com
100% Hotter
October Films
London | www.octoberfilms.co.uk
First Ladies; London Zoo: An Extraordinary Year
RDF Television (a Banijay company)
London, Bristol | www.rdftelevision.com
12 Puppies and Us; Lightning
Ricochet (a WBITVP company)
London | www.ricochet.co.uk
Repair Shop, Food Unwrapped
Shine TV (a Banijay company)
London | www.shine.tv
MasterChef, Hunted
Spun Gold TV
London | www.spungoldtv.com
Inside Monaco; Secrets of the Royals: Inside the Crown
Tuesday's Child
London | www.tuesdayschild.tv
Lego Masters, Killer Camp
Twenty Twenty Television (a WBITVP company)
A House Through Time; The Choir: Singing for Britain
Windfall Films (an Argonon company)
London | www.windfallfilms.com