The second edition of Realscreen Live came to a close June 11 after an expanded five days of keynotes and panels with leading executives from across the unscripted industry.
Sessions covered a range of topics from the new wave of M&As to unscripted's growing roster of A-list talent; how COVID-19 is reshaping the workplace; co-viewing; and impactful reality programming.
This year's agenda also featured a keynote with Rob Wade, president of alternative entertainment and specials at Fox Entertainment, moderated by Deadline Hollywood TV editor, Peter White; and a conversation between OWN: Oprah Winfrey Network president Tina Perry and NPR TV critic Eric Deggans.
Below, Realscreen rounds up a few more highlights from this year's event.
NFTs, IP & U

In a session moderated by Variety international editor and former Realscreen news editor Manori Ravindran, a panel of industry experts delved into the world of NFTs (non-fungible tokens).
Tom Bilyeu, CEO and co-founder, Impact Theory Studios; Alec Shankman, co-managing partner, A3 Artists Agency; Jonathan Skogmo, CEO, Jukin Media; and investor Sophie Watts convened virtually to discuss why anyone in the business of creating and distributing IP should be looking to the technological innovation not only as a potential revenue stream and funding source, but just maybe, as the future of distribution itself.
"Just think about it as another monetization window in this IP space," Jukin's Skogmo said. "If you are a media owner or artist, this is a monetization opportunity."
Still, for the unscripted production community, panelists admitted the technology is in its infancy.
"A strategy that likely will play out quite well is the launch of intellectual property as an NFT, where you can then build a community around it, build value around it, get hype going," A3 Artists Agency's Shankman noted. "And then from there, as you reach some sort of critical mass or general zeitgeist understanding of the characters or the idea or the concept, you can build that into any type of entertainment property — be it an unscripted property, a film, a TV series, animation, comic books, merch, whatever the case might be. We're just starting to see intellectual property get introduced this way, and over the course of the next couple years, there's going to be a lot of big businesses built off of it."
Impact Theory Studios' Bilyeu said that transformation will be accelerated as younger talent enters the industry.
"It will take the old players to be supplanted by the young upstarts that roll up in a digital first world," he said.
NFTs and the world of crypto will disrupt the media and entertainment business over the next 10 to 20 years, Skogmo said.
"We are just in the very early days, the very first inning, of what's going on. If you look back at history and how the world's changed through different mediums from the motion picture camera to the television set to the Internet, and now it's crypto and NFTs, it's going to change the way we distribute content, it's going to change the way royalties and payments are going to be paid — it's going to be a massive disrupter."
STREAMERS SHOWCASE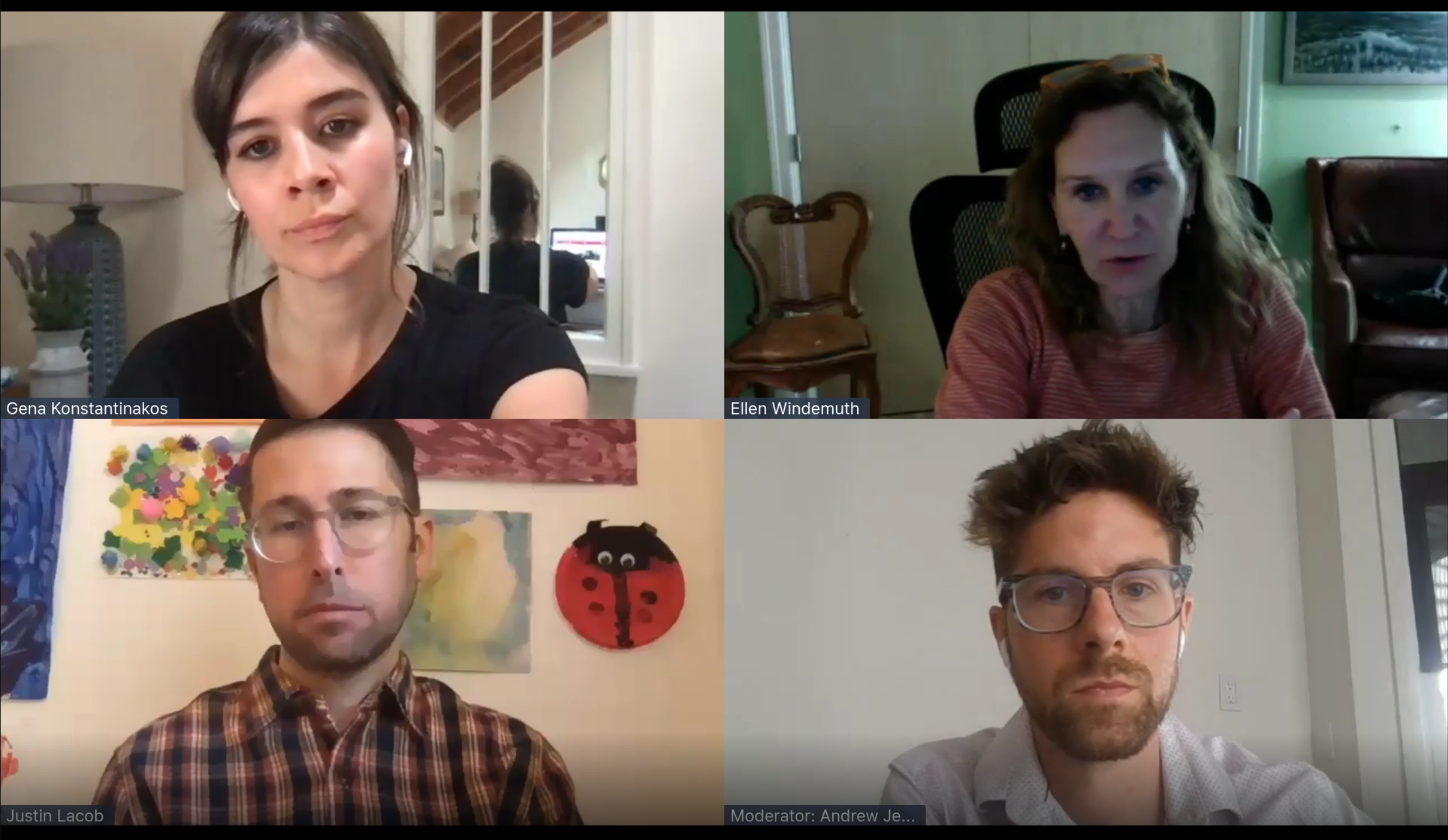 How networks and streaming services acquire content — and what they look for — was a common theme at Realscreen Live, particularly on the panel dubbed "Amping Up Unscripted – Streamers Showcase", which featured several emerging SVOD and AVOD services with an eye towards how they are "amping up" their commissions and acquisitions.
Gena Konstantinakos, vice president of originals for streaming service Topic, said her company is looking to bring more diverse global voices to its North American audience.
"Right now we're especially interested in elevating voices from marginalized communities and from parts of the world where [North American audiences] aren't used to having a lot of content from," she explained.
Another thing that came up often was the idea of being "content-agnostic" within the non-fiction and documentary genres. According to Justin Lacob, head of development for XTR and co-founder of Documentary+, things like length and format aren't as important as telling compelling stories.
"We're doing features, we're doing series, we're doing shorts that we're acquiring and licensing. And really the idea, despite operating in a niche, is being broad at the same time. So we're programming titles that are really across all the sub-genres of documentary: true crime, sports, fashion, politics, history, et cetera," he told the panel.
For Ellen Windemuth, CEO of WaterBear Network, which recently launched a free, conservation-focused streaming service in 40 countries (with plans in place to expand to 120 by the end of the year), character trumps hard data and statistics.
"I think people really like character-driven stories, and we did have a lot of proposals when we were commissioning on subject-related stories or environment-related stories or situational stories, but people really go for characters," she said. "People really need great characters. They don't just want to be preached to, they don't want to be taught stuff, they want to be taken on a road to experience what our characters are experiencing."
With files from Jillian Morgan and Justin Anderson