Once again, Realscreen is examining the ever-changing streaming landscape with this multi-part series, which profiles various players in the SVOD and AVOD space, from the household names to the emerging niche outlets, and with info ranging from key personnel to recent and upcoming commissions, to rights and distribution info.
Top executives at the company?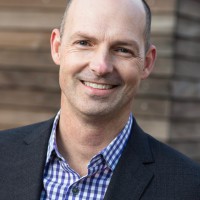 Thomas Lucas and Greg Diefenbach (pictured left) are the co-founders and directors of MagellanTV.  "We have both enjoyed long careers in the documentary industry, and, for the past 10 years, getting great documentaries in front of passionate audiences has been our mission.  Huge advances in digital technology have made this all possible. MagellanTV — our premium documentary subscription service — is our latest and greatest effort in this ongoing crusade.  We call it 'Television Worth Watching,' and it's struck a very positive chord with viewers, as well as filmmakers and distributors worldwide," Diefenbach tells Realscreen.
MagellanTV's team includes Steven Reilly, vice president of content, and James Lauzun, vice president of product.
Notable programming slated for 2021?
"We have a ​few MagellanTV Originals that we're excited to debut in the months ahead," Diefenbach says. "First, we have the premiere of feature documentary Mars Calling from director David Sky Brody, which pits the expectations and enthusiasm for one day settling the Red Planet against the reality of its hostile and unpredictable environment. Then, in September, we're launching a new limited docuseries, We Are Legend, which investigates the origins and lore around some of literature, film and TV's most beloved fictional characters – first up, are Tarzan, Dracula and Sherlock Holmes."
Also on the streamer's slate is a special from physicist and science communicator Jim Al-Kahlili titled Jim Al Kahlil's Guide to How We Got Here. The film is a co-production funded by MagellanTV, TVF and prodco Furnace.
Any intel you can offer on what you're looking for from producers and distributors?
"MagellanTV focuses on premium documentary content, features and series. Our core genres are history, science, nature, biography, art and true crime. We are home to one of the deepest collections of factual content anywhere, and we boast what is arguably the largest library of space science documentaries available on any platform. We also have a growing collection of 4K content. But our work is never done — we are always on the hunt for great, new documentary films and filmmakers."
Any insight into budget ranges for original unscripted programming?
"It really runs the gamut, as we operate across the entire production spectrum – from licensing, to commissions and co-productions, as well as in-house productions."
What are your subscription prices?
The annual subscription price equals US$4.99 a month, and quarterly membership is $5.99 a month. A month-to-month plan is $6.99. Subscribers have access to MagellanTV's full library, including all 4K content. The service is entirely ad free.
Any info on rights ownership and international distribution?
"MagellanTV is a fast-growing global service, so we always seek to license worldwide rights. However, we can be flexible on licensing when necessary. MagellanTV can also dynamically geo-block, allowing us to license programming where certain territories are excluded," Diefenbach says.