In a deal that will reshape the agency world, Creative Artists Agency has come to an agreement to acquire ICM Partners, another one of the world's premier entertainment and sports agencies.
The agreement was made to drive broader and more inclusive representation, a CAA release said, with a global roster of artists in film, TV, music, comedy, theatre, games, politics and podcasting. ICM's books division also complements CAA's existing businesses, and the London-based ICM Stellar Sports serves more than 800 clients around the world while maintaining offices in 10 countries.
"The strategic combination of CAA and ICM bolsters our collective resources, expertise, and relationships to deliver even more opportunities for our world-class clients to build their careers and their brands across multiple disciplines and platforms in an evolving marketplace," said CAA top executives Bryan Lourd, Kevin Huvane and Richard Lovett in a joint statement.
"Our strong financial position enables us to continue to expand and diversify our businesses, with service and representation remaining central to what we do and who we are. We're fortunate to have a partner in ICM who shares our commitment to the widest and most inclusive vision possible for what our clients and company can accomplish together."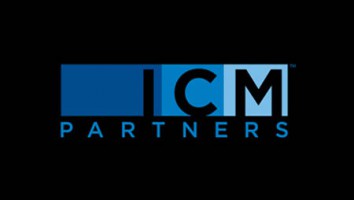 ICM Partners CEO Chris Silbermann, who will join CAA's shareholder board, added: "Together, we will build upon our accomplishments and entrepreneurial spirit, and continue to demonstrate an unwavering commitment to the best interests of our clients, as well as empowering new, diverse voices within the industry."
The move follows what has been a turbulent period for agencies across the board, as the entertainment industry has endured several stops and starts amidst the COVID-19 pandemic. In July of last year, CAA laid off 90 executives and agents across departments and furloughed approximately 275 assistants and other staff.
Among CAA's unscripted and non-fiction roster are RJ Cutler, Lightbox and Nutopia.
In January of last year, ICM Partners elevated six agents to partner status, including unscripted agents Courtny Catzel and Shade Grant. Unscripted prodcos within its roster include Thinkfactory Media, Jupiter Entertainment and Glass Entertainment Group.
The transaction is expected to close later this year, subject to the satisfaction of customary closing conditions, including the receipt of regulatory approvals. Financial terms of the deal have not been disclosed.
(With files from Jillian Morgan and Barry Walsh)