A wide selection of documentary and non-fiction titles will be launched at this year's hybrid MIPCOM event, which runs Oct. 12-15. Realscreen presents the first of our three-part roundup of titles being shopped at MIPCOM 2021.
FREMANTLE
Global producer-distributor Fremantle is emphasizing its commitment to growing its factual slate, adding more high-end docs and series with global reach to its roster.
The Curse of Von Dutch (3 x 60 minutes) chronicles the story behind the cult fashion brand that embodied the birth of the internet age and celebrity culture, involving everyone from drug-pushing gangsters to celebs like Paris Hilton. Produced by IPC for Hulu, this series premieres in the U.S. on November 18.
The six-part environmental doc series Patagonia: Life on The Edge of The World explores one of the least explored — and fragile — regions of the planet with UHD cameras and other advanced technology to capture blue chip footage of Earth's final frontier. Produced by Plimsoll Productions for CNN and executive produced by Martha Holmes (Blue Planet, Life).
Last of the Giants (8 x 60 minutes, pictured below) follows adventurer Cyril Chauquet and his expert crew as they brave the ultimate survival test; the Great North of the Americas and the Amazon rainforest, where they seek out some of the most endangered freshwater goliaths on the planet to collect specimens that could save them from extinction. Produced by Untamed Productions, Last of the Giants launched on Evasion in September and hits Discovery channel in Canada later this year. Season 2 is currently in production.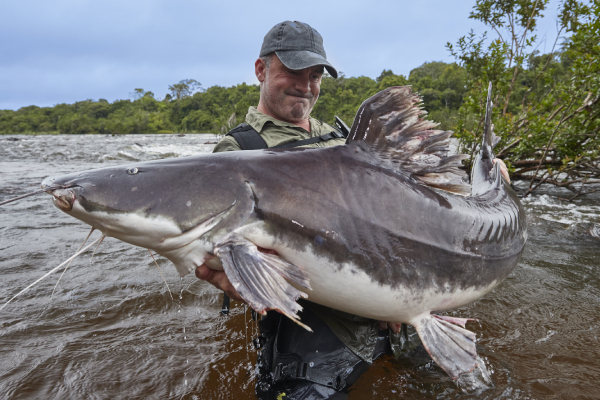 Rounding out Fremantle's new offerings is Louise Woodward: Villain or Victim?, which promises fresh insight into the controversial case of the 19-year-old British nanny charged with murdering an eight-month-old baby in Massachusetts. The three-part docuseries is produced by Fremantle's UK label Naked and is coming to Channel 4.
Also being shopped by Fremantle are season two of Expedition (6 x 60 minutes) with wildlife expert Steve Backshall, produced by True to Nature Productions for UKTV, set to launch in November on Dave, in addition to on-demand service UKTV Play; and Jamie Oliver: Together (6 x 60 minutes) which brings the chef back to Channel 4, produced by Jamie Oliver Productions.
WOODCUT INTERNATIONAL
UK-based distributor Woodcut International is bringing a slate featuring true crime, history and science content to MIPCOM this year.
Forgotten War Stories (6 x 60 minutes, pictured below) looks at Britain's lesser-known post-World War II conflicts such as the Suez Crisis, the Bosnian War and Kenya's Mau Mau Uprising. The series was produced by Woodcut Media and will be broadcast on Channel 4 later this year.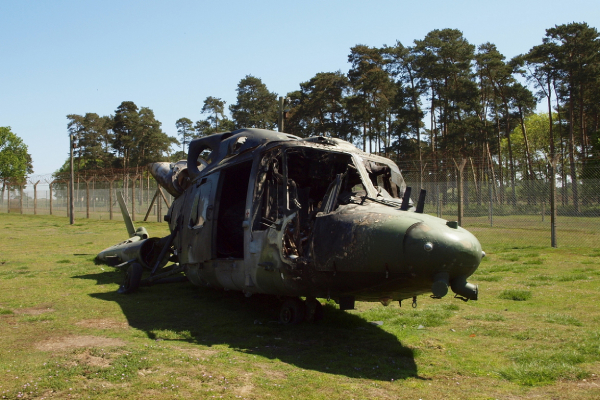 Fukushima: Nature in the Danger Zone is a one-hour nature special that follows a team of scientists as they travel to the hazardous nuclear zone that Fukushima wildlife have reclaimed as their own following the 2011 nuclear accident. The special was produced by Woodcut West, with all rights available.
Woodcut's true crime offerings include Surviving a Serial Killer (8 x 60 minutes), produced by Woodcut Media for More4 UK, which delves into the personal stories of people who have survived a face-to-face meeting with a murderer, whether it was a stranger, a friend or a lover; The Killer Within (10 x 60 minutes), from Woodcut Media for Sky Crime UK, which explores the making of a killer and what drives someone to murder; and the second and third seasons of How I Caught the Killer (20 x 60 minutes) are also available outside of the UK.
OFF THE FENCE
Amsterdam-headquartered Off The Fence is bringing a slate to MIPCOM filled with historical and nature documentary programming with a strong emphasis on wildlife and conservation-themed docs alongside travel- and celebrity-focused projects.
Royals: Keeping the Crown is a six-part series that uses colorized archive materials to tell the story of the rise, fall and rebranding of royal families around the world from World War I to the present, from the Romanov family to Prince Harry's marriage to Meghan Markle in 2018.
The three-part historical series The Secrets of Civilization, meanwhile, uses CGI and groundbreaking science to offer a fresh perspective on the ancient world, from the Bronze Age to the Fall of Rome.
On the wildlife front, Eyes of the Orangutan, produced by Terra Mater Factual Studios and presented by photojournalist Aaron Gekoski, looks at the dark heart of the wildlife tourism industry and the part that orangutans play in the multi-billion-dollar business.
Wolverine: One Tough Mother, from Terra Mater Factual Studios and Red Rock Films International, gives viewers insight into the fabled wolverine. The documentary is being produced for Smithsonian Channel and has been pre-sold to a wide range of networks including ARTE, NRK and NHK.
Produced by Gruppe 5, The Stork Army: Women Fighting for the Hargila tells the story of a group of women in South East Asia fighting to protect the endangered greater adjutant stork, known locally as the Hargila.
Lions Bones and Bullets (pictured below) is a feature documentary from Jagged Peak Films. It follows author Richard Pierce as he investigates South Africa's lion farm trade and looks at what's being done to stop it.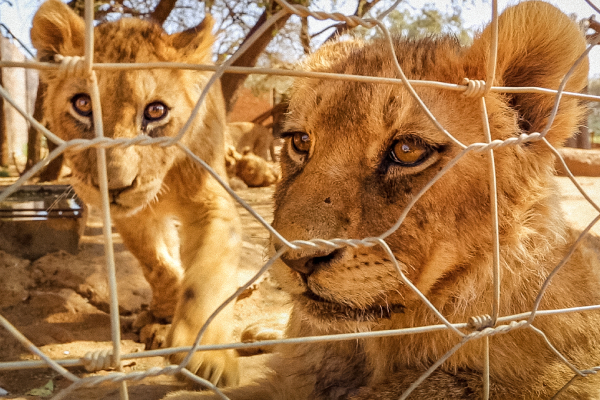 The six-episode series Voices of Earth spotlights a group of people who have managed to preserve an ancestral pact of coexistence with the wilds of nature. Shot in 4K by Old Port Films and Gariza Films, the series takes viewers around the world to witness how these cultures and tribes live amongst nature.
Youth Unstoppable is environmentally-focused streaming platform WaterBear's first original feature documentary. Directed and narrated by Canadian filmmaker and climate activist Slater Jewell-Kember, the film tells the story of the youth climate movement.
Italy, Made with Love boasts exclusive access to the country and shines a light on Italy's most talented artisans, from glass blowing in Venice, olive oil making in Tuscany, silk spinning in Como and the culinary traditions of Emilia Romagna.
Produced by Dash Pictures, Fantastic Friends follows James and Oliver Phelps, best known as the Weasley twins from the Harry Potter franchise, as they travel the world to meet people, explore cities and take on challenges.
Brat Loves Judy is WE tv's newest reality series, following the relationship of rapper Da Brat and her multimillionaire CEO girlfriend, Jesseca "Judy" Dupart.
Rounding out Off The Fence's MIPCOM offerings is The Alternative Guide to Saving the Planet, produced by Infield Fly Productions and commissioned by CBC's Nature of Things, which explores some of the most bizarre and unexpected ways we can cut greenhouse gas emissions and help save the planet.
VISION FILMS
Independent global distributor Vision Films is returning to MIPCOM with a slate that includes some non-fiction titles in the sports genre.
Becoming the G.O.A.T.: The Tom Brady Story (67 minutes) traces the iconic quarterback's career from his childhood to his Hall of Fame present, and includes interviews with Brady's friends, high school and college teammates, coaches, and fellow NFL players.
Ali's Comeback: The Untold Story (80 minutes, pictured below) examines a turbulent period in the boxing legend's life: in 1970 he had been exiled from boxing for his stance against the Vietnam War, stripped of his title, and convicted of draft evasion. But in Atlanta, a diverse group came together to ensure he received his rightful comeback.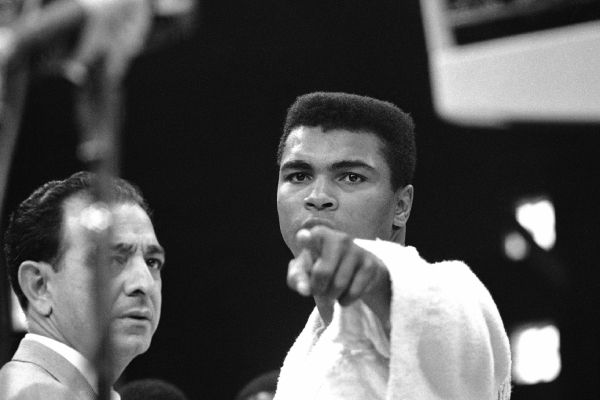 MEDIASET DISTRIBUTION
Italy's Mediaset Distribution is bringing to MIPCOM the feature-length documentary Vatican: The Great Beauty, which takes viewers on a journey to the world's smallest state that also boasts the highest concentration of works of art and great architecture. The doc features amazing drone photography to bring the subject to life.