It wasn't long after filmmaker Pat McGee wrapped his Vice documentary, Bernie Blackout, that the director turned his attention toward another American political figure.
McGee's newest film From the Hood to the Holler is an account of Kentucky politician Charles Booker's U.S. Senate primary campaign, where he nearly upset Amy McGrath, whose financial backing and funding vastly outsized Booker's. The crux of Booker's campaign was unifying the day-to-day struggle of people living in Kentucky's cities, or the "hood", and those living in the rural Appalachia region, or the "holler."
The documentary, executive produced by actors Michael Shannon and Alyssa Milano, will premiere at the St. Louis International Film Festival in November. The firsthand account follows the campaign's connection to the growing Black Lives Matter movement in Kentucky, through national tragedies and the COVID-19 pandemic, and captures the movement supporting Booker, who will now run for Rand Paul's Senate seat in 2022.
"People from places like Kentucky are often ignored and counted out. Change is possible, but it is on us to tell the story," Booker said about the upcoming documentary.
"This documentary will be a powerful statement of what is possible when we stand together, and a compelling glimpse of how we transform politics in our country."
Stacy McPeak, Mary Joan McGee and Devon Collins are also executive producers on the film, alongside Shannon and Milano. The film's producers include McGee, Terry Hahin, Adam Linkenhelt and Gregory Taylor, who also served as the cinematographer.
Realscreen spoke with McGee about the upcoming documentary ahead of its premiere.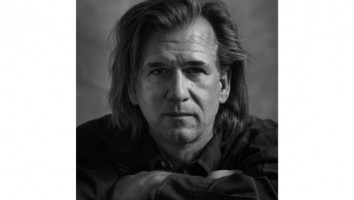 This interview has been edited for brevity and clarity.
What attracted you to Booker's campaign and made you want to tell this story?
There's a million different candidates that have similar policies and platforms. I think one of the things that really attracted me to his story is that it wasn't just a story about his campaign, but it was a story about a man becoming a leader, [and] also a movement that was really growing in the streets and it was growing in the hood, it was growing in the holler. And it wasn't just a singular campaign or a singular election, it was the story of a movement. As a storyteller, you want that on so many levels.
What was it about Booker as a politician, or his story, that you think will interest viewers outside the U.S.?
The Black Lives Matter protests were international. We saw marches all over the world, and with Breonna Taylor killed by the police in Louisville, that became a hot-bed issue, and you saw the people rise up in the streets to protest. It didn't seem that justice was being applied equally, not just in Kentucky but all over the United States. But you really started to see the movement manifest itself.
And what was really intriguing was you saw this guy, Charles Booker, who realized there were people in the holler in Eastern Kentucky, in Appalachia, who felt invisible. Their struggle was economic. They didn't have health care, jobs or clean water, very similar to the people that live in the 'hood in west parts of Louisville. So you saw this common bond between these two groups and he just merged them together. This movement is really about bringing people together that feel invisible, and it really started to some extent in those streets when people were rising up. And when you look at international appeal to this, when people feel invisible and they feel that the government or justice is not being applied equally, movements are important and you see people rise up in the streets.
How did the COVID-19 pandemic affect the film's production?
We were very cautious, I think we followed the campaign's lead. We had a very small bubble inside the bus, and then we'd go to these rallies and it's difficult because people want that human contact, they want to shake hands, slap a hand on the back and hug people. Sometimes that happened, sometimes it didn't.
You want to be very mindful of the pandemic. You're also trying to tell this story that is very much involved with the pandemic, because the election was delayed, a lot of things happened. One of the things that happened, because COVID struck, is people realized how important some of the issues that Charles Booker and his campaign was pushing, and one of those was Medicare For All.