As National Geographic's senior vice president of development and production, Janet Han Vissering, was in the process of staffing up the network's first women-led wildlife program, Queens, in May 2019 when she and her team faced a "cold reality."

Finding women from diverse backgrounds to work on the series proved difficult, she says, and so the idea to create a mentoring program was born. In January 2020, Nat Geo announced Field Ready, designed to equip a new generation of people to work behind the camera across science, adventure and exploration, in addition to natural history. "If there's a lack of diversity in regular television, for the unscripted production world, there's an increased lack of diversity in the natural history world on the production side," Han Vissering says.
The natural history genre falls under the umbrella of specialist factual, which also includes science, history, arts and religion, as well as deeper dives into subjects such as engineering and anthropology. For a group of genres that promises to inform, it has long been commissioned and made from a specific point of view: namely white, male and able-bodied. In the UK, for example, the most recent Diamond report from Creative Diversity Network, released in January, found that disabled people make up just 4.8% of offscreen contributions to factual programming. Also underrepresented were over-50s (18.7%), transgender people (0.6%) and those from a Black, Asian or minority ethnic ('BAME') group (12.7%).
While strides have been made to diversify stories and crews across specialist factual — take, for instance, Fox's Malika the Lion Queen or History's Tulsa Burning: The 1921 Race Massacre, directed by Stanley Nelson and Marco Williams — those doing the work to make the non-fiction world more inclusive and accessible say there's still a long way to go.
"As more diverse people are getting into [the genre] — people who may know a different perspective, different cultural backgrounds, different experiences — we can tell and expand on stories, and not just from what I would call a myopic, Western perspective," Han Vissering says.
BRINGING "CREATIVE IDEAS TO TRADITIONAL GENRES"
Day Al-Mohamed (pictured, top) is a founding member of FWD-DOC, which, as the group's website states, "seeks to increase the visibility of, support for, and direct access to opportunities, networks, and employment for D/Deaf and disabled filmmakers." An author, filmmaker and disability policy strategist, Al- Mohamed's work has largely been in the history genre. The Invalid Corps, a 2019 short about disabled veterans' contributions during the Civil War, was her first documentary as a blind filmmaker.
She says filmmakers can avoid extractive or exploitative filmmaking practices and find nuance in their storytelling by hiring and collaborating with subjects of their documentaries. One example is Renegades, a digital series for PBS strand 'American Masters,' for which Al-Mohamed is the creator, director and writer. The pilot episode delves into the story of the late Kitty O'Neil, a deaf race car driver and stuntwoman known as "the fastest woman in the world."
The production team was more than 50% composed of people with disabilities and women of color also accounted for more than 50% of the team. Al-Mohamed said this was critical in shifting the narrative from one of a disabled person "overcoming" their disability. Instead, the episode explores perceptions around sign language and the concept of Deaf Gain (a reframing of the term "hearing loss"). "The only way we could get to that was because we had folks from the community telling us," she adds.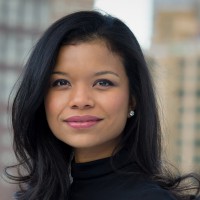 Christina Douglas, founder and president of New York-based Momentum Content, says a key part of her work is bringing underrepresented voices to the spotlight.
"The faces of natural history and wildlife content haven't been diverse and included the BIPOC community behind the camera, [nor] female voices and storytellers," she says.
The company's 2020 Netflix series about small wildlife, Tiny Creatures, recently picked up two Daytime Emmys. "Two elements of my personal experience really played into me creating the show. I'm Vietnamese, I'm African American, I'm Native American, and being those three things really made me aware of different perspectives," she says. "I grew up in a poor household… To me, my relationship with nature was in the backyard… These diverse perspectives and diverse identities help us bring creative ideas to traditional genres."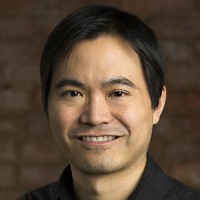 Stan Hsue, SVP of development for New York-based Lion TV USA (part of All3Media), who has developed series, pilots and projects for networks including NatGeo Wild, PBS, American Heroes Channel and others, echoes Douglas. "It affects the stories that we choose to tell, how we perceive and frame the stories… As an Asian American TV exec, I have a very different take on certain topics from other execs and colleagues with different backgrounds."
"IF YOU WANT TO DO SOMETHING, HIRE"
Kate Beal, CEO of Woodcut Media (Channel 5′s Secret History of WW2, Discovery Channel UK's Tony Robinson's VE Day: Minute by Minute) recalls a moment several years ago, at the World Congress of Science and Factual Producers, where she came face-to-face with the lack of women and diverse executives in the specialist factual field.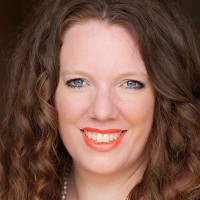 "As a woman, I felt slightly left out in terms of, 'Oh, I'm not part of that boys club,'" she says.
Since then, she's seen improvements, largely from the network side where commissioning power and money resides. "If they say you have to do something or we're not going to pay you, which is what they can say to a production company, then that happens."
Woodcut Media is developing two projects of note that feature diverse talent and diverse storytelling for two networks, one in the UK and one in the U.S. The third season of the prodco's Combat Ships for Smithsonian Channel is one title being transformed with a diversity focus.
"That's one good example where there is change happening," she says. "We've never, ever been given money to just develop diverse ideas in specialist factual."
Since the summer of 2020, calls for decision-makers in the entertainment industry to contend with issues of racism and inequality both in front of and behind the camera have intensified. ViacomCBS, for instance, committed to a "no diversity, no commission" policy across its entire organization. BBC Studios instituted guidelines requiring a minimum of 20% of on-screen
talent and production teams on all BBC and third-party UK commissions to have a BAME background, a lived experience of disability or to be from a low-income background.
"Some of the programs and series where specifically the mission is to diversify and be more inclusive of the types of stories they tell and also the people that they have on their crews and in the writers rooms and all of that — they all sound really great. I would simultaneously say that it's hard to say, at this point, what will actually come to fruition," Momentum's Douglas says. "How many of these programs will actually create paid opportunities for those underrepresented groups?"
For Al-Mohamed, the industry has not gone far enough to include disability as part of diversity, equity and inclusion (DEI) targets. She says the lack of visibility and the unwillingness to hire are the biggest issues for disabled filmmakers.
"We see it with professionals of color, and we've seen it with women. Disability is no different from those insofar as it's not adequately represented," she says. "There's always that question of capacity. Can they do the job? And the short answer is, absolutely.
"If you actually want to do something, hire," she adds. "When folks worry about, 'Am I getting it right? What if I say the wrong thing?' …If you're not sure, ask. People will tell you. The rest is just all about getting the film done."
As these changes continue to reshape the specialist factual genre, however slowly, Lion TV USA's Hsue says he expects a wave of Black and Indigenous creatives and creatives of color in the near future, but admits it will take time. "I think we have to challenge ourselves to dig deep to reach out to diverse talents and creatives."
"We can't let our foot off the gas pedal," Nat Geo's Han Vissering says. "It's really important for all the leaders, anyone who's in a position of decision making, to continue that push."
This story first appeared in the September/October 2021 issue of Realscreen Magazine, which is out now. Not a subscriber? Click here for more information.