Realscreen is happy to announce the participants chosen to be part of its fifth Pathways Mentorship Program, part of the 2022 Realscreen Summit.
The program's focus is to further develop the careers of content creators who are under the age of 30, by pairing them with leaders in unscripted and non-fiction entertainment production who will provide guidance and feedback to aid them in their professional development. The five up-and-coming industry professionals chosen for the Pathways program will receive professional development through mentorship and complimentary access to the Realscreen Summit.
Mentors confirmed for the 2022 Pathways Mentorship Program are: Beth Burke, BSTV Entertainment; Julie Chang, Blue Ant International; Wes Dening, Eureka Productions; Jodi Flynn, The Content Group; and Chachi Senior, Truly Original.
Mentors will provide to participants a pre-event call to prepare for the Realscreen Summit and discuss goals, two face-to-face meetings at the Realscreen Summit to see how they are progressing during the online event, and a post-event meeting to debrief about their Summit experience and discuss next steps.
Realscreen, meanwhile, will provide participants with one "Big Ticket" to the 2022 Realscreen Summit (January 25 to 28, 2022) in Austin, TX, which includes access to the virtual Realscreen LITE event (February 7 to 11, 2022), as well as exclusive meet and greet with all mentors at the Summit, front of the line access and reserved seating at 30 Minutes With sessions and keynotes, and four nights' hotel accommodation at the JW Marriott Austin.
This year's participants in the program are: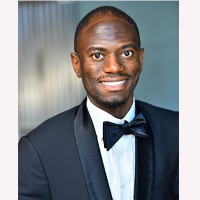 Jared Foust – Starhaven Entertainment
Jared Foust  is a television producer and documentary filmmaker with more than a decade of unscripted content experience. After becoming an avid viewer of The Real World as an adolescent, he set forth with a goal to turn his passion for unscripted storytelling into a career. Upon graduating from Troy University with a major in Political Science and History, he moved to Los Angeles to embark on a journey of unscripted producing. Foust has produced, directed and coordinated on a variety of unscripted programming including Love & Hip Hop: Hollywood, Kim Kardashian West: The Justice Project and Ball in the Family.
In 2014, he formed Starhaven Entertainment, a production company that develops and delivers premium unscripted and non-fiction entertainment that showcases compelling stories, introduces dynamic characters and highlights real-life events. Most recently, Foust served as a producer for the upcoming 10th season of Basketball Wives, where his passion for the art of unscripted storytelling pushed real, raw and relatable stories to the forefront, leading to a groundbreaking creative evolution of the series.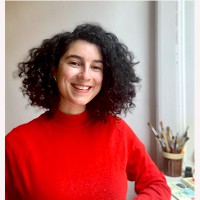 Abigail Keyes – Afro-Mic Productions
Abigail Keyes is a development producer for Northern Irish Indie Afro-Mic Productions, and has a raft of exciting commissions under her belt. Specializing in factual entertainment formats, Keyes' focus is on creating fun, joyful programming with international appeal while championing TV production in the UK regions.
Part of the Edinburgh TV Festival's Ones to Watch cohort for 2021-2022, she has previously worked with indies across the UK such as Remarkable, Hungry Bear, Remedy Productions and Two Rivers Media.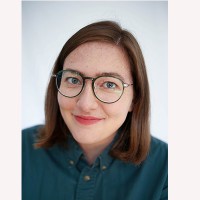 Savannah Lucas – Jupiter Entertainment
Savannah Lucas (she/her) is a queer Brooklyn-based writer and producer with five years of cross-disciplinary experience in unscripted television. From production assistant to head writer of Oxygen's Snapped — and everything in between – Lucas' background includes roles in pre-production, story editing and post-production. While the start of her career has been in the genre of true crime, she is interested in exploring other genres within the unscripted realm through a foray into development. Her ultimate goal is to create fresh, well-represented content alongside collaborators who aren't afraid to critically examine and actively combat personal biases as storytellers. She is passionate about spotlighting stories that are often absent from mainstream content, and diversifying the line through inclusive hiring practices. Lucas believes the identities of those within a program's narrative should be reflected in the team that's telling their stories.
In both her professional and independent projects, she seeks to promote authentic representation of the LGBTQIA+ community. Outside of work, she enjoys writing comedic shorts, cycling through Brooklyn and foiling her cat's plots to get rid of her dog. Lucas is thrilled to be a participant in Realscreen's Pathways Mentorship Program, and can't wait to learn more about the industry and all the exciting content that's in the works.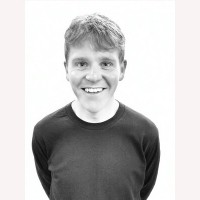 Chris Sanders - Rare TV
"While climbing the ladder from unpaid intern to development producer, I have carved out a varied and exciting role for myself in the industry, joining the lovely and hugely talented team at Rare TV in April 2021.
Based in development, I have been lucky enough to gain experience across a range of productions and pilots throughout my career, previously working as an assistant producer with ZigZag Productions. Here, I was fortunate enough to work on projects such as Killing Michael Jackson for Quest Red and Jealous Guy: The Assassination of John Lennon for Sky Documentaries — two real passion projects for me. I'm immensely grateful for the opportunity to attend Realscreen 2022, and believe this experience will help me advance my skills across all areas in order to become a valuable asset to Rare TV, while laying the foundations required for one day running my own production company."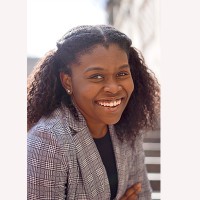 Deandra Simon - Apple Music
Simon is a native New Yorker and multimedia storyteller with a proven success in driving strategic partnerships, sales and innovative content at companies such as Apple, Disney, ViacomCBS and many more. Simon is an aspiring creative executive who is passionate about the global expansion of social enterprises through media and technology and diversity and inclusion. Simon is currently a candidate for her Masters in Media Studies at Brooklyn College. Previously, she completed her bachelors degree at John Jay College with a concentration in English and African-American Studies.