Realscreen is thrilled to announce the induction of two veteran TV executives into the Realscreen Hall of Fame, and the presentation of a special award of distinction to a major creative force in the world of documentary.
A+E Networks Group president and chairman Paul Buccieri and Nutopia founder Jane Root will be inducted during the Realscreen Awards ceremony on Wednesday, January 26, and Stanley Nelson, producer/director and co-founder of Firelight Media, will receive a special Legacy Award during Realscreen Summit Lite, on February 7.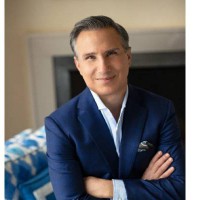 Paul Buccieri is president and chairman of A+E Networks Group, home to some of the most powerful brands in media including A&E, Lifetime, The History Channel, LMN, FYI and Vice TV. A+E Networks' content reaches more than 335 million households in over 200 territories in 41 languages. Buccieri oversees all aspects of the company, including Programming, Ad Sales, Distribution, Marketing, the People Team, Communications and Global Content Sales (GCS) — a cross-platform, emerging media division responsible for watch apps, games, FAST channels, AVOD and SVOD products, and A+E International. He also leads a scripted production division with A+E Studios, as well as unscripted production studios, Six West Media and Category 6 media, and A+E Consumer Products.
He is a leading TV industry executive with extensive experience in worldwide production, distribution, syndication and digital, both in scripted and non-scripted programming across a wide range of genres. He has a proven track record of driving forward both creative and commercial growth, and implementing innovative business models.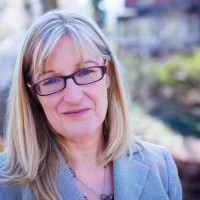 Jane Root founded Nutopia in 2008. Known for producing award-winning documentary series on a global scale, Nutopia has created a new genre of television, the "mega-doc," combining epic cinematography, action-driven drama and A-list talent.
Prior to founding Nutopia, she ran networks on both sides of the Atlantic as president of Discovery Networks (Deadliest Catch, Man Vs. Wild, Planet Earth) and controller of BBC2 (The Office, The Weakest Link, Who Do You Think You Are?). Current and upcoming projects include Welcome to Earth with Will Smith, Limitless with Chris Hemsworth for Disney+ and African Queens for Netflix.
"We are delighted to recognize both Paul and Jane for their very significant contributions to the landscape of unscripted and non-fiction screen content, said Claire Macdonald, SVP and publisher of Realscreen. "Over the past couple of decades their leadership and creativity has paved the way for some of the most thought-provoking and highly-rated programming in the genre. We are honored to induct them into the Realscreen Awards Hall of Fame."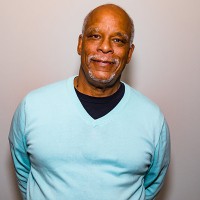 Stanley Nelson is today's leading documentarian of the African-American experience. His films combine compelling narratives with rich historical detail to illuminate the under-explored American past. A MacArthur "Genius" Fellow, Nelson has received nearly every award in broadcasting, including five Primetime Emmy Awards, and lifetime achievement awards from the Emmys, the Peabody Awards and the International Documentary Association. In 2016, Nelson was honored with the National Medal in the Humanities from President Barack Obama.
With his wife, Marcia A. Smith, Nelson co-founded Firelight Media, a non-profit organization that supports and develops non-fiction filmmakers of color. Firelight Media's Documentary Lab has supported more than 100 filmmakers, whose films have premiered in theaters and on broadcast, cable and streaming platforms. Their films have won Emmy and Peabody Awards and garnered accolades from festivals and critics alike.
"We are beyond pleased to celebrate the achievements of Stanley Nelson with a Realscreen Legacy Award," said Realscreen editor and content director Barry Walsh. "Whether he's exploring mercurial musical icons in films such as Miles Davis: Birth of the Cool or bringing to the forefront the movements that have shaped modern history through films such as Freedom Riders and Black Panthers: Vanguard of the Revolution, his work — and his myriad contributions through Firelight Media and its programs — has truly carved out a legacy worth honoring."
Other recipients of the Realscreen Legacy Award, given in recognition of a lifetime of achievement within the non-fiction and unscripted screen content industry, include Jon Murray of Bunim/Murray Productions, Sheila Nevins and David Lyle.
A full list of past Hall of Fame inductees and Legacy Award recipients can be found here.