While there were elements of the past year that seemed like a reprise of the tumult of 2020 — variants of the COVID-19 virus among them — there were many signs of recovery and even growth for the global unscripted and non-fiction screen content industry. Here's an overview of some of the major industry trends and events of the past year.
In 2021, the non-fiction and unscripted screen content industry lost several important figures, ranging from veteran documentary producers and directors to production company founders and distribution executives.
In November, RDF Media founder David Frank passed away at the age of 63. A pioneer in the UK factual television business, Frank (pictured, top) had founded RDF in 1993, and was named CEO of Zodiak Media Group upon RDF's acquisition by Zodiak in 2010. Most recently, he had established the distribution company Rocket Rights, with his brother Matthew.
"He was impossible not to love as a man and to admire as a businessman," said former colleague Natalka Znak in a remembrance shared with Realscreen. "I'm so grateful for the time I got to spend with him and learn from him."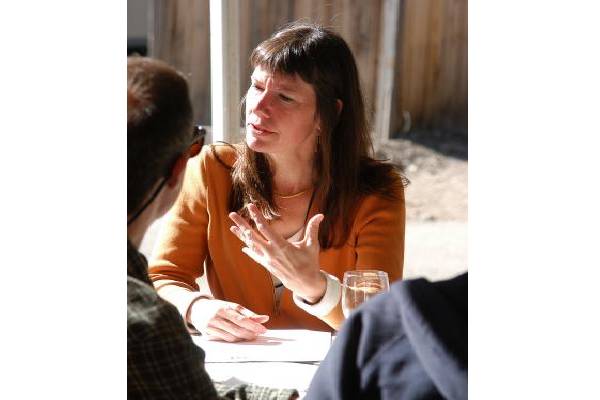 In October, the documentary world was rocked by the news of the passing of Participant Media chief content officer, Diane Weyermann. A champion of the documentary genre through her career with Participant Media, the Sundance Institute and the Open Society Foundation, Weyermann (pictured, above) died at the age of 66 following her battle with cancer.
"Diane was the heart and soul of Participant," said company founder Jeff Skoll at the time. "I will miss her spirit, her collegiality and the effervescence she brought to everything she touched."
The doc world also lost two veteran directors in 2021: When We Were Kings director Leon Gast in March and Up series filmmaker Michael Apted in January.
In August, veteran documentary writer and producer Ed Fields passed suddenly. In an obituary penned by producer Phil Fairclough, Fields was remembered as "always creative, happy to help, willing to go the extra mile, responsive and available… a nurturing mentor and a thoughtful friend."
August also saw the passing of Adam Pajot Gendron, founder of Quebec-based Tortuga Films, who died of natural causes at the age of 39.
Rod Caird, veteran factual programming executive producer and former head of factual programs at Granada Television, passed away at the age of 73 in October, following unexpected complications from routine surgery. In a statement supplied to Realscreen, Dawn McCarthy-Simpson MBE, managing director of business and global strategy at Pact, remembered Caird as "such a wonderful person, kind and selfless."
In September, former Smithsonian Channel and National Geographic executive David Royle paid tribute in our pages to archive producer Matt White, who passed away from cancer. "His work benefited countless films — in fact some could not have been made without his diligence, determination…even obsession," said Royle of his friend and colleague.
In January, Bill Nemtin, award-winning documentary filmmaker and executive producer of Achilles Media's History Makers conference, passed away at the age of 77. "My father taught me a lot about being in the world, and everything I know about producing, what was important and what wasn't: people are important, content is important, the big picture matters, the small stuff doesn't," said his daughter Andrea in a statement supplied to Realscreen.
In April, former Film London commissioner, director of the Edinburgh TV Festival, producer and journalist Sue Hayes passed away at 69 from cancer.
On the unscripted front, Cops creator John Langley passed away in June from a heart attack while participating in an off-road race in Baja California, Mexico. And as 2021 was beginning, news emerged that in late December 2020, unscripted producer Larry Barron, who was behind series like Fox's Coupled and VH1′s What Chilli Wants, passed away at age 55.
In the distribution world, Australia-headquartered Flame Media CEO and founder John Caldon passed away in February at the age of 73 following an 11-month battle with cancer. Fiona Gilroy, content sales and acquisitions director for Flame Distribution said in a statement: "John was a truly wonderful person, with a warm heart, and incredible mind."
Andrew Haber, vice president of international sales for New Jersey-headquartered Alfred Haber Distribution, passed away in April, at the age of 56, from a heart attack. "His professionalism, kind words, magnetic smile and caring personality touched all he met, and will not be forgotten," said uncle and company president Alfred Haber in a statement.
The A+E Networks group also lost two members of its family in 2021. Nickolas Davatzes, the longtime president and CEO of A+E who helped found A&E and the History Channel, died on Aug. 21 at his home in Wilton, CT at age 79. "As the first CEO of A+E Networks and a pioneer in the cable industry, he set the standard for excellence in television programming, integrity in business and extraordinary leadership," said former A+E CEO Abbe Raven in a statement at the time.
In January, Jennifer Bulvanofski, a vice president of distribution at A+E Networks, passed away following a year-long illness.
"A+E Networks grieves the deep loss of one of their family. A beautiful person who was a bright star in our lives," the company said in a statement.