A wide selection of documentary and non-fiction titles will be launched at this year's hybrid MIPTV event, which runs from April 4 to 6. Today, Realscreen presents the second installment of our four-part roundup of titles being shopped at MIPTV 2022. Part one is available here, and part two here.
ABOUT PREMIUM CONTENT (APC)
The Paris-based boutique distributor and copro outfit comes to MIPTV bearing The Water Guardians (4 x 52 min.), a nature and ecology docuseries that tackles the pressing issue of water scarcity by spotlighting people around the globe — from Polynesia to Burkina Faso, Las Vegas to Honduras — who are fighting to preserve our planet's most precious natural resource.
The urgent yet inspirational doc (pictured top) is produced by J2F Production and L.S.D. Films. Coproducer Cyril Denvers shares a writing credit on the series along with Candice Souillac, and directing duties are split between Cedric Leprettre, Basile Rose and Alex Gary. APC holds worldwide distribution rights.
CBC & RADIO-CANADA DISTRIBUTION
Canada's national pubcaster arrives at MIPTV with a generous slate of content, strongly focused on science and nature.
First under that umbrella is a trio of one-offs: Ice and Fire: Tracking Earth's Climate Crisis (1 x 52 min.) from Yap Films, which follows scientists seeking to transform new data on climate change into practical solutions to mitigate the crisis; Dreamsmith Entertainment and McLean Media's The New Human (1 x 52 min., pictured below), in which evolutionary biologists offer theories and data about potential future physical transformations in the human species; and Rare Bird Alert (1 x 52 min.) from Dream Street Pictures, which accompanies a diehard birder across North America as he investigates how climate change is affecting our feathered friends.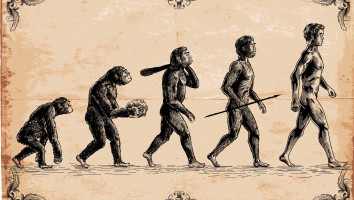 Ecology is also a theme of Rezolution Pictures' Gespe'geaw'gi: The Last Land (13 x 22 min.), a docuseries about Mi'gmaq commercial fisherpeople that explores how this community's hard-fought battle to retain exploitation rights to their traditional waters has become a source of both economic and cultural survival.
Frank Kuiack, the subject of The Last Guide (1 x 45 min.) from Lost Line Ltd., is also seeking to preserve tradition. A legendary fishing and wilderness guide in Algonquin Park, the 84-year-old Kuiack has sought to pass his wisdom down to apprentices, but a recent bone cancer diagnosis threatens to close the book on both the man and the knowledge he carries.
Knowledge of another sort is the goal of octogenarian PhD candidate Olive Bryanton, the subject of Never Too Old (1 x 52 min.). Produced by Dream Street Pictures, the film covers the last year of Bryanton's doctorate studies, which are aimed at providing evidentiary basis for the government to improve and increase services for elderly women living in rural communities.
CBC's slate is capped off by the short docs Fatima in Kabul (Chitchat Productions, 1 x 20 min.), about a young Afghan woman facing the return of the Taliban; Real Blackity Talk (Balling Y'All Productions, 5 x 15 min.), a wide-ranging cultural survey of contemporary Black women and non-binary Black people hosted by Workin' Moms co-star Aiza Ntibarikure and her sister, stage director and performer Kamana Ntibarikure; and Patty vs. Patty (Callowgrave Entertainment, 1 x 18 min.), which revisits the bizarre 1985 incident in which Jamaican beef patty vendors faced off against Canadian federal food inspectors who were trying to forbid them from using the word "patty" to describe their wares.
DFW INTERNATIONAL
George Orwell once described sports as "war minus the shooting," and DFW International, the sales division of Netherlands-headquartered distributor Dutch FilmWorks, will allow buyers to weigh that comparison for themselves with its two flagship offerings at MIPTV '22.
Produced by Doxy, the standalone doc Van Gaal: The Man Behind the Legend (1 x 120 min.) is a portrait of legendary football manager Louis Van Gaal. A former pro midfielder who moved into management in the early '90s, Van Gaal has had a storied international career coaching for such squads as Barcelona, Bayern Munich, and Manchester United, and the Netherlands national team, even as his often over-the-top public persona and sometimes combative relationships with players, journalists and front offices have made him a perennially controversial figure.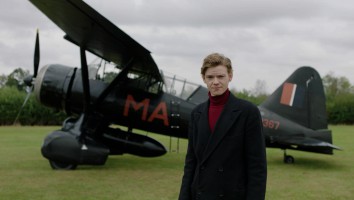 Combat of a more literal sort takes center stage in Voices of Liberation (11 x 52 min.). Produced by Belgium prodco Czar TV & Film for Netflix and Streamz, the docuseries retraces the Allies' path to victory in Europe during World War II, from the beaches of Normandy to the final inferno of Berlin. Internationally known European actors and directors such as The Queen's Gambit co-star Thomas Brodie-Sangster (pictured above), Bouli Lanners (director of the 2011 Cannes prizewinner The Giants) and Christian Berkel (co-star of Downfall and Inglourious Basterds) act as hosts, walking the route of the Allied advance through Europe and presenting interviews with and recorded memories of those who witnessed and participated in it.
FLAME DISTRIBUTION
The sales arm of Flame Productions, which maintains offices in Sydney and London, leads off its MIPTV slate with the previously announced Moors Murders (3 x 52 min.). Commissioned by Channel 4 and produced by MAP TV, the true-crime docuseries revisits the crimes, capture and trial of notorious serial killers Ian Brady and Myra Hindley, and will include selections from the previously unseen prison correspondence between the two.
On a brighter note, Aussie Kids A&E (8 x 45 min.) from Prospero Productions goes inside one of the best children's hospitals in the world, where the quality of care is equalled by the thought and consideration that goes into creating a nurturing, comforting hospital environment.
From Colonial Pictures comes a third series of the globe-trotting The Art of Architecture (10 x 60 min.), while the new series The Art of the Garden (6 x 60 min.) adopts a similar format to explore the best of contemporary garden design worldwide. Finally, New Zealand from a Train (2 x 45 min.) from Making Movies takes viewers on a journey by rail through the world-famous landscapes of New Zealand, while also immersing them in the history, culture, and contemporary challenges of the people who inhabit them.
FREMANTLE
Multinational prodco and distributor Fremantle has a stacked spring slate heading into MIPTV, highlighted by a trio of docs and four new entertainment formats.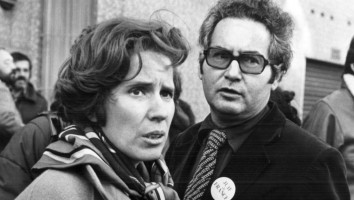 First up is the standalone doc Klarsfeld: A Love Story (1 x 90 min.) from Roast Beef Productions, which chronicles the half-century personal and professional partnership of Beate and Serge Klarsfeld (pictured above), the renowned Nazi hunters who tracked down numerous high-ranking "luminaries" of the Third Reich — perhaps most notably Klaus Barbie, the notorious "Butcher of Lyon." The doc both recounts their historical exploits and catches up with the now-octogenarian couple in the present day, as they turn their efforts toward exposing the ringleaders of the new forces of fascism.
Produced by Naked TV for Hulu (U.S.) and BBC Three (UK), Planet Sex (6 x 60 min.) follows model, actress and LGBTQ+ advocate Cara Delevingne as she explores the wide world of gender expression and sexual identity, traveling to sex research laboratories and meeting a range of people who introduce viewers to a host of diverse practices of pleasure. Coproduced with Delevingne's company Cara & Co., the series is available for purchase worldwide, with the exception of Australia and the original commissioning territories.
Tracing the evolution and upheavals in the world of high fashion from the 1990s to the 2010s, Kingdom of Dreams (4 x 60 min.) employs previously unseen archive and high-profile interviews to recount such major stories as the rivalry between Bernard Arnault and Francois Pinault, the omnipresent influence of Vogue editor Anna Wintour, and the rise of a new generation of designers in John Galliano, Marc Jacobs, Alexander McQueen and Tom Ford. Produced for Sky Documentaries by Misfits Entertainment in association with Fremantle, the docuseries will debut on Sky UK, Germany and Italy later this year, with rights outside those territories still available.
On the format front, Fremantle will be peddling the hit Israeli reality competition The Next Restaurant from broadcaster Reshet 13, which gives aspiring restaurateurs the chance to actually open the eatery of their dreams, and Dating Like the Stars (pictured below), produced by Talkback for Channel 4, in which a singleton must choose between three potential love matches after testing their chemistry by re-creating famous love scenes from Hollywood hits such as Ghost.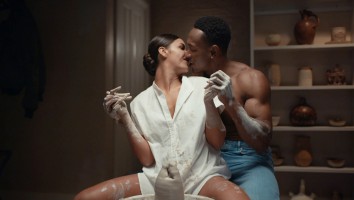 Also available are Better Than Ever from Dutch prodco Blue Circle, which catches up with winners of major TV singing competitions who are still pursuing their musical dreams; and the social experiment Parental Guidance from Australia's Eureka Productions, in which parents with sometimes wildly different child-raising styles must assess each other's techniques and put their own methods and beliefs to the test.
MAGNIFY MEDIA
Magnify Media, exclusive distributor for award-winning UK prodco Plimsoll Productions, is arriving at MIPTV with a packed slate of reality shows, natural history docs, and arts and history content.
First up is three seasons of the Channel 4 format Handmade: Good with Wood (total 22 x 60 min.), the Plimsoll-made competition series that puts skilled woodworkers to the ultimate test of craftsmanship and imagination. Marcus Wareing's Tales from a Kitchen Garden (10 x 30 min.), a Plimsoll production for BBC Two, accompanies chef and restaurateur Wareing as he travels throughout England searching for tips and inspiration as he pursues his dream of living and cooking in the countryside.
The rustic–homey vibe continues with two seasons of Plimsoll's My Unique B&B (30 x 45/30 min.), produced for BBC One and Two, in which families turn unused spaces in their homes into welcoming (and income-earning) accommodations for tourists.
Taking it out of the home and into the wild, Mountain Vets (three seasons, 18 x 30/60 min. total), produced by Rare TV for BBC Two, follows the busy vets of the Kingdom of Mourne in Northern Ireland, where animals outnumber people 10 to 1. Produced by Maverix for Norway's TV2, Ice Cowboys (6 x 40 min.) accompanies champion dogsled racers as they traverse the snows of Alaska.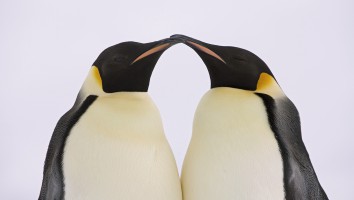 Different sides of nature are explored in a quartet of standalone docs, beginning with Plimsoll's Queer Planet (1 x 120 min., pictured above), which explores the wide range of same-sex relationships in the natural world. Produced by Passion Planet for PBS, My Garden of a Thousand Bees (1 x 60 min.) is an intimate, first-person doc in which a veteran wildlife cameraman, confined to his home during lockdown, discovers the many diverse species and relationships within the community of bees that inhabits his small urban garden.
Ocean Souls (1 x 60 min.) from the eponymously named Ocean Souls Films explores the underwater world of whales and dolphins, while Plastic Fjords (1 x 60 min.), produced by Pandora Film AS for Norway's NRK, sounds an urgent alarm about the mountains of waste that have been accruing in the world-famous Norwegian fjords.
Turning to history, Plimsoll has a pair of two-parters for BBC Two — Thatcher & Reagan: The Special Relationship (2 x 50 min.) and The Real Peaky Blinders (2 x 60 min.), both titles equally self-explanatory — and, for Channel 4, two seasons of Britain by Beach (8 x 50 min.), which explores the island's history through the many different kinds of encounters that transpired on its coasts.
Finally, in the world of the arts, Magnify is bringing three standalone docs made by Seventh Art Productions. The Danish Collector: Delacroix to Gauguin (1 x 50 min.) spotlights the pioneering art collector who helped elevate the reputation of the 19th-century French Impressionists; Sunflowers (1 x 50 min.) offers a revelatory look at Van Gogh's immortal paintings, amplified by HD photography; while Easter in Art (1 x 90/50 min.) explores how some of history's greatest artists have depicted the death and resurrection of Jesus.