When discussing the tenacity needed to be a filmmaker, director Mira Nair framed it this way: "The challenge for all of us is to have the heart of a poet and the skin of an elephant." From framing the shot to finding the funding, obstacles can appear from every corner. But while doc-making may not be a vocation for the faint of heart, it is one that thankfully attracts emerging talents. In the second half of this two-part report, Realscreen speaks with another emerging documentarian whose unique perspective allows them to not only uncover important subjects, but also rejuvenate the genre itself.
To read part one, click here.
SZE-WEI CHAN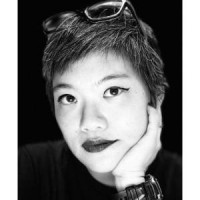 Artist, choreographer, journalist and filmmaker Sze-wei Chan (pictured left) is in the process of finishing their first feature documentary, Tens Across the Borders (pictured top), which is being executive produced by Derren Lawford, founder and CEO of Dare Pictures. The film follows three trailblazers in the underground ballroom scenes in Thailand, Malaysia and the Philippines, and touches on issues of self-acceptance and found families as the subjects connect with the source of the ballroom scene, the LGBTQ underground of 1970s and '80s New York City.
Why was Tens Across the Borders the story that you chose to tell with your first feature documentary?
It was something I kind of stumbled into. I didn't realize it was going to be a big deal when I started it. I've been making many dance shorts, it was a thing I was already doing, and when my friend Sun approached me and started telling me about all of the people he was meeting and what was happening [in the underground ballroom scene], I got really excited. And I just said, "We have to do this, we have to cover it." And then when I realized how many countries were involved, I said, "Well, it's feature-length." I didn't really think too much about it, until I had to start raising money — then I was like, "This is a bigger project than I thought it would be" [laughs].
In a project like this you're telling the story of these characters, but you're also spotlighting underground ballroom culture. How have you sought to balance these two elements?
I think the biggest challenge is being able to convey to people quickly what ballroom is about, because it's really quite complex. And a lot of people have watched Pose and quite a lot of people have watched Legendary and Paris Is Burning, but not everyone has. And I think that is the first barrier to get across: there's a lot of insider terms, and it's quite complex. Beyond that, their stories as people, really, they tell themselves. They have so many amazing things happening in their lives, it just becomes more of a choice of what to focus on so that the story is understandable and flows.
In your film you're following people who are taking inspiration from a group of pioneers, in terms of gender and sexual expression, from the ballroom subculture of the 1970s and '80s. What's it been like documenting people that often don't feel like they fit in, who were being inspired by this other group that also didn't fit in, but who took control of their narrative?
I still haven't found the words. I'm shaken, I'm touched in an amazing way. There was a moment in my recent shoot last month, I was in Malaysia with Teddy [one of the subjects]… we were watching Kiki [a documentary by director Sara Jordenö], and when we stopped, when we finished watching, Teddy was almost in tears and said, "My story is real. Other people have my experiences, I'm not alone." And [it was] the first time that they were feeling something like this, it was just so incredible to witness that, to be there for that.
Where do you hope your film will fit into this sort of continuum of work?
I think something that I'm really trying to achieve is to give a portrait of ballroom communities but also of life in Southeast Asia, of very specific individuals and real communities. There are other projects going on around folks in ballroom in different parts of the world, which say, "Let's go here and look at what's happening in ballroom in this country." But I think it's one thing to do it from an outsider's perspective… to be like, "I'm coming from New York, I'm coming from the source of ballroom and I'm going to see what you do in your country." And of course there's a lot of exoticization happening both ways. But for somebody in this region to be telling stories from this part of the world… our culture is colorful, not because we want it to be beautiful for other people, but because this is how we love it. And that's where I want this to sit.
This story first appeared in the May/June 2022 issue of Realscreen Magazine, which is out now. Not a subscriber? Click our subscription link here for more information.