In the concluding installment of a two-part feature, series editors Nick Fraser and Mette Hoffmann Meyer exclusively unveil three more feature documentaries commissioned for the cross-platform Why Poverty? project.
Part one of this feature can be found here.
Solar Grandmothers
Directed by Jehane Noujaim / Produced by Plus Pictures
Solar Grandmothers focuses on Roy Bunker's Barefoot College in India, where women from across the world – mostly in their forties and fifties – are taught to become solar engineers. The college is billed as being "built by the poor, for the poor, and owned and managed by the poor," with the only criterion applied to candidates being that they must not have had any formal schooling.
The film sees acclaimed director Jehane Noujaim (Control Room, Startup.com) following three women from Africa and the Middle East as they make the journey to India in a bid to learn skills lacking in their local communities. "It's quite amazing what she's shot," DRTV's commissioning editor for documentaries, Mette Hoffmann Meyer, says of Noujaim.
"They've identified grandmothers in really poor areas of the world – in Kenya, Burkina Faso, Benin – and at this university in India they teach them to become solar engineers in several years."
BBC 'Storyville' editor Nick Fraser adds: "The women get out of their original society, learn a different life and then come back into their society. The question is, what do they do when they come back – can they change things?"
The doc promises to address themes of education, gender equality, environmental sustainability and global partnerships for development.
Animated History of Poverty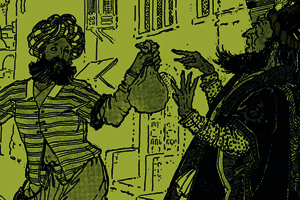 Directed by Ben Lewis / Produced by Submarine Productions
From Holland's Submarine Productions and Grierson-winning director Ben Lewis (The King of Communism) comes a documentary promising to address themes of poverty and hunger – with a twist.
Animated History of Poverty will use a combination of treated archive, live action and animation to look at the history of the haves and the have-nots, "from cavemen to Mao and Warren Buffet," according to Fraser, who says the film "won't be Euro-centric."
The doc will be constructed around 10 chapters and will focus on key moments or eras from the history of global inequality, from Biblical times through the Middle Ages, colonialism, the Great Depression, the welfare state and globalization. From the moment "the first wealthy merchant dropped a coin in the palm of a leprous beggar" to the Make Poverty History campaign, the film promises to be anecdotal and humorous.
"When was the first man rich and the first man poor?" asks Hoffmann Meyer. "The film looks at what rulers have done with poverty throughout history – how poor can you keep the poor without them rioting?"
Generation X (working title)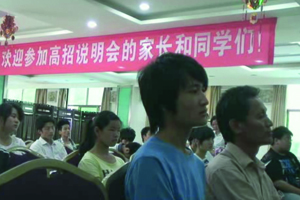 Director: Weijun Chen
From award-winning director Weijun Chen (To Live Is Better than to Die, Please Vote for Me), Generation X looks at the new generation of educated Chinese who feel disillusioned with their career and life prospects.
Following a handful of aspiring young people whose families have sacrificed almost everything to get them a university education, the observational doc – still in the development stage – will follow their struggles to get ahead in the most competitive economy in the world.
According to Fraser, the film will focus on "the increasing number of educated Chinese for whom there are no prospects visible," adding that the issue is "symmetrical with a lot of people's problems" outside of the country.
"This is acknowledged by the government in China to be the biggest emerging problem," Fraser explains. "What is at the core of this massive emerging problem is, once they've had to go through this education system, what happens to all these people afterwards?"