London-based arts and history specialist Seneca Productions recently appointed Joe Evans (pictured, below) as managing director, and according to Evans, is aiming to make inroads with American networks in the near future.
"I think it marks a new phase of growth for us," says Evans of his appointment. "My mission is to turn Seneca into a really significant producer of specialist factual and arts programming."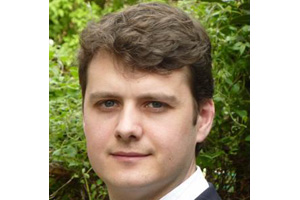 He adds that the company is developing a whole slate of ideas for UK broadcasters and – a first for Seneca – American cable networks as well, such as Discovery Networks and National Geographic.
At Evans' former post at Oxford Scientific Films, he developed American fare such as Fatal Attractions for Animal Planet, and programs for Discovery Channel and National Geographic as well.
He says that with his experience pitching to those U.S. broadcasters, Seneca will hopefully be soon making programs for the U.S. market.
In the meantime, Evans and the prodco's director Neil Crombie are busy with a BBC1 'Imagine' doc on artist Grayson Perry, who is known both for his ceramic pottery work and for a penchant for cross dressing.
Grayson Perry and the Tomb of the Unknown Craftsman (pictured, top) documents the artist preparing for his upcoming British Museum exhibition, set to air in October.
Crombie, the doc's director, has been filming Perry for the past two years. "I've been making a long term observational documentary about the whole process and it's the first time that the British Museum has ever teamed up with a contemporary artist to stage a show," he explains. "It'll be quite a big, newsworthy event, both for the British Museum and Grayson Perry himself."
In addition to the BBC1 doc, Seneca also has a big three-part art series for Channel 4 in the pipeline that has been commissioned for the spring of 2012, but no details have been released yet.
Crombie states that adding Evans to the team has better equipped the small prodco to serve a specific market. "I detect there's a renewed hunger for serious high end arts, history and science with really authoritative presenters who know what they're talking about and can grip an audience," he says.
"We're rather optimistic about how the wind is blowing for us over here. It certainly seems that there's a renewed hunger for explanations of the world and serious classy factual programming."