Realscreen this week begins the online roll-out of the 2011 edition of Radarscreen, our mammoth guide to pitching commissioners, starting with an overview of how best to approach 11 U.S. networks, including A&E, Bravo, Discovery Channel, History, Lifetime, Nat Geo and Oxygen.
A&E Networks – David McKillop, EVP of programming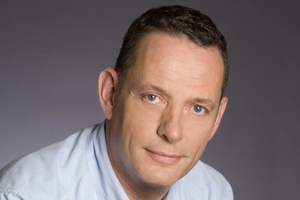 WHAT HE'S LOOKING FOR:
McKillop emphasizes that authentic storytelling is on top of the A&E checklist when it comes to greenlighting programs. "We want unique programming that is anything but derivative," he says. "So find a new genre and then create the category killer in that genre. Then move on to the next thing." With an audience split of 65% women and 35% men in the adult 18-49 and 25-54 demos, McKillop says programs with "authentic, real-life characters" resonate best with viewers.
"Series such as Storage Wars, Billy the Exterminator and Gene Simmons Family Jewels all offer unique portraits of people who are doing exactly what they'd be doing with or without our cameras over their shoulders," says McKillop. Still, McKillop says that while producers should be well aware that A&E is the "Real Life. Drama" network, they shouldn't stress too much about fitting an idea into an A&E template.
"People watch programs, not networks. So don't worry about how your show idea fits A&E," he offers. "Only my team has intimate knowledge of what we're looking for at the moment. So come in with your best idea and if we like it, we'll figure out how to make it work. That's our job."
HOW TO PITCH:
"Good tape is worth a thousand treatments," he advises. "Come in with tape, a great concept and/or a well-written paragraph that opens up the discussion and we'll figure out how to make it work. A kernel of a great idea can be better than the 'perfect pitch.'" Also, if you have great talent or a great character but haven't got the show fully fleshed out, bring him or her in for the pitch. "If we like what we see, we'll get to work and see if we can develop our next great series together," says McKillop.
Also, if McKillop isn't able to take the pitch personally, don't fret. "We have some of the best programmers in the world on our staff and producers should know they're in good hands when pitching to them." Lastly, make sure your idea will have some legs.
"Another mistake I find all too common is you shouldn't come to us with a great pilot but no concept for a series," he says. "I call it 'P2′ – meaning 'pilot + plan.' It is hard to invest in something that has nowhere to go after six episodes. We're looking for series that have longevity."
Contact development executives through their assistants: Elaine Frontain Bryant and Neil Cohen can be reached through Crystal.Scott@aetn.com, and Lily Neumeyer and Laura Fleury through Nicole.Tossou@aetn.com.
Animal Planet – Rick Holzman, SVP of programming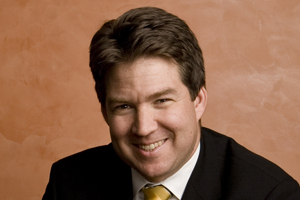 WHAT HE'S LOOKING FOR:
Animal Planet commissions or coproduces approximately 300 to 350 original hours per year. Currently the Discovery Communications network is commissioning primarily for primetime. "Our shows need to compete for eyeballs with networks outside of the natural history and factual entertainment space, and we're not satisfied with just being the most watched animal network on TV," says Holzman.
Animal Planet's key areas of subject matter are man and nature, personal ordeals, pets and people, and contemporary natural history. What works for the net are larger-than-life personalities depicted in their authentic worlds, as well as programming with a sense of humor, which Holzman says is a newfound area for Animal Planet.
It focuses on longer-running series more so than one-offs, and for a special to work, it will need to be loud and generate its own buzz to cut through the competitive noise.
For traditional presenter-led natural history docs, which Holzman feels are "suffering a bit from 'retinal burn' and sameness" they'll have to be unique in look, feel and POV.
HOW TO PITCH:
Almost all pitches come through the network's development department, overseen by VPs Marc Etkind and Charlie Foley.
"While we receive everything from one-sheets to spec half hours, initial pitches can be on paper alone; however, if the show is personality-driven, we prefer to see a character tape," offers Holzman. "From there, we decide if we need to go to a full demo or not."
WHAT IT PAYS:
Holzman says budgets can range from US$250,000-$750,000 per hour. "The sweet spot is the $300,000 range," he says.
Bravo – Eli Lehrer, VP of development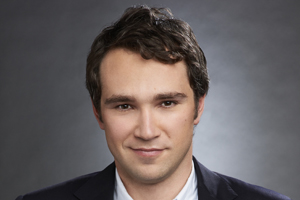 WHAT HE'S LOOKING FOR:
Lehrer says the Bravo core demographic can be broken into two groups – the "Will & Gracers" and the "PTA Trendsetters." Of the former group, Lehrer says they're "affluent, cosmopolitan, mostly single" and of the latter, think of a more suburban but still affluent group, mostly moms and still engaged with pop culture.
"The shows that work best on the channel tend to speak to both groups, whether it's Real Housewives or Top Chef, Millionaire Matchmaker or Flipping Out," says Lehrer. Shows are primarily character-oriented and "tend to focus on people with a unique skill-set and a larger than life personality, and give the viewer access and insight into a world that has wide appeal to our upscale, educated audience," offers Lehrer.
Bravo opts to provide intimate looks into the lives of "people who are at the top of their game, whether it's in real estate, matchmaking, styling or cooking." But remember that those characters "need to be credible, talented and entertaining," he adds.
A first season for a program can result in six-to-eight one-hour eps, which would then increase with subsequent seasons. "This year, for the first time, we're putting a few half-hour shows on the air as well, and those first cycle orders tend to be a little larger," he says.
HOW TO PITCH:
While the majority of programming comes via the traditional channels – major agencies and prodcos the NBC Universal-owned net has relationships with – Lehrer says there is "a process for vetting unsolicited pitches, once the appropriate paperwork has been signed, and we make it a point to review everything that comes to us that way."
Keep in mind, however, that of the thousands of unsolicited pitches Bravo receives, Lehrer can only think of "two or three" that the team has chosen to develop. Compelling tape should always be part of the pitch. And while some producers, in lieu of tape, have brought their characters in for face-to-face meetings, Lehrer says "that's always a crapshoot. Not everyone does well in a room like that, even if they may be 'great' talent."
WHAT TO AVOID:
"One thing that's never promising is when someone comes in and pitches us an idea that's very similar to something that we've already announced as being in development or picked-up to series," Lehrer cautions. Thus, do your research, check what the net has announced in its development slates (via outlets such as realscreen), and ask yourself how your project will fit the channel's current direction.
WHERE TO FIND HIM:
Realscreen Summit, NATPE and MIPCOM. As the net moves more into development in the format space, "we're a little more open to the international formats we find at MIP," he says.
DIY Network – Ross Babbit, senior VP and general manager
WHAT HE'S LOOKING FOR:
Scripps Networks Interactive's DIY Network aims for adults 25-54, with "a slightly male skew and an edgy sensibility," says Babbit. Current hits include the Crashers franchise (Yard Crashers, House Crashers, Bath Crashers), Renovation Realities, and The Vanilla Ice Project, which sees the rapper get busy with home reno.
"We're always looking for new and interesting ways to present informational 'home' content, but above all, it needs to be entertaining and fun," he says. "Charismatic expert talent is a big plus." What doesn't work? "Anything that feels contrived or fake."
A typical order can consist of an airable pilot or five episodes for a new series. DIY Network commissions roughly 350 hours per year, with 90% of the content original and the other 10% acquisitions.
HOW TO PITCH:
Send pitches directly to Babbit via email (rbabbit@diynetwork.com) and copy Paula Manlove (pmanlove@diynetwork.com). A release is needed for all pitches, but it does not need to come through an agent or lawyer. The pitch should include a brief one-sheet, and "if at all possible, tape," says Babbit. "Tape sells better than anything, even if it's raw."
HOW NOT TO PITCH:
Make sure you're well familiar with the net before hitting 'send' on your pitch. Babbit advises that full episodes of most of the network's series are available to be viewed via DIYNetwork.com. Check them out and whatever you do, "don't pitch us something that's already on the air."
WHERE TO FIND HIM:
Babbit regularly attends the Realscreen Summit and Realscreen's Factual Entertainment Forum.
Discovery Channel – senior VPs of development and production Simon Andreae (left) and Dolores Gavin (right)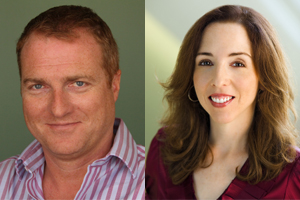 WHAT THEY'RE LOOKING FOR:
Discovery's key demo is adults 25-54, with audiences for its biggest hits skewing 60% male and 40% female, according to Gavin and Andreae. Male or female, the Discovery audience is united in its "vivid sense of physical and intellectual adventure."
Both development execs say that "sweeping epic narrative," as seen in the net's hits Deadliest Catch and Gold Rush: Alaska is a tentpole of the brand, with "the genius of the everyman" also being a successful programming theme, as seen in Sons of Guns. "At our very core, we celebrate something deep in the human spirit by highlighting characters who live by their own rules and who 'are what they do,'" they say. "More than anything, we strive to give our audiences an authentic experience."
HOW TO PITCH:
Andreae and Gavin say producers can pitch anyone on the Discovery Channel development team. While the network has development offices on both coasts, it shares one pipeline; thus, producers should only pitch one coast with their projects to avoid confusion. For the East Coast, a producer's first point of contact should be Amy Savitsky or Matt Kelly and on the West Coast, Sean Boyle or Nicole Reed.
Also, the Discovery producers' portal, https://producers.discovery.com, allows producers to submit ideas to any network in the Discovery Communications family. Pitches don't need to come through lawyers or agents, but should be at least one-pagers. "While not a must have, tape is certainly the most effective way for any producer to clearly articulate the show's vision," say the execs.
Andreae and Gavin advise producers to do their homework. "Know our schedule and what has and has not worked on our air. We know our brand and how to shape raw ideas into Discovery shows," they say. "The business of development is about collaboration and building on ideas until the best ones rise to the top." Also avoid pitching something that's worked on another network. "Be innovative and challenge us as programmers."
WHERE TO FIND THEM:
Realscreen Summit, the Realscreen Factual Entertainment Forum, MIPTV and MIPCOM, Jackson Hole and Westdoc are among the team's top markets. "When there is a market, someone from Discovery is usually there," they say.
The Documentary Channel – Kate Pearson, SVP of programming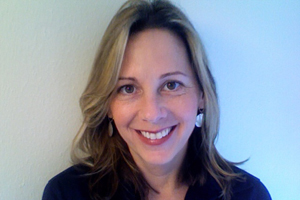 WHAT SHE'S LOOKING FOR:
Currently the non-fiction specialty channel is dealing mostly with acquisitions and is in the "early days" of commissioning films. "We are a movie channel with documentaries as our genre, so as long as it is a great story, we're open to it," Pearson says. "That said, people love a good scandal or controversy, don't they?"
She adds that mysteries and "the unexplained" also work for the channel. Pearson says it is looking mostly for one-off films, and although there is room for series, it is very selective. "The series has to be what we consider to be a true documentary series," she maintains. "No reality series."
HOW TO PITCH:
Documentary Channel has a general submission form on its website, while producers can also contact the director of acquisitions, Dorothy Henckel (dhenckel@documentarychannel.com), to send trailers and finished films. Treatments or earlier stage concepts can be sent to Pearson (kpearson@documentarychannel.com).
A pitching hint is to know where the channel, available via Dish Network and DirecTV, is distributed and what its programming looks like.
WHAT THEY PAY:
"We have a broad range of pricing which takes many factors into account, including whether it's a first or second run, whether it has won awards, and whether it is part of a package from a vendor," says Pearson.
WHERE TO FIND HER:
Pearson attends Sundance, Big Sky, Hot Docs, Full Frame, Tribeca, "sometimes" Sheffield Doc/Fest, IDFA and MIPDoc.
E! Entertainment Network – Damla Dogan, senior VP of original programming and series development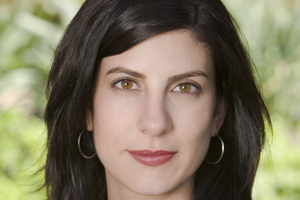 WHAT SHE'S LOOKING FOR:
Docusoaps and self-contained formats are a large part of the series development slate for the NBCUniversal-owned network, which boasts hits like the Kardashians franchises – Keeping Up with the Kardashians, Khloe and Lamar, Kim and Kourtney Take New York – as well as Kendra and Ice Loves Coco. "Shows must feel upscale, glamorous and have some sense of aspiration," says Dogan.
HOW TO PITCH:
Tape is preferable although not an absolute requirement. An agent should contact one of the development executives with a logline and they can then decide if it's a pitch they want to hear. The team rarely takes unsolicited pitches without an agent attached, but if it does, the producer must sign a submissions release. Dogan also advises against bringing a pitch centered on a talent without having the talent actually attached.
Oxygen – Cori Abraham, senior VP of development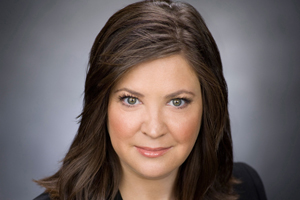 WHAT SHE'S LOOKING FOR:
As the net is growing its non-scripted original fare, Abraham says that "our efforts are focused on creating buzzy original programming for cable prime." A range of programming works for the net – from docu-series, big competition and dating series to self-contained formats – providing it contains characters that correspond with Oxygen's "Live Out Loud" tagline.
Oxygen, a sister net to E!, prefers series to one-offs. Abraham calls the Oxygen audience "Generation O" – young women at various stages of transitioning, from college graduation to first jobs, relationships and apartments.
HOW TO PITCH:
While Abraham and team prefer to be pitched via representation they are also open to any method of pitch, which can be a logline, one-sheet or bible. The one caveat – it has to be "a compelling idea that fits with our brand and audience."
HOW NOT TO PITCH:
"Don't try to oversell – if it's a good idea and we're intrigued, we'll develop it," says Abraham.
History – Dirk Hoogstra, SVP of development and programming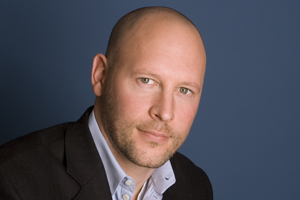 WHAT HE'S LOOKING FOR:
Hoogstra says the audience demo for History is 68% male, and comprised of core viewers who've been with the net since its 1995 launch and newer, younger viewers. "Our viewers are very savvy and want authentic original programming that they can connect with on multiple levels," he adds. "They like to be surprised and are voracious information seekers. So, we are always taking a fresh look and bringing a new take to History at every turn, literally and figuratively."
Characters and a blending of history and entertainment are also key elements for History programming. The net has made its mark with "workumentary" programming such as Ice Road Truckers and Ax Men and propelled the "artifactual" genre with hits such as Pawn Stars, American Pickers and the recent American Restoration. Series such as the competition program Top Shot and the U.S. version of Top Gear have represented new territory for the net, and Hoogstra says pushing forward is a key ingredient to its success.
"We love Top Shot as do our viewers, and we're considering some other unique competition shows, but we don't want to overload that space," offers Hoogstra. "We deliberately don't have a heavy filter so we can continue to innovate and push into new categories." The programming strategy is series-based but with opportunities for big, targeted specials as they're "part of our core DNA at History and they stand out as the definitive record of the subjects they cover."
HOW TO PITCH:
"All of our execs take pitches, develop projects and oversee greenlit projects editorially," says Hoogstra. "Unfortunately, we don't take unsolicited proposals." By way of advice for pitching producers, he offers this: "We continue to raise the bar and take History to places none of us have been before. I'll never say never, but keep in mind that we are male skewing and we're looking for shows we don't have, not what is already on our air."
Lifetime – Rob Sharenow, EVP of programming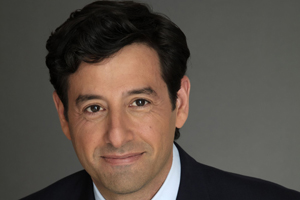 WHAT HE'S LOOKING FOR:
Lifetime, says Sharenow, "is and always will be a female-skewing network," targeting women in both the 18-49 and 25-54 demos. "That said, I think one of the mistakes people have made in the past is to pitch us programming that is exclusively targeted toward women," he says. Coming over to Lifetime from his previous programming gig at A&E, Sharenow says he hopes to "broaden our audience to not exclude men."
Of the non-fiction that's clicked on the A+E Networks brand as of late, Sharenow cites the venerable Project Runway as well as Coming Home, a series about veterans returning from war to surprise their families, and its version of the Brit hit One Born Every Minute, a fixed-camera maternity ward series.
As for central elements of programming that make it a right fit for Lifetime, Sharenow says the net looks for shows with a strong emotional core and compelling, relatable characters. "We are a brand that unapologetically embraces emotion in a way that other brands don't," he offers. Order numbers vary from a minimum of four to a maximum of 26 for a first season.
WHAT HE'S NOT LOOKING FOR:
While he doesn't want to exclude men from watching Lifetime, don't lean too heavy on the testosterone with your pitch, as "anything that skews male would be a challenge." And keep it fresh. "We are not looking to replicate other networks' successes," he maintains. "If something feels derivative, there has got to be an extremely compelling or differentiating element or reason for us to want to do the show."
HOW TO PITCH:
Pitches are preferred to come through legitimate agents or lawyers but, provided you're willing to sign a waiver, the net is open to unrepresented pitches. If you're pitching a character, it's best to have tape and a talent deal signed.
Generally, tape is preferred but isn't completely necessary if you're pitching a format. "In fact, sometimes I prefer just hearing a pitch rather than seeing a sloppy mock-up sizzle tape with elements culled from other shows," says Sharenow. Gena McCarthy heads up the non-fiction department for Lifetime and pitches can be sent to her assistant, Katherine Webb, via Katherine.webb@aetn.com. She'll then direct the pitch to the appropriate person.
PITCHING DON'TS:
Sharenow says producers should eradicate any preconceived notions about the typical Lifetime viewer. "I think viewers across television are fairly sophisticated and want original ideas that are exciting or innovative in some way," he says. "I would advise producers not to filter with us. We want to hear the best pitches, with the most exciting characters and ideas. Lifetime is a general entertainment brand and we can usually find a way to make a great idea work for us."
National Geographic Channel – Bridget Whalen Hunnicutt, SVP of global development and production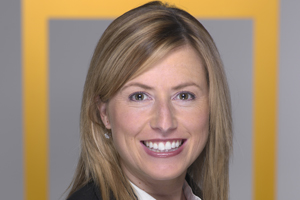 WHAT SHE'S LOOKING FOR:
Whalen Hunnicutt says last year's move to a more global approach towards development and programming has led to a series slate increase of 20% this year and that series such as Alaska State Troopers, Locked Up Abroad, Wild Justice and Taboo are getting great traction.
But specials are still important to the net as well. "Along with character-driven and entertaining series, we remain committed to doing high-profile specials driven by both amazing visuals and new discoveries," she says. As for what specifically makes a program right for NGC, Whalen Hunnicutt says it "primarily looks for concepts that provide fresh insights and exclusive access while highlighting dynamic characters and images."
Entertaining, relevant and accessible science programming is still a staple of the net, as is programming about "extraordinary" expeditions. "The channel is open to experimenting with new formats," she says. "Our goal is to develop the best format, whatever that may be, to execute the best ideas."
In terms of a target demo, think 25-54, and slightly male-skewing. Whalen Hunnicutt says the net's biggest hits tend to have male and female appeal, citing the series listed above and specials such as Restrepo: Afghan Outpost; Drugs Inc.; and Witness: Disaster in Japan as examples.
HOW TO PITCH:
Proposals can be submitted to NGC and its sister net, Nat Geo Wild, through NGCIdeas.com, through which they are assigned to assorted development representatives from the respective network. Accompanying the submission with tape is encouraged but not completely necessary. Also take note that with the majority of NGC's projects, the net works directly with producers and directors.
PITCHING DON'TS:
While you may think that an idea in your arsenal may not be up NGC's alley, you're advised to not filter yourself when making your pitch. "We may see in that idea a fresh angle or insight that would be perfect for our network as a companion piece or new concept to try," says Whalen Hunnicutt. "I encourage producers to provide all their ideas and be open to feedback that could lead to a successful program.
"National Geographic isn't limited to adventure, travel and Everest and Egypt stories," she continues. "We do those subjects well but we can and do cover so much more. NGC can tackle any issue, character, story in the universe as long as it has the right approach. We do contemporary history, character-driven series, culture, science and more."
---
The U.S. commissioners section features in the full 2011 print edition of Radarscreen (pictured below), which features interviews with more than 45 non-fiction commissioners – and which realscreen subscribers have already have received. Interested in becoming a subscriber? Click here for more details.