Last week was a tough one for Canadian documentarians, with the CBC, Telefilm Canada and the National Film Board of Canada (NFB) all announcing major cuts.
With the NFB's annual budget facing a 10% reduction in its parliamentary allocation, the organization announced it would be reducing the scope of its Filmmaker Assistance Program and its Aide au cinéma indépendant du Canada program, adding that that funds earmarked for production will be reduced "slightly," by approximately 1% of its global budget.
The CBC, meanwhile, said that its CBC English services face CDN$86 million in cuts over three years, which will lead to the loss of 256 full-time jobs. The estimated programming cuts will amount to $43 million, which is likely to herald reduced series orders and shrinking license fees for indie producers. So far the broadcaster has confirmed that two current affairs programs and six dramas will be dropped, with further details pending.
Finally, federal agency Telefilm Canada announced that it would be chopping the funds for its Theatrical Documentary Program in half – from $1 million to $500,000 – following federal government austerity measures requiring the shaving of $10.6 million from the agency's coffers over three years.
And with Shaw Communications calling for the abolition of the four-year-old, $100 million Local Programming Improvement Fund, a portion of which is used to fund short documentaries, the Canadian funding landscape could yet become bleaker still.
The cuts have left many in the industry reeling, and here, four award-winning Canadian documentary filmmakers give realscreen their reactions to the changes, and their predictions for the future of doc-making in the Big Country.
John Kastner, documentary director, four-time Emmy award-winner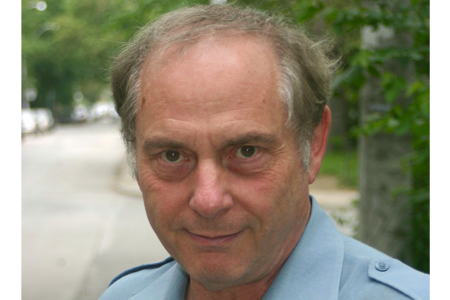 "With an upcoming retrospective of my work, 'Hot Docs Focus on John Kastner,' beginning next week, I should be savoring this moment. But the current budget cuts have turned it into a bittersweet, sobering occasion.
"Canadian documentaries are on the critical list these days, as one broadcaster after another retreats from the documentary business. What was desperately needed here was the most delicate surgery to resuscitate a great Canadian art form, one that is hemorrhaging badly. What we got was the 'Tory Chainsaw Massacre.'
"Why should the Canadian public care? Canadians face a challenge unique in the world: the overpowering cultural influence of U.S. television and movies. Perhaps no other country's national identity is threatened this way as we are. The danger posed by the cutbacks is not just that broadcasters will air fewer Canadian TV shows and the NFB make fewer Canadian films, it is that our children will end up behaving increasingly like Americans because American life is mostly what they will see on our TV and movie screens.
"Sadly, the creeping de-Canadianization of our work is well under way. No producer in his right mind these days only makes documentaries about – gasp! ugh! – Canada, if he wants to survive. Most have long been forced to cram foreign content into their docs. Foreign buyers infinitely prefer to see stories set in Toledo over Toronto, Omaha over Ottawa. The result: the incredible shrinking Canadian content in Canadian docs in recent years.
"I ought to know. Unlike most of my colleagues, who have been forced to de-Canadianize their docs, I have been lucky in this regard. While I very occasionally shoot outside of Canada for the odd comic documentary, the vast majority of my docs are serious ones and were shot almost entirely in Canada telling Canadian stories (last time I shot outside of Canada for a serious film was in 1979, when a Toronto woman in my film Four Women moved to Michigan).
"That is why the lovely retrospective of my work at Hot Docs is bittersweet for me. The fact is, I couldn't make most of these films today. Who would run them? Or, to put it another way: who will tell Canadians stories anymore?"
Francine Pelletier, Gemini Award-winning documentary maker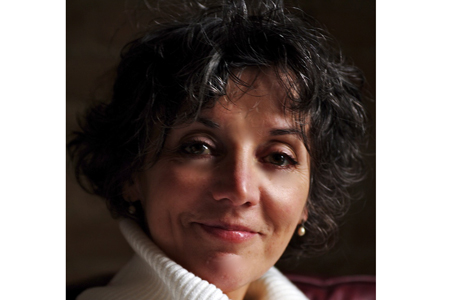 "Any documentary filmmaker will tell you how bad things have become over the last 10 years. We are dropping like flies. We all know experienced award-winning documentary producers who have been forced to abandon the profession for lack of funds. This latest round of cuts will only intensify the purge.
"This situation is intensified by the fact that documentaries, like all media arts, is undergoing an intense period of transition as we move into the digital/web age of the future. Rather than help us through this thorny patch, the present government is throwing us out to pasture, and to our own devices. Government authorities have clearly indicated that, coming soon, documentarians will have to rustle up their own start-up money.
"This is a major change in cultural policy and the confirmation that this government does not believe it is its role to stimulate cultural production in Canada. Furthermore, it seems to have a particular gripe against documentaries because of its capacity to point fingers and ask questions. The time has come to say hell, no, we won't go!"
Daniel Cross, Gemini Award-winning producer, president of EyeSteelFilm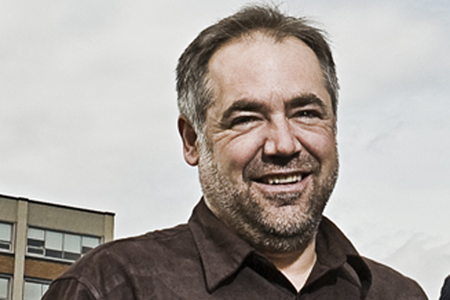 "Recent government cutbacks are again taking aim at documentary filmmaking. With the implementation of these cuts we will be witnessing the end of feature documentary cinema as Canada's National Cinema and, together with hockey, Canada's most famous cultural export.
"The CBC has repeatedly cut independent documentary time-slots – as have private broadcasters – and today there are very few POV documentary time slots on TV; almost none. Just last week Telefilm announced its decision to handle the cutbacks by eliminating the majority of its very small but vital Telefilm Feature Documentary Fund – this cutback cannot be overlooked, and basically sees Telefilm once again not supporting documentary cinema.
"Clearly things are going too far when the NFB/ONF implements government cutbacks by closing the NFB Cinemas and Robotheques, public places where students, educators, cinephiles, families – kids, parents and grandparents – all go to enjoy Canada's documentary heritage. By cutting these public documentary libraries and eliminating TV slots, we are ensuring that there will be zero audience and therefore zero public support for documentary cinema in the future.
"These are not just bureaucratic cutbacks. Independent documentary filmmakers will not survive these cuts, the audience will be lost and the country will suffer the consequences. Documentary Cinema is vital to Canadian culture – it defines us. Documentary Cinema is Canada's national cinema, internationally recognized and culturally mandatory. No other artistic genre receives the international acclaim that Canadian documentaries receive.
"In utilizing the smallest amounts of money, we annually – every single year – deliver the largest cultural and economic bang for the buck. I can tell you as one of the canaries in the coal mine the oxygen is all gone, it is a poisoned environment, and I suggest serious protest from the entire media community. Our cultural heritage cannot be replaced by reality TV, factual entertainment or lifestyle programming, regardless of the advertising dollars sold on these programs. Enough is enough! This is political."
Kevin McMahon, producer/director at Primitive Entertainment, Genie and Hot Docs award-winner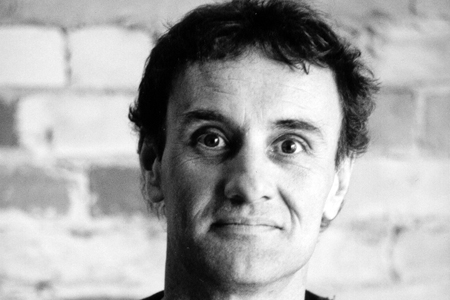 "Somebody smarter than me will have to comment on the general efficacy of cutting government spending to end a recession created by excessively greedy bankers. But all Canadians agree the government should manage the economy – that's why we subsidize, for example, oil extraction and long-haul trucking. And we've had consensus on supporting communications infrastructure since John A. built the railroad. So we're left with a question of priorities.
"Documentaries are one of humanity's best tools for understanding our complexity and transformations. Their value to the democratic process is self-evident. Documentary is also the only cultural form Canada can claim to have largely invented and in which we're a world leader. And, clearly, we love docs. Hot Docs has grown so explosively that it was emboldened to take over one of Toronto's best-loved cinemas and dedicate it to showing non-fiction movies. So the priority a government gives to documentaries reveals both its democratic zeal and cultural sophistication – values to be ultimately judged by voters.
"I can't comment on what the cuts will mean to the CBC because I know nothing of its inner workings. I do know that the Japanese and German public broadcasters we are working with are much more generously funded, which says something about those countries and ours. Any honest independent filmmaker would have to admit that we may benefit if the CBC copes with cuts by outsourcing documentary production. But I want no gain from another's pain, so it's still a drag to see CBC employees lose their jobs.
"As for the NFB, even the kind of capitalist proud of his sharpened teeth would see that cutting its budget is ill-advised. No other single institution in the world is responsible for as much media innovation. From computer key-frame animation to IMAX to real-time 3D production, the NFB is to showbiz what helium is to a party balloon. Undermining its economic benefit to save chump change is penny-wise and dollar-dumb.
"But personally – and this is for the youngsters – after 30 years working in media, I know that the ground beneath us is always shifting. If you choose to make documentaries you commit yourself to living – or dying – by your wits. What you gain is a life of adventure. For me, it's an excellent trade-off."