(Fictional agent Ari Gold, as played by actor Jeremy Piven in HBO series Entourage. Picture: HBO)
In our second preview feature ahead of the Realscreen West conference in Santa Monica, a range of leading agents discuss and explore the growing role of "10-percenters" in the non-fiction arena.
Anecdotally on the market floor at this year's Realscreen Summit, many had remarked on what has seemed to be a notable increase in "10-percenters" getting involved in the non-fiction arena.
Well, the conjecture is backed up by the numbers. In 2009, 22 agents attended the Summit, and in 2010 that figure increased to 29. But by 2011, the number rose to 45, and this year the amount leapt again, to 68 – representing a 209% increase over a three-year period.
Agents are in the factual game, it seems, and here to stay.
The talent agency space is dominated by a "big four" – William Morris Endeavor (WME), Creative Artists Agency (CAA), United Talent Agency (UTA) and International Creative Management (now to be known as ICM Partners following yesterday's management buyout) – and all four have agents actively representing non-fiction producers and production companies.
For CAA agent Alan Braun, the non-fiction/unscripted space is "a huge growth business" for the agency sector. While his company is best known for representing A-list Hollywood stars such as Brad Pitt and Meryl Streep, the firm also reps many major non-fiction producers, including BBC Worldwide, Cineflix and Ryan Seacrest Productions.
A key factor behind the increase in activity for the big four has been the growing demand for unscripted and alternative programming. "With 80 potential network buyers for shows, more and more producers feel they need agents to navigate these waters," says Braun (pictured below, left).
"There's definitely been a shift, at least over the last five to seven years," adds WME agent Josh Pyatt (below, right), whose company looks after U.S. prodcos such as Magical Elves and Original Productions. "You look at networks that have predominantly been scripted networks, like USA, TNT, TBS and AMC, which are now getting in the non-scripted space in a big way.
"I think that's due in large part to the shift in the corporate mandate, from off-net acquisitions, to really wanting to buy and own their own content, instead of renting somebody else's product. They're buying more of what they want – as opposed to spending $200 million on old episodes of CSI."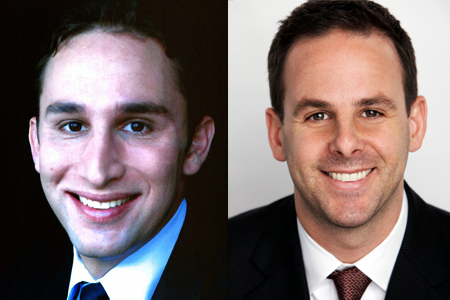 One insider able to offer a particularly balanced take on the matter is Chris Coelen, the founder and CEO of Kinetic Content. Prior to Kinetic and his previous stint heading up RDF USA, Coelen worked as an agent for 14-and-a-half years, starting out by representing news anchors long before the reality TV boom at the turn of the millennium. While his indie does not currently have representation, he is enthusiastic about the opportunities partnering can present.
"In general you are absolutely in good stead if you align yourself with an agent who is on the same page as you," Coelen offers. "They can supply you with marketplace information, but also can just heighten your profile – they serve a publicity function for you.
"They can advocate for you on a deal and they know the standard deals that are out there – that's useful." He explains that, in general, agents will either look to work out one of two scenarios for a producer when dealing with a network commission.
"An agent is either going to take 10% of your fee – and typically a production company gets 10% of a show's budget as a fee, so an agent is therefore going to get about 1% of the budget as their commission and 10% of whatever you make on the back-end – or an agent's going to package a show. And every agent wants to package a show.
"If an agent gets a package commission, then they don't take 10% off your fee, but they take 3% of the budget and 10% of the back-end," he adds, "which generally comes off the top before anybody else participates – that's a fairly standard package position."
But how should a producer go about securing an agent? For WME, Pyatt suggests the direct approach is best. "Be aggressive and be prepared," he says. "Agents are very selective with who they go after when they're picking new clients. Meet as many as you can, and show them what you feel is your best property.
"Don't be afraid to ask, and don't be afraid to talk to them about what they're looking for. If I was at the Realscreen Summit and somebody came up to me who had a project, I would take the business card and either look at the idea or show it to one of our younger agents to take a look at and to vet.
'And if they thought it was a good idea, we'd show it to some of our bigger production companies [to potentially partner with] and that's how new companies get built – off the back of larger companies."
Nevertheless, having original intellectual property and a killer sizzle reel showing off must-see characters – which of course you and you alone have exclusive access to – rate highly on most agents' wish lists.
For Joe LaBracio (pictured below), an agent in the alternative television department at UTA who previously served as director of alternative series development at CBS, a common mistake is seeing producers coming to the table with nothing but paper.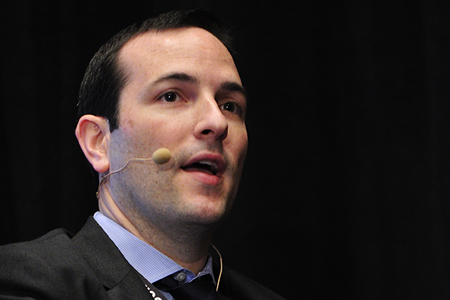 "Just coming with an idea is not enough, because the cable market place is all about interesting characters, interesting worlds and access to cultures and subcultures that we haven't seen before," says LaBracio. "To have just the idea of doing a show and writing it up is not going to be appealing to any agent.
"If you're a company that's never made anything before but you have access to an amazing family business or world, then you have real IP that's interesting. As an agent, you're always looking for people who have ideas, even if they don't necessarily have the experience to execute it.
"We represent companies that are always looking for third-party content, and all the big players make third-party deals," he adds. "The barrier to entry is really just about having some real piece of IP, and a piece of paper is not it."
Meanwhile, from the U.S. network's point of view, agents tend to be viewed favorably. While JC Mills, director of development at National Geographic Channel U.S., says he is more or less happy to deal with anyone – be they agents, managers or recommended producers – he explains that agents are preferred because it will mean a pitch has been vetted.
"It's almost a seal of approval," he explains, "or a stamp of validity – that this person is legitimate, can produce what they tell you they can produce, and that we [the agents] stand behind their work.
"And we trust the agents because that's what they do. That's why an agent's reputation should be guarded super-highly and they should really make sure that they do everything that they can to make sure that their clients come to us – and really all networks – with ideas that are fresh, content that's good and characters that are going to pop."
Mills also points out that in addition to production talent, the other major area increasingly becoming a draw for the agency world is onscreen talent.
Shows such as Jon & Kate Plus 8 and Jersey Shore have proven the reality genre's ability to produce magazine cover- and personal appearance fee-level celebrities, and many in the sector are on the lookout for "the next Bethenny Frankel" – the former Apprentice: Martha Stewart and Real Housewives of New York City star who went on to sell her SkinnyGirl cocktails brand for a reported US$120 million to Fortune Brands' Beam Global.
"That's what they want," says Mills, "that ancillary business that you can really capitalize on."
Ultimately, however, having an agent or not will come down more to personal choice than absolute requirement. While many U.S. nets state that they will now not accept unsolicited pitches, Mills and Coelen (pictured below, left and right respectively) both attest that, if you can get a channel to the point of being interested enough to want to buy your show, then having an agent is not a necessity.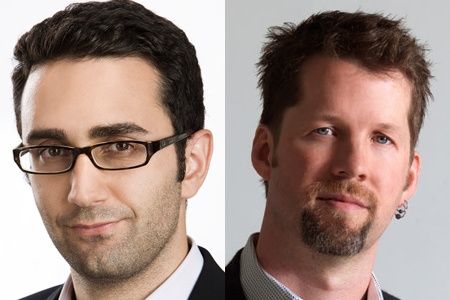 "I remember as an agent a lot of times clients or potential clients would say, 'Well, what if I get [a deal] myself?' and the answer's pretty simple – you're either in or you're out," says Coelen.
"You're either somebody who's going to be part of the system and we're going to work together – and sometimes it's going to come through the client and sometimes it's going to come through the agent – or you're not. And you have to feel like the sum of the benefit is worth it; if you don't, you shouldn't be represented. Go out and try to do it yourself.
"But most people aren't going to be able to do it themselves very well," he adds. "Most people need some help."
This feature appears in the current May/June 2012 issue of realscreen magazine. Not a subscriber? Click here for more information.
Realscreen West will host Agent One-on-Ones with representatives from CAA, Gersh Agency, ICM Partners, Peleton Entertainment, UTA and WME in Santa Monica next week.