For the past three decades, Peter Mettler (pictured) has made a career of filming the seemingly unfilmable. His latest documentary, an exploration of human perceptions of time, is similarly lofty in its ambitions.
"I made a point of saying it at the beginning of the film in the voiceover," Mettler says, talking with realscreen at his Toronto office, "you don't always need to know the name of what you're looking at. You don't always need to know what time it is."
Five years in the making, The End of Time is the third installment in a trilogy of essayist documentaries, and marks the veteran Canadian/Swiss director and cinematographer's first digitally-shot feature.
In Picture of Light (1994), the Northern Lights became a way to examine how filmed images have replaced individual experience. For Gambling, Gods and LSD (2002), he sought to capture transcendent experiences by filming a group of evangelicals at an airport strip, a demolition in Las Vegas, and tracings in the Nevada desert.
Like those films, The End of Time drifts dreamily through various locations – the massive CERN particle accelerator in Switzerland, a lava flow in Hawaii, a techno concert in Detroit, and a funeral rite near the site of Buddha's enlightenment – in an attempt to capture visual representations of time.
Mettler shot and edited the majority of the film himself. In the front room of an old Victorian house in Toronto's Annex neighborhood, yellow post-it notes representing each scene from the film are meticulously stuck to a wall.
A visual artist, sound designer and electronic music fan, Mettler included similarly tripped-out sequences in The End of Time called Mixxa, which he created with bespoke software that mixes several layers of animated and stock images together in real-time. It's a way of working he hopes to employ again in the future – in his films and through his live audio-visual performances with musicians.
"To me it's emblematic of a further evolution for the language of image-making," he said. "I can imagine lots of people starting to work like that more and more, as we go into this life of collecting so many images and sounds that we can then manipulate and make our own."
A coproduction of the National Film Board of Canada (NFB), Schweizer Radio und Fernsehen, SRG SSR and Arte G.E.I.E., the film had its world premiere at the Locarno Film Festival in August and will screen at the Toronto International Film Festival (TIFF) tonight (September 6) as part of the Masters program. It opens theatrically this fall in Switzerland through Look Now!, and in Canada via Mongrel Media.
How did you decide to approach making a film about time?
It's kind of an impossible subject: time. I knew that when I was embarking on it, but what I realized as I was doing it is that you can't really talk about it too much, because if you start to entertain one person's idea or one historical perspective on time, then you have to show another one and then another one. Then you have to show the whole palette, and you're in a situation where you've gotta make a series.
What I could do, which I felt was interesting, is create an experience of time for the viewer. The film became more about an engagement with our own perception of time while watching the film. The medium is great for that, because it's its own time machine. It's a time-based medium that has a great elasticity to play with your expectations of time as a viewer, so that became more of the focus, how the viewer and the film interact as opposed to trying to explain different facets or opinions of time.
Is raising money for a documentary about time a difficult thing to do?
Yeah, it is normally. The last few films I've done have all been exploratory in the sense that I'm working around teams and strategies as opposed to saying, "this is a film with a blueprint and this is what it's going to look like when it's finished."
It is much more a process about discovering things but I've done that with Gambling, Gods and LSD and Picture of Light so I could show that process has worked and, at the same time, present a proposal that clearly outlines the strategy on how it would be shot, what the themes are. I also gave sample scenarios of how one scene would evolve into the next and into the next, just to give a sense of it, but really I said: "This isn't the film. It's just a communication of the logic of the film."
Can you tell me about your exploratory approach to shooting?
In the research stages, I chose a preliminary set of locations with appropriate reasons in my mind, so I would choose Hawaii for the geologic aspects of it and the possibility of actually seeing Earth form and something that hints towards the creation of our planet. In the process of going there, you meet people and see things that you didn't know were there, and I follow those leads as I go along. The scenes in CERN [the research facility and particle accelerator in Switzerland] were actually shot during research because the whole thing is sealed off during the experiment.
Because it's radioactive?
It's everything: magnetic, radioactive, freezing cold. You can't go. They said, "Come now," and I wasn't really even ready to shoot, but it seemed like we should, and my main question going there at the beginning was: "Okay, what's the beginning of time? When did it start? What is the physicist's picture of time?" Because I knew they were trying to recreate circumstances that they felt occurred at the Big Bang to try and identify this missing particle that they call the "God Particle," so it seemed like a good place to start.
The End of Time is part of a trilogy with Gambling, Gods and LSD and Picture of Light. What do these films have in common and how do they differ?
What they have in common is a very exploratory approach; they set out around a subject in the case of the Northern Lights, or a theme. They explore and they gather scenes, ideas, peoples, and notations, and weave it together into this kind of associative palette, if you will, that's couched in documentary, because you go out into the world to do it, but it's really more of a stream of consciousness experience for the viewer.
We would find these threads and build them together in the editing as what I described before. That was still filmable stuff, but it was getting more ineffable as we went along. Time is really impossible because we don't even really know that time exists. It's very possible that it's just a way that we organize our experience; that it's a concept that we create to superimpose on things happening. The more you think about time and look at time, the more you see everything is actually time. Everything that is, is time. Therefore anything you point the camera at is worthy subject matter for a film about time.
So it leaped from the transcendental act in Gambling Gods of what people did to connect to nature or to transcend their lives, or to feel a spiritual high. From something that was still filmable to something that was also transcendent, but all diffused.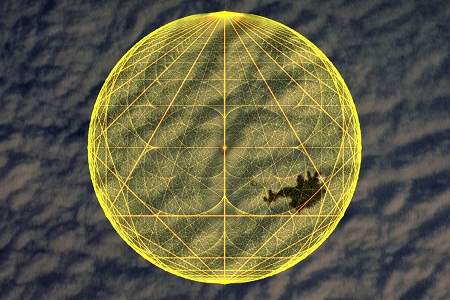 What kind of camera did you use and why?
A Sony EX1 and the Canon 60D. They seemed like – especially the X1 – the best traveling camera with the best quality image. When I say 'traveling camera,' I mean I can manage it myself. I can put it in a knapsack, carry all the accessories I need, and I did tests at that time from the digital image to blow up on 35mm, because we thought we'd still end up on film, and I was amazed.
It was the first time I was convinced I could go digital, because I'd always shot film before. It's kind of a crappy camera, because it's plastic and it's electronic and it's delicate and all this, but at the same time it creates an amazing image and it's very versatile, so it's not like one of these things you feel secure about, but you can get really good stuff with it. It has different possibilities of image manipulation and language than film does. You can see it. You're carrying a computer too, so you can view what you're doing as you're doing it, which you never could with film.
Do you prefer to shoot everything yourself or will you share control?
It depends. I'm more and more interested in having other people shoot. In fact, I didn't even go to India for [The End of Time]. I was editing and made the decision that it was more valuable for me to keep editing. I knew what I wanted in India and gave pretty elaborate instructions to my camera assistant [Camille Boudin], how to look at things, how to flow or react to things, how to go with things. What kind of conversations to try and provoke, and exchanges, but also to be open. She did a very good job, but of course I got 60 hours of material for the few minutes I was going to use.
When you're making a movie that doesn't have a traditional structure, how do you know when you're done?
It's a tough one. In this case, I had a sense that the movie was done. I did work with an editor, Roland Schlimme. He would edit certain scenes and I would edit certain scenes, but I was more responsible for the whole thing. During that period of assembling, it was about discovering things and trying this or that, and also starting to put in some voiceover ideas.
It's like having many balls in the air at the same time and trying it out until it feels like it makes sense. Then I showed it to about 25 people to see what it was like in a theater setting. That's where I thought, "I get it. This is it. This is the shape and character. This is what it is about." Though what it's about is a little difficult to put your finger on.
The End of Time screens at the 2012 Toronto International Film Festival on Thursday, September 6 at 9:15 p.m. at the TIFF Bell Lightbox, and on Saturday, September 8 at at 12:15 p.m. at Cineplex Yonge & Dundas.
Check out the trailer below: