To celebrate realscreen's 15th anniversary, we've selected 15 emerging directors (or directing teams) that we think represent the future of feature-length non-fiction.
In making the selections, we assembled an all-star team of top-level festival programmers and TV commissioners, and asked them to pick their stars of tomorrow.
Who is the next Pennebaker, we demanded, or the new Herzog? Which directing duo could go on to match the feats of the Maysles, and which provocateur could reach the heights of Morris or Moore?
The discussions were passionate, and for most of the judging panel (listed at the bottom of the page), whittling their shortlist down to just one director or duo was agonizing. So a big thank-you to all our judges, and massive congratulations to all of the 2012 Doc Hot Shots who made the list, which follows below in alphabetical order…
MALIK BENDJELLOUL (Sweden)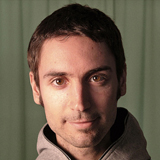 Notable work: Searching for Sugar Man
David Courier, Sundance Film Festival senior programmer: "Searching for Sugar Man trumpets the arrival of a major new voice in non-fiction film. Bendjelloul's film is so much stranger than fiction it's hard to believe that it actually happened. As plot twists abound, Sugar Man dazzles at every turn. This is that rare documentary for wide audiences – a film for anyone who believes in second chances, for anyone who believes in the power of music to overcome the obstacles of time and space."
MARGARET BROWN (U.S.)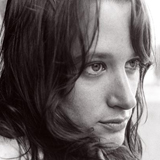 Notable work: Be Here to Love Me, The Order of Myths
Janet Pierson, SXSW Film producer: "Taking a longer view of who our future doc masters will be, rather than working from this year's festival debuts, I'd like to nominate Margaret Brown, who combines a unique and cinematic filmmaking voice with deeply moving stories. Her approach is intimate, her sensibility poetic with gravitas. The films have a timeless feel that get under our skin."
ASIF KAPADIA (UK)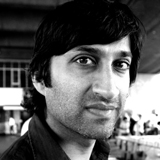 Notable work: Senna, The Odyssey
Adam Benzine, realscreen associate editor: "Kapadia's doc debut burst onto the world stage last year, staggering audiences globally by bringing a high drama approach to archival storytelling. Asif already had form as a narrative director prior to Senna's success (which included BAFTA and Sundance wins), and hopefully his recent Olympics doc The Odyssey indicates a willingness to further explore the non-fiction format. If so, great things undoubtedly await."
ANDRIS GAUJA (Latvia)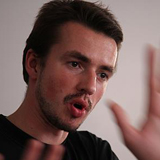 Notable work: Family Instinct, Victor
Doug Jones, Los Angeles Film Festival associate director of programming: "Many filmmakers are exploring the boundaries of documentary filmmaking, but few are approaching it with the fearlessness of Gauja. In his debut film Family Instinct, a disarmingly raw portrait of a dysfunctional family and their community of misfits and malcontents, Gauja employs a variety of methods – pure documentary, recreations, staged events in which only some of the participants are aware of any staging – to create a tightwire act of fact, fiction and the revelatory space in between."
HAVANA MARKING (UK)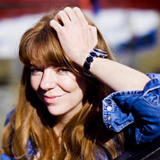 Notable work: Afghan Star, Smash & Grab – The Story of the Pink Panthers
Nick Fraser, BBC 'Storyville' series editor: "She's very, very talented. She made Afghan Star, and she's developing two new ideas for us. Smash & Grab was a big, well-made film with a lot of animation in it, which was really deft, really good."
SARAH MCCARTHY (Australia)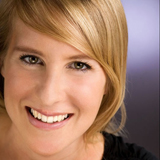 Notable work: Sound of Mumbai: A Musical
Thom Powers, TIFF doc programmer and DOC NYC artistic director: "With Sound of Mumbai, Sarah McCarthy didn't make anything easy on herself, filming with Indian slum children putting on a production of The Sound of Music. Up until the night of the one-time-only performance, she wasn't sure whether she'd have permission to film it. But the results are triumphant, one of the most emotionally charged films I've ever shown. In fact, just thinking about it now makes me choke up."
ELIZABETH MIMS AND JASON TIPPET (U.S.)
Notable work: Only the Young
Simon Kilmurry, 'POV' executive director: "Elizabeth and Jason have achieved something remarkable in Only the Young, transporting us into the lives of their teen characters, where it feels like we are quite literally there, hanging out with them, at that point in time when our lives stretched endlessly and uncertainly into the future. As filmmakers they have a freshness of vision that is exhilarating to witness, and a talent for storytelling that is both incisive and humble. Watching this film has been one of the great artistic highlights of 2012."
CAMILLA NIELSSON (Denmark)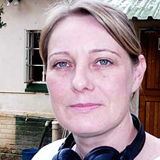 Notable work: The Children of Darfur, Mumbai Disconnected
Mette Hoffmann Meyer, DRTV head of documentaries: "Camilla is very bright, and has a fantastic understanding of the complexity of politics and people. She's also very brave, and in a very short period of time has taught herself to use cameras and get closer to the story. Her work is beautifully shot, and the material she's coming home with from Zimbabwe [for a future doc] comes from a place that's really very difficult to shoot."
LISANNE PAJOT AND JAMES SWIRSKY (Canada)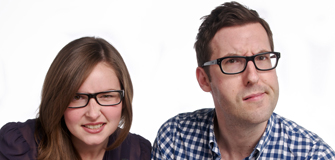 Notable work: Indie Game: The Movie
Hussain Currimbhoy, Sheffield Doc/Fest film programmer: "Lisanne and James immediately sucked me into a world I knew nothing about with brilliant editing and an excellent eye for cinematography and pacing that outdoes far more seasoned filmmakers. They then took me on a rollercoaster ride I was not at all expecting, and I loved every minute of it. In a world where control over your content is fractious, these filmmakers did it on their own terms using all modern tools at their disposal to make the film a reality."
VÉRÉNA PARAVEL (France)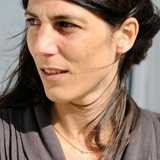 Notable work: Foreign Parts, Leviathan
Benjamin Fowlie, Camden International Film Festival founder and director: "Part anthropologist, part filmmaker, Véréna has created films that transcend our notions of what documentary is, and what it is supposed to be. Beginning with Foreign Parts, she has emphasized the immersive, experiential qualities of the moving image, eschewing both narration and conventional narrative. Her latest collaborative project with Lucien Castaing-Taylor, Leviathan, pushes the limits of documentary even further."
TRISTAN PATTERSON (U.S.)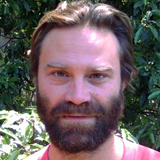 Notable work: Dragonslayer
Basil Tsiokos, Sundance Film Festival programming associate, documentary features: "In Dragonslayer, director Tristan Patterson and producer John Baker were able to almost instinctively adapt the form of documentary portraiture to perfectly suit their untraditional subject and capture a specific, pivotal moment in his life. If they can bring the same kind of unmediated authenticity and immediacy to their next project, they'll certainly remain high on everyone's watch list."
DAWN PORTER (U.S.)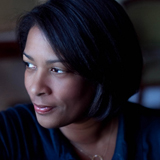 Notable work: Gideon's Army, Spies of Mississippi
Lois Vossen, senior producer for PBS's 'Independent Lens': "Dawn's varied professional background as an attorney and TV executive provides a unique skill set that serves an independent filmmaker… Her experiences as an attorney give her practical insight into the ever-more-complicated legal side of the business, while her connection to storytelling makes her a great creative partner. She has a strong understanding of what drives a great story forward."
ASHLEY SABIN AND DAVID REDMON (U.S.)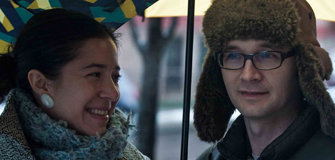 Notable work: Girl Model, Downeast
Sean Farnel, acquisitions consultant at SnagFilms: "Their work has a raw, but thoughtful quality, a willingness to experiment and play in the form, yet also a firm grasp of classical observational filmmaking. Smart, tough, but not preachy politically, these DIY-ers have also been astute and creative in managing the business life of their films. It's clear that major works should be expected from them, individually and together, for years to come."
BILL ROSS AND TURNER ROSS (U.S.)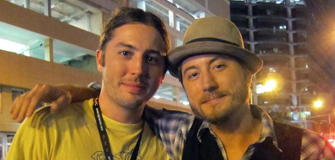 Notable work: 45365, Tchoupitoulas
Charlotte Cook, Hot Docs director of programming: "They are filmmakers who are developing a new, modern form of vérité that is a progression in the craft, and art form, of documentary. What makes their work so important is that it is not bound by present relevance, but that it will continue to gain nuance for decades due to the way in which they portray atmosphere and feeling, not only of place and culture, but of the people within."
SEUNG-JUN YI (South Korea)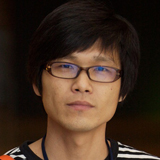 Notable work: Planet of Snail
Heather Croall, Sheffield Doc/Fest director: "The most stunning documentary this year has to be Seung-Jun Yi's Planet of Snail – one of the most mesmerizing, life-affirming cinema experiences you will ever encounter. Seung-Jun Yi's directorial touch is so masterful; he gently invites us into his deeply respectful portrayal of this amazing couple with a love story that is refreshing and fun but never sentimental, never maudlin. The light bulb scene in Planet of Snail has been burned into my mind forever."
---
HONORABLE MENTIONS:
Beyond the final list of 15, the judges were falling over themselves to suggest other doc-makers worthy of inclusion. These included Maite Alberdi (The Lifeguard), Nina Pope and Karen Guthrie (Jaywick Escapes), Alison Klayman (Ai Weiwei: Never Sorry), Malika Zouhali-Worrall and Katherine Fairfax Wright (Call Me Kuchu), Neil Berkeley (Beauty is Embarrassing), Yance Ford (Strong Island), Angad Bhalla (Herman's House), Matthew Heineman (Escape Fire), Matthew Akers (Marina Abramovic: The Artist is Present), Dylan Southern and Will Lovelace (Shut Up and Play the Hits), Jeanie Finlay (Sound It Out), Rebecca Richmond Cohen (Code of the West), Pete Nicks (The Waiting Room), Joshua Oppenheimer (The Act of Killing), Treva Wurmfeld (Shepard & Dark), Dan Lindsay & TJ Martin (Undefeated), Bart Layton (The Imposter) and Alma Har'el (Bombay Beach).
---
The 2012 Doc Hot Shots advisory panel:
Charlotte Cook, Hot Docs
David Courier, Sundance Film Festival
Heather Croall, Sheffield Doc/Fest
Hussain Currimbhoy, Sheffield Doc/Fest
Sean Farnel, SnagFilms
Ben Fowlie, Camden Int'l Film Festival
Nick Fraser, BBC 'Storyville'
Mette Hoffmann Meyer, DRTV
Doug Jones, Los Angeles Film Festival
Simon Kilmurry, PBS's 'POV'
Adriek van Nieuwenhuijzen, IDFA
Charlie Phillips, Sheffield Doc/Fest
Janet Pierson, SXSW Film
Thom Powers, Toronto International Film Festival
Basil Tsiokos, Sundance Film Festival
Lois Vossen, PBS's 'Independent Lens'
Adam Benzine, realscreen
Think the judges missed a name? Add your suggestions for hot doc director talent in the comments section below!