Ahead of the start of the biannual Bristol-based event's 30th edition on Sunday (October 14), realscreen chatted with Wildscreen CEO Richard Edwards (pictured) about the festival's plans for this year, the state of wildlife programming internationally, and the importance of looking forward.
How will this year's festival celebrate the 30th anniversary of Wildscreen?
We're obviously very pleased and excited about our 30th anniversary. It's come a long way since its initiation in 1982 and we'll have a little drinks reception to celebrate our 30 years and we might have a little retrospective of Wildscreen as part of the [Wildscreen Panda] Awards gala at the end of the week.
Really, what we want to do is look forward rather than back. We're very keen that the Wildscreen festival pushes the boundaries and looks at the industry in the future. It's more [about] looking forward to the next 30 years than looking back over the last 30 years.
What are the biggest changes to wildlife filmmaking since the festival began?
The biggest thing in the last 30 years is the internationalization of wildlife and long may that continue.  Thirty-odd years ago, it was perhaps a very Anglo-American industry. Wildscreen is very pleased that it's a very international festival.
The other one obviously is innovation. We've got a lot of creative people around the world that are looking for how to get that shot, how to tell that story, and how to film that particular species, so there's been some fantastic innovations for wild life filmmaking.
How are you planning on kicking off the festival?
The first day of the festival is traditionally a "newcomers" day – it's about encouraging them to get the most out of the festival.
On the opening night we're very pleased to have an exclusive preview of DisneyNature's Chimpanzee [pictured below]. There will be a champagne reception afterwards which will kick off the festival in a good spirit.
The Monday night will be a fun and entertaining evening [event] with the BBC. It's called "You're Having a Giraffe" – it's a quiz show format with some of the BBC on-screen personalities. This is one of a growing number of events where the festival is opening its doors to a general public audience as well as to the industry.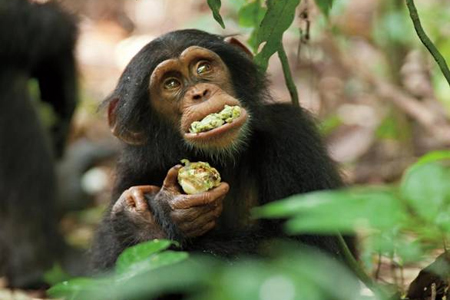 Did you notice any themes from this year's submissions?
I'm not sure there were themes. What we were most pleased about was the variety from 46 different countries, everything from How to Boil a Frog, a campaign film about climate change, to the multi-million pound Frozen Planet. For me it's the variety, the sheer diversity of the different dials of telling wildlife stories, the different formats, that's what Wildscreen is all about.
Is there anything new this year, or any areas in which you're evolving the festival?
The festival is there for the industry. It is a place of business; it's a place where shows are bought and sold. It's also very important for me that it's a place of knowledge transfer, where best practices can be shared, and where the craft of wildlife filmmaking is highlighted, enjoyed and debated. I think it's also a place for the discovery of new talent. We want to see who are the next cinematographers, amazing directors, producers and on-screen talent.
We're very keen to open it up to the public, more than ever before. We have some guests coming – Jane Goodall is going to be one of our major attractions, and [she's] giving an inspirational piece about the state of the planet and what we can do about it.
For the second year only, we've got Wildscreen's Got Talent, where we're looking to uncover the next on-screen TV presenter or celebrity.
I think the other thing we are really looking at is getting the commissioners –  those people who control the purse strings – really accessible and available, talking about what they want, what they're looking for.
What more can you tell us about Jane Goodall's participation?
 Jane's been a long supporter of Wildscreen and she's been here before. She obviously is very connected with the wildlife filmmaking industry over the years and she can appreciate the emotive power that wildlife film and photographs have on the general public.
We're very keen to have a conservation icon be part of the festival. In the past we've had Richard Leakey, David Attenborough, James Lovelock, and Richard Dawkins, to name a few, and we're very pleased that Jane is going to join us.
Brian Leith, who is an executive producer at the BBC [Natural History Unit] is going to be the chat show host and really explore Jane's history, Jane's legacy working with chimpanzees and working in wildlife filmmaking itself, and her hopes for the future of our planet and how wildlife filmmakers can help make a difference.
RS: Any highlights from the film programming?
That's going to get me into trouble! I am really interested in the battles for the awards. We've got four productions with three nominations, from My Life as a Turkey to Hippo: Nature's Wild Feast, to The Last Lions to Frozen Planet. These seem to be the four heavyweights that have come in this year. I'm intrigued to see which ones will sweep the board.
Wildscreen runs from October 14 until October 19.